After five decades of service to the New Zealand community, Bayleys is the country's largest full-service real estate agency – standing as a proud market leader offering an unmatched portfolio of property related services and expertise across residential, commercial and industrial, and rural property sales, along with commercial property management services.
Bayleys in the Bay of Plenty have been behind the marketing and sale of thousands of properties in the region over the decades – encompassing all sectors of the real estate market.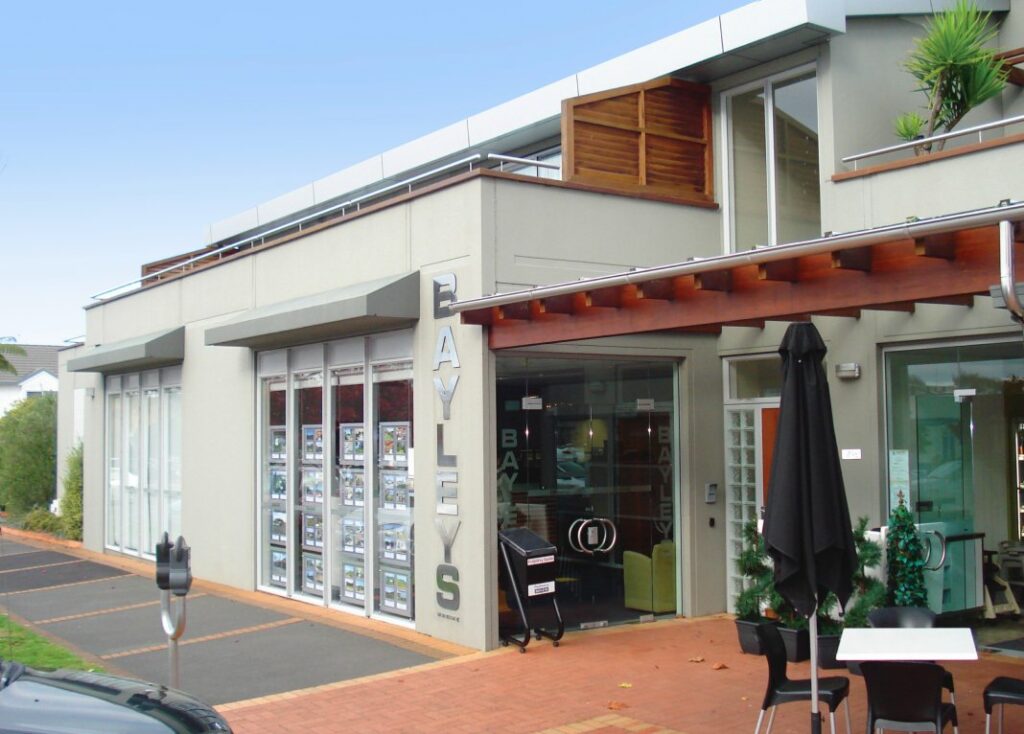 Residential property includes first home buyer and entry-level residences through to high-end waterfront homes, from holiday homes to apartment sales, and from lifestyle blocks through to subdivision section sales. The Tauranga and Whakatane residential teams are head up by Jon O'Connor, while Linda Greenslade manages the Mount team.
Commercial and industrial property ranges from retail and office space through to warehousing and manufacturing plants, and entails not only sales, but leasing too. Business sales also sit within this division. Mark Walton is the commercial manager for the Bay of Plenty.
Rural property covers dairy, grazing and sheep and beef farms, forestry, cropping, horticultural blocks, lifestyle and orchard properties. Managed throughout the Bay of Plenty by Matt Clutterbuck.
Jan Cooney oversees the commercial property management services, which ranges from lease negotiations, valuations, and operational consultancy, through to physical property management on a day-to-day level.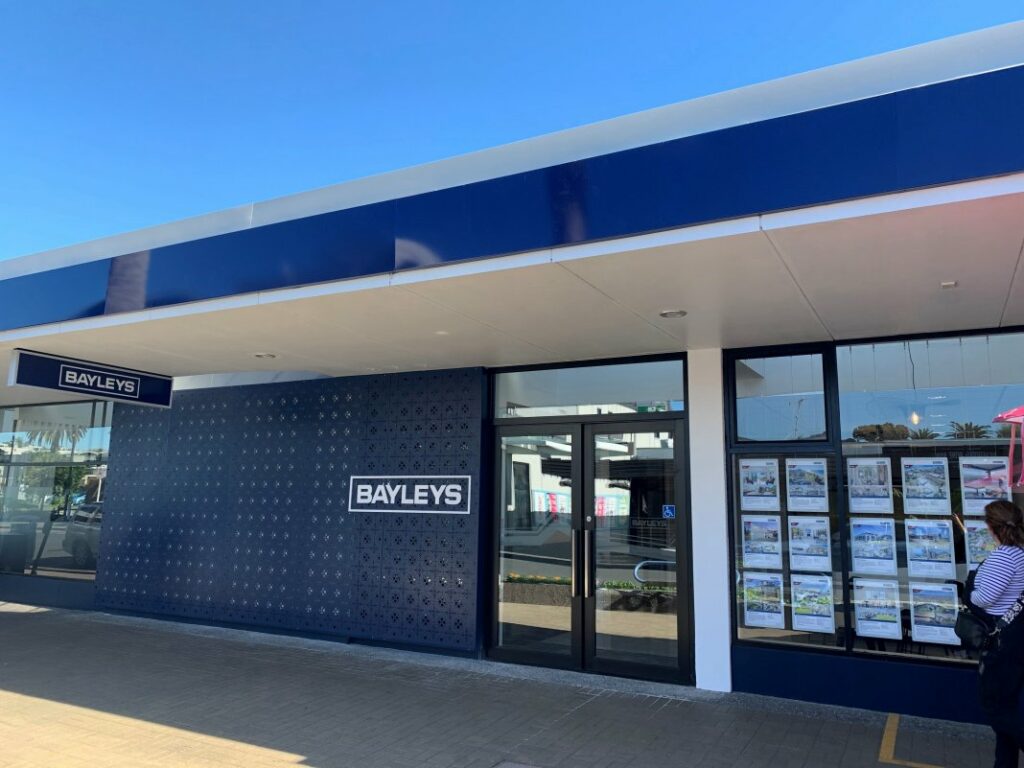 As they have grown in the region, Bayleys have ensured their people concentrate on the fundamentals of knowledge, commitment, service, transparency and best practice operations. This delivers the type of real estate experience that has clients coming back to Bayleys for decades.
Simon Anderson, the managing director of Realty Services which operates Bayleys in the Bay of Plenty, said "our people share and are united by the real family values that our founders built into the business from the beginning. Relationships matter to us. Service matters to us. Trust, reliability and the desire to exceed expectations are the fundamentals that define us."
"Our in-depth knowledge and experience ensures clients throughout the Bay of Plenty have positive experiences in all of their dealings with Bayleys – which totally underpins our company mantra Altogether Better."
"The family values instilled by Bayleys' founder Graham Bayley remain a driving force in our business culture to this day. This means our people are approachable and genuine, and are fully committed to go the extra mile to deliver exceptional service to our clients."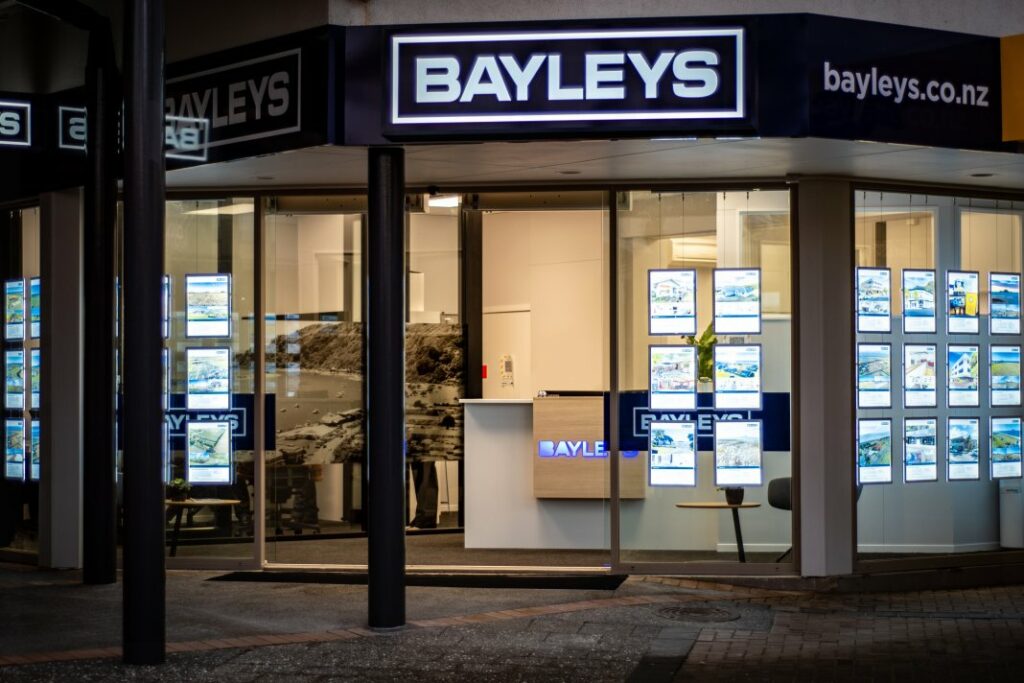 Supporting the Community
While Bayleys advocates a highly successful network of sales and marketing teams, the company is also firmly anchored in the local Bay of Plenty community – with a broad web of associations and affiliations across all sectors of the region's cultural, education and sporting organisations.
Among the dozens of Bayleys Bay of Plenty's community sponsorships are:
The Bay of Plenty Sports Award
Bay of Plenty Kids Can
The Tauranga Arts Festival
Tauranga Hockey Association
Pongakawa School
Greenpark School
Waipuna Hospice
Tauranga Golf Club
Mount Primary School
Midlands Hockey
Kaimai School
Bay of Plenty Garden and Art Festival
Merivale School
Bay of Plenty Steamers
Heath Young, Realty Services CEO, said it was important for the agency to be involved in and supporting the community – a reflection of the culture and values of the Bayleys brand.
"We love to see our company associated with so many wonderful groups within the community and really enjoy giving back. Building strong communities comes from social conscience and this is something we choose to do."
Bayleys has experts across all of the following real estate sectors:
Commercial
Commercial, industrial, and retail property sales
Investment property sales
Office, industrial and retail leasing
Project and development sales and marketing
Land sales
Syndicated property sales and projects
Business sales
Tourism, leisure and hospitality sales
Capital markets
Iwi services
Residential
Residential property sales
Apartment sales
Waterfront property sales
Lifestyle property sales
Project and development sales and marketing
Residential property management
Residential letting
Country
Rural, lifestyle and farm property sales
Rural property leasing
Viticulture and horticulture property sales
Sector specific marketing and insights
Property Services
Facilities management
Consultancy services
Project management
Valuations and advisory
Property and asset management
Corporate services
Focused leasing services
Funds management
Lending services