At KPMG, our purpose is to fuel the prosperity of New Zealand, for all New Zealanders. It's why we're passionate about helping New Zealand's businesses succeed, the public sector to achieve more, and our communities to grow.
KPMG Tauranga's clients are diverse and span the Bay of Plenty region. We work with our clients to understand their business aspirations and we combine a multi-disciplinary approach with deep, practical industry knowledge to help our clients tackle challenges and embrace opportunities as they arise.
In addition to working with our clients – helping them to prosper, we work directly in the communities where our clients operate, their staff and our staff live, and aim to help our local community thrive.
In particular, the Tauranga team have built a deep relationship lasting over eight years with Merivale school. Over the years, we have helped raise funds for a new school van, helped with breakfast clubs, school camps, marshalled sports days and other events that parents and whānau aren't always able to help with.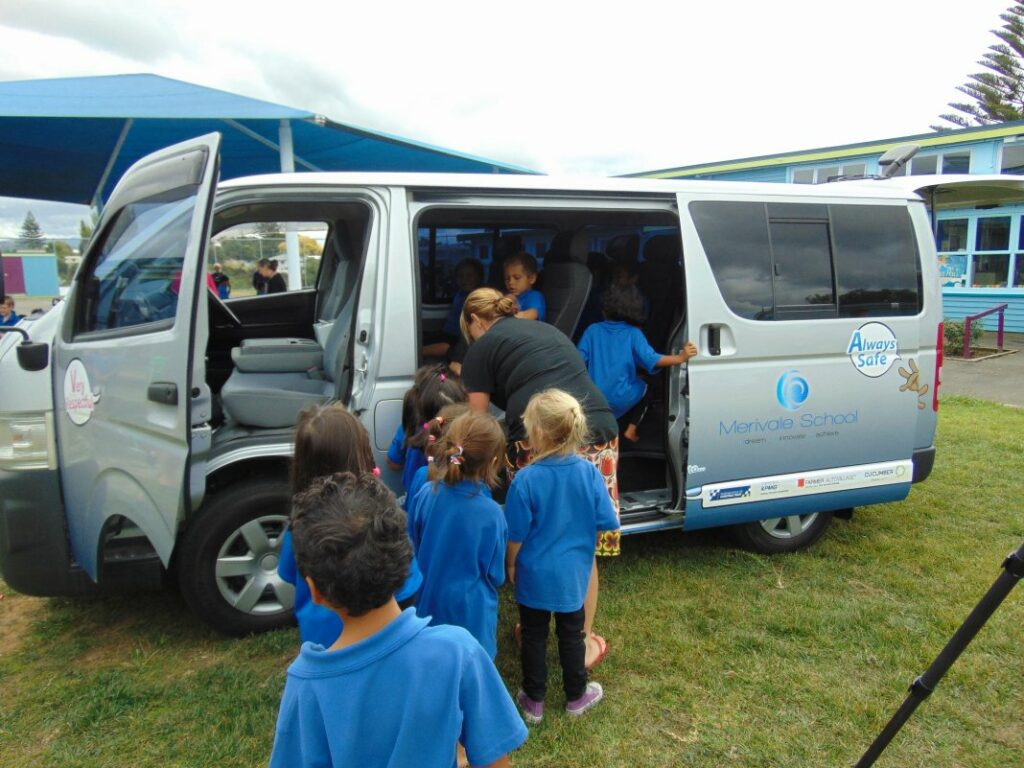 KPMG Citizenship Partner for Tauranga, Mark Thomas says that the over 80 strong Tauranga staff have taken the school to heart. "Our people are committed to helping the school and students succeed. They are good mentors and role models and are eager to spend their time with the students."
We don't always fly solo with our endeavours though, says Mark. "We're happy to rally both clients and the other tenants at our 247 Cameron Road office location, who are always willing to help where they can. They know how important the school is to KPMG and they have no problem supporting our efforts when asked."
One such event took place recently, with a call-out from the school to help with a sustainable gardening project. KPMG led the charge and mucked-in with other local businesses to build a garden and orchard that students can use to learn how grow their own kai. The result saw 20 trees planted and four veggie gardens developed for the school.
A tunnel house which will allow the kids to raise their own seedlings and learn about plant life cycles, will also soon be installed which will bring the project all together.
Furthermore, the KPMG Tauranga office recently partnered up with the Acorn Foundation to start a Workplace Giving programme. The programme donates funds to charitable organisations that align with KPMG's corporate citizenship focus of lifelong learning for youth. Te Aranui Youth Trust and Blue Light Western Bay were the first recipients of the Workplace Giving programme.
The benefit is that over time we can help make a real difference to our community and the youth involved in these initiatives, which, in the longer term, supports our purpose of fuelling New Zealand's prosperity.
We're proud to be New Zealand-owned – while also providing our clients and communities with access to the impressive depth of resources within KPMG's global network.
"Although a global firm, KPMG traces its roots in New Zealand back to the 1840s. We are locals supporting locals with the ability to call upon over 1,200 KPMG whanau across the country, as well as expertise from other global firms as needed," says Mark.
Our New Zealand firm continues to evolve, and we have a diverse population in terms of ethnicity, culture, gender, sexual orientation, disability, and age. Our people range from school leavers and graduates to highly skilled professionals and experts. Each of us brings a different perspective and a different story.
We believe that diversity brings many differences in values and lifestyles, so it is important that everyone is supported to maintain their cultural identities and traditions, and are provided with opportunities for cultural expression, in all its forms.
While we come from different backgrounds, our people are guided by our Firm values that bring us together and underpin everything we do. KPMG New Zealand is committed to our clients, communities and our people. Fuelling New Zealand's prosperity is at the core of everything we do.
07 578 5179
www.kpmg.co.nz