Over the past 15 years Nick Kerr has been working with a nationwide credit control agency, but has now gone out on his own.
"When you are working for a debt collection company that makes the majority of revenue from debt collection, and at the same time consulting with clients on how to avoid having bad debts through systems and processes in order to improve cashflow and safe growth, it kind of feels like you are selling both the cigarettes and the chemotherapy drugs," says Nick.
"You either have to let down the company by not getting clients to load debts that don't happen or let down the client when the debts are irretrievable. So I thought, why don't we just solely focus on prevention rather than collection? Then everyone wins."
Through his work Nick has been on the front line on over 1400 face to face encounters with debtors and interviewed over 9000 individual business owners.
Nick has become a renowned expert on debtor behavior and how businesses can develop systems that are effective against even the most hardened and skillful professional debtors. Consulting to many of the country's leading industry and trade groups as well as being a guest speaker at Trade Conferences both in New Zealand and Australia.
"The experience that I have had working with nearly every industry in the country, coupled with the in depth research that I have done on the particular credit challenges of these industries, gives me a unique ability to be able to come up with strategies and tools to protect and allow for the same growth of these clients. I say to my clients that it is better to avoid a pit than to have to buy a ladder to escape it!"
Through his work with his companies, International Private Investigations and NZ Repossession Services, that he runs with his business partner Karl, Nick has seen the same creditor behavior create issues time and time again that must be resolved through expensive and arduous work to undo situations that could have easily been avoided.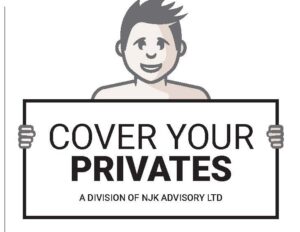 NJK Advisory is a boutique advisory service focused on preventing damage to business caused by debts and non-compliance issues with government regulations such as the new Privacy Act 2020.
Through its privacy division called Cover your Privates, NJK Advisory can provide fully compliant and best practice privacy management systems as well as best practice business advisory services in the credit management arena. NJK Advisory can do a full audit of your credit management and privacy systems and advise what needs to be changed to meet best practice levels .
If you would like a no obligation introductory meeting to discuss please contact Nick on 027 713 2128 or Nick@njkadvisory.co.nz