The current furore over our neighbour's decision to opt for US-backed technology for its new submarine fleet has brought to mind how lucky in some ways we are in New Zealand.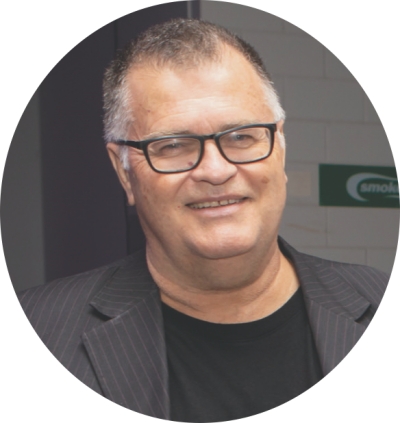 For many of the journalists who reported on David Lange's final trip through Asia back in the day, there was always a suspicion that, although he was a very bright and often extremely funny man who spent one third of his life in parliament, politics did not always seem at the front of his mind.
Notwithstanding that, former Labour leader Helen Clark has praised his success in helping create a nuclear-free New Zealand. And that status has to some extent isolated New Zealand from major fallout from the current wrangle between France and Australia.
The Australia, New Zealand, US Security Treaty (ANZUS) is the 1951 military agreement on the Pacific Ocean region. It provides that an armed attack on any of the three parties would be dangerous to the others.
New Zealand was suspended from ANZUS in 1986 when it initiated a nuclear-free zone in its territorial waters during Lange's term.
We eventually lifted a ban on visits by US warships in 2012, leading to a thawing in tensions, but New Zealand remains partly suspended from ANZUS, especially since the US maintains an ambiguous policy on whether or not its warships are nuclear.
However, ANZUS has been overshadowed by AUKUS, a trilateral pact between Australia, the UK and US. And, contributing to the current furore, it involves cooperation in nuclear submarines, which is for New Zealand, a no-go area.
Dealing with global trade partners
As we know, China is New Zealand's biggest global trading partner. But sometimes little appreciated is the fact that the Asian giant– which undoubtedly has expansionist aspirations in the Asia Pacific – is also Australia's biggest trading partner in terms of both imports and exports.
Australia is China's sixth-largest trading partner; it is China's fifth-biggest supplier of imports and its 10-biggest customer for exports, according to recent reports. Twenty-five per cent of Australia's manufactured imports come from China; 13 percent of its exports are thermal coal to China.
And as Geoffrey Miller, an international analyst at the Democracy Project in New Zealand, recently put it: Australia and New Zealand, "are poles apart in terms of the way they see the world… I think this alliance underlines that they're going in very different directions".
For despite France's wailing and recalling of ambassadors in protest, and its calls for compensation, the reality is that Australia has been trying to ease its way out of its French diesel submarine deal for some time because of cost blowouts and delays.
As US site Politico put it recently, although French Foreign minister Jean-Yves Le Drian has described the called-off estimated $50 billion-plus deal "a stab in the back", they could have seen it coming.
Canberra signalled in June it was looking for a way out of the contract, signed in 2016 with French company DCNS (now known as Naval Group) to build Barracuda diesel submarines.
Australia's Defense Secretary Greg Moriarty said: "It became clear to me we were having challenges … over the last 15 to 12 months."
He said his government had been considering its options, including what it could do if it was "unable to proceed" with the French deal.
Trouble began brewing almost immediately after Canberra chose the French bid ahead of alternate designs from Germany and Japan in April 2016, according to Politico, when DCNS admitted it had been hacked.
Australia urgently needs the subs to replace some of its own aging fleet, but realised they were unlikely to be ready in time.
And a promise of thousands of Australian jobs and a boon for local industry has also faded.
What seems clear is that, while France is directing its public ire at Australia, it is probably even more aggrieved at the US.
Canberra has loudly maintained that it has previously communicated their issues about the French vessels.
China's Asia Pacific neighbours have been vociferous in complaining about the mainland's tendency to extend its reach ever-further into their territory.
What remains unclear is just how China will respond to Australia's latest nuclear move.