Tauranga based Strategic Pay consultant Dayna Mears has a wide range of remuneration experience including Job Evaluation, Benchmarking and organisational wide remuneration solutions.
---
In late November Bay of Plenty Business News' Alan Neben spoke at length to Strategic Pay's Tauranga consultant Dayna Mears. Her thoughts on significant changes to the employment and remuneration landscape over the last 12 months suggest a sea change, not just a small shift, is occurring; Her message to businesses employing staff now and into 2022: "If you're not going to offer flexibility, don't expect to fill the position."
Dayna has been a Bay of Plenty resident for many years and has a wealth of experience in the human resources and remuneration fields, from both sides of the fence – as a client of Strategic Pay seeking their expert advice, and now as a specialist representing Strategic Pay. 
"Why Strategic Pay?" I asked her.
"Well, we are the biggest provider of remuneration advice in the country – that makes a world of difference when you need to know how the market is moving."
"We have New Zealand's largest database across not-for-profits, the private sector and the public sector. We have more than 220,000 data sets available to our clients – we pride ourselves on our stewardship of that hugely valuable data resource," she says with satisfaction.
"And the team at Strategic Pay were always wonderfully efficient and friendly to deal with, so the decision to join their business was not a difficult one for me."
In looking for source material from Thought Leaders for this issue, Dayna Mear's comments provide an excellent overview of remuneration trends across all industries – broad-ranging, up-to-date and accurate.
She points out that in her opinion there was a distinct difference in thinking and impacts for her clients between 2020 and 2021 – in 2020 many businesses drew back their services and put projects on hold, largely as a result of uncertainty. 
"Come 2021 however, we saw consumers hold their confidence. With this confidence has come unprecedented growth – growth that has seen us busier than ever before."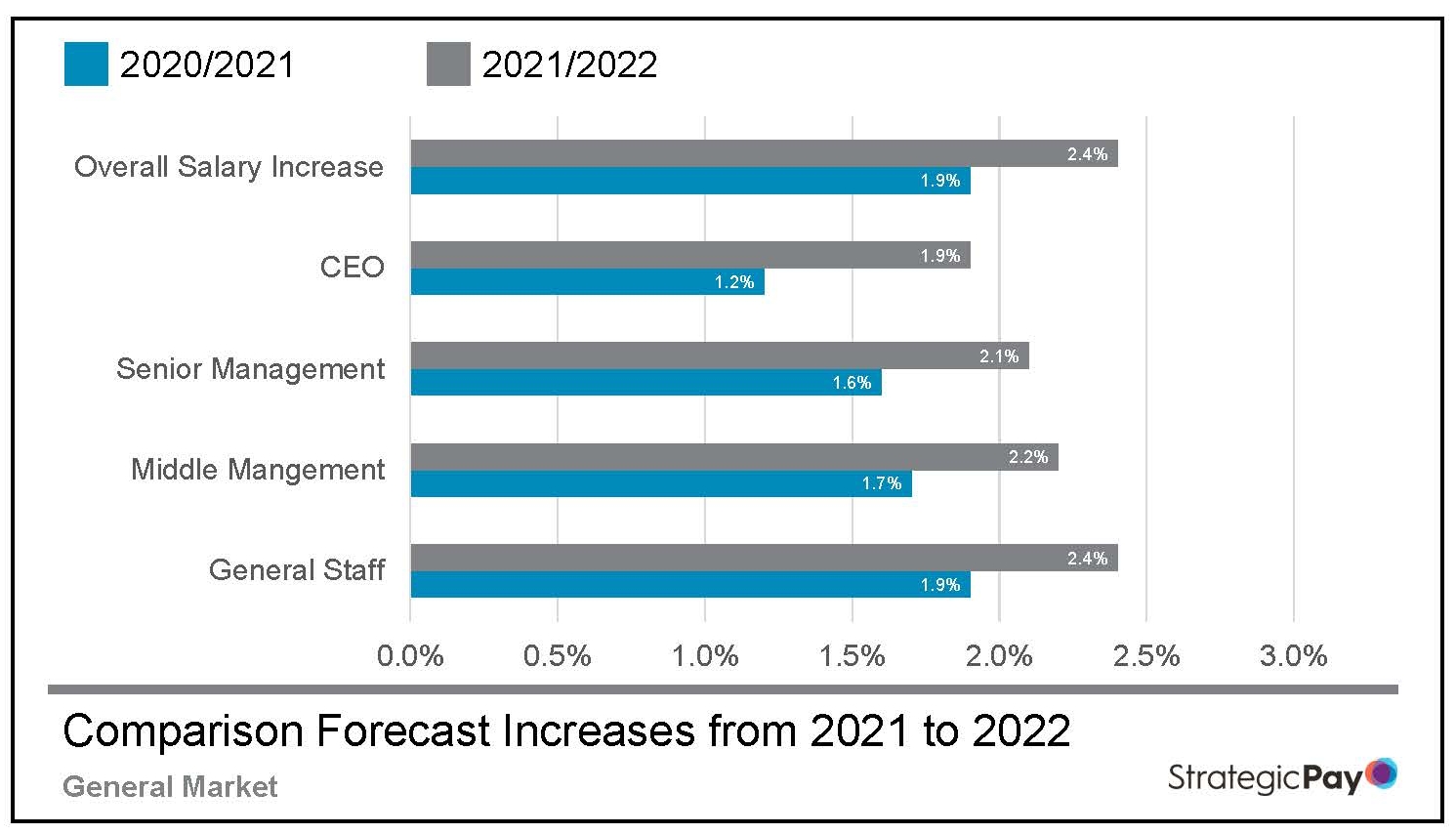 In our discussion, Dayna used a term describing a trend that has emerged in Covid times – The Great Resignation – a phenomenon that is affecting supply, attraction and retention of skilled labour now, and she predicts will continue to do so into the future.
The Great Resignation has had a devastating effect on the availability of skilled labour. It has been bought on by the effects of Covid-19 lockdowns, work-from-home changes and a general realigning of lifestyles by many of those impacted; with Covid-19 as the catalyst, many people have chosen to 'throw in the towel', leave their jobs and re-focus their lives.
The impact on supply of experienced skilled talent leaving across industries has been extensive. Combine this with border closures and immigration restrictions and we see a demand curve emerging which is not easily able to be met by supply. This effect is particularly acute in construction, engineering and IT.
I asked Dayna what this means for businesses needing to employ and retain skilled staff.
"Expectations have to change and now flexibility is not just expected, it is essential, in remuneration offers for employees, new and existing."
What exactly does she mean by flexible remuneration? Specifically, bonuses, extra leave days, flexible worktimes, work-from-home options, and the like. 
A legacy of the lockdown work-from-home era is a change in expectations – strict 40hour work weeks and 9-to-5 workdays are a thing of the past across many positions and industries; And gone are the days when remuneration packages were about the monetary salary only – it's the flexible elements that ultimately appeal to workers.
In Dayna's words, "If you're not going to offer flexibility, don't expect to fill the position."
The culture change marked by the new 'flexible' offers represents an exciting new development. 
It's refreshing to see remuneration packages meaning more than just numbers.