An innovative Tauranga communications agency is helping businesses grow and develop knowledge and understanding of te ao Māori (Māori worldview) with an inclusive and empowering approach.
Whare PR was one of the first kaupapa Māori communications firms to burst on the scene in Aotearoa. In a few short years, the agency is witnessing the positive social and financial outcomes for companies that invest in cultural competency.
Founder and Managing Director, Bridgette Tapsell, established Whare PR to create a specialised and supportive skillset in Māori communications and help fill a gap for Aotearoa businesses. Alongside her well-known sister agency, Village PR, Bridgette has assisted Māori and non-Māori organisations to build capability and tell their stories for more than two decades.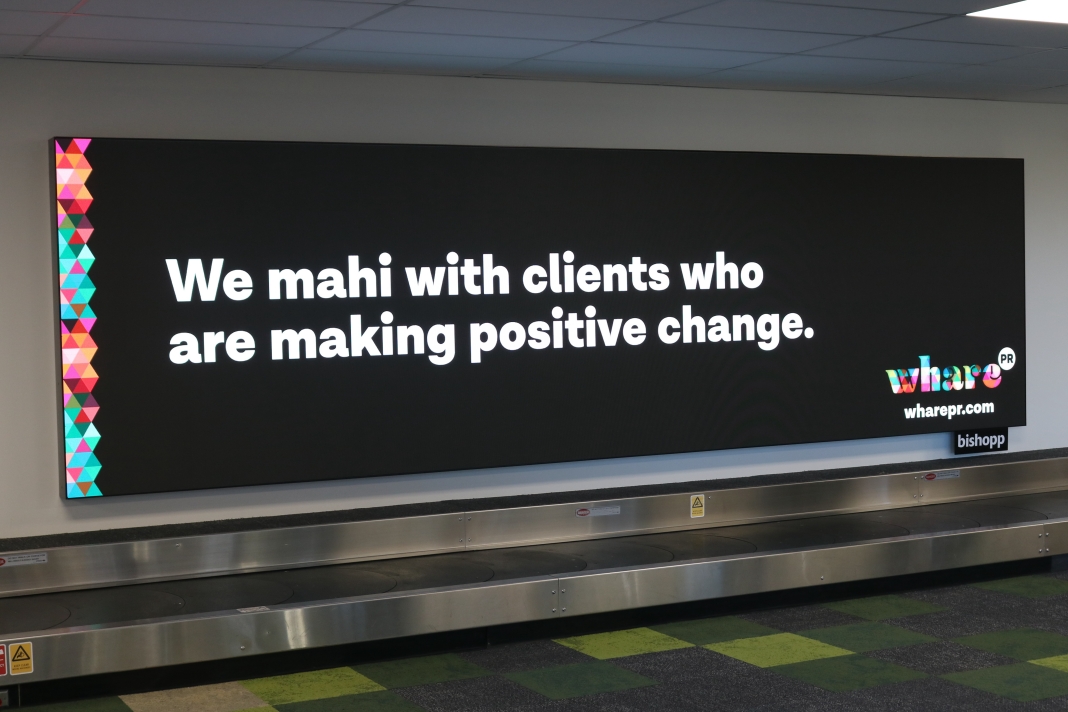 Since opening its virtual doors, the agency has had unprecedented demand for its broad range of services, which has rapidly expanded the team and communication resources on offer. Weaving strategic communication expertise with senior Māori Kaiārahi leadership, the diverse team at Whare PR currently serves more than 25 Iwi and Māori organisations and many non-Māori firms.
Bridgette says that the extraordinary demand from non-Māori organisations in particular, has seen the agency broaden its scope to encompass both Māori and non-Māori business landscapes.
"In Aotearoa and around the globe, we're witnessing that equitable businesses are successful businesses. The combination of the rapid growth of the Māori economy and the challenges facing non-Māori organisations wanting to communicate effectively with their Māori staff, clients and stakeholders has given Whare PR a unique edge."
"By combining passion with purpose while aligning values and cultural knowledge, we help bring together the two worlds of corporate business and Māori culture. As a result, we're seeing the real value and impact of businesses that embody a Māori worldview, benefiting both its people and bottom line. Cultural competency also contributes to sustainable profitability and increases business opportunities."
One of the specialist services that the business provides is a suite of cost-effective online courses developed to give organisations an efficient and convenient way to upskill staff in te ao Māori (the Māori worldview), tikanga (Māori protocols) and Te Tiriti o Waitangi (The Treaty of Waitangi). Whare PR developed the courses to fit a range of corporate settings and encourage employers and employees to operate confidently in a Māori business space.
Research indicates that the rising power of Māori-owned commercial operations and the growing strength of Māoridom as an economic force are capturing the attention of every sector in the Aotearoa business community. In addition, senior executives are finding that public relations and marketing have never been more critical since the upheaval created by the global pandemic.
Bridgette says that companies must communicate carefully, thoughtfully and frequently with stakeholders, staff and clients to maintain relationships and ease concerns during a time when many sectors are rebuilding. "Whare PR and Village PR provide a range of communication services to meet a variety of business needs, from digital and social content strategy, brand development, marketing campaigns, strategic planning and positioning, and translation services to crisis communications and lobbying support."
"If your business needs exceptional storytelling and inclusive support guided by positive wairua (spirit), then we'd love to partner with you."