The current employment environment has all the makings of a perfect storm for businesses, with high demand for skilled staff across all sectors, in an employment pool where there is a static or even declining number of qualified employees to fill those positions.
Meantime, the ability to grow that pool by importing skilled staff from overseas has been made tough, thanks to the impact of a global pandemic. Now the spotlight falls firmly upon firms' ability to offer and deliver upon remuneration packages that are attractive and sustainable, delivering the right rewards to the right staff.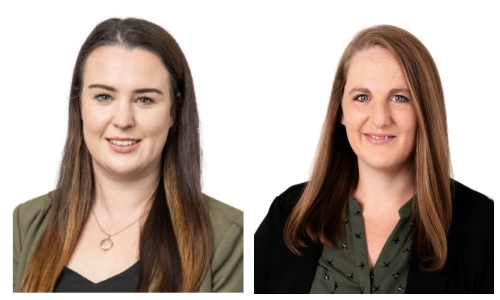 Strategic Pay has built a reputation on its ability to help companies negotiate the challenges of pay and work conditions that match staff expectations and productivity with company goals and objectives.
Drawing on a national network of consultants highly experienced in HR, remuneration and employment, Strategic Pay is helping companies navigate a vastly different employment landscape where employees are not always placing pay as their number one remuneration priority.
Strategic Pay Tauranga consultant Dayna Mears says the new environment accounts for the strong demand for her services around Bay of Plenty. "With inflation levels being so high, the question has been around what it means for salaries and wages, and post covid people are also looking for more flexibility in their packages. Just being able to work from home is no longer a standout factor. People are looking for more creativity around where and how they work."
She is detecting a level of uncertainty among business managers and owners on how to respond to the "new normal" in employment.
With its vast level of nationally collated data Strategic Pay can quickly work with a company to determine how closely its salary packages meet external benchmarks, and internal relativities.
"These are really important tools to have and to use before determining next steps. We expect to see some big changes in the coming year with the entire remuneration package really being assessed and re-evaluated by staff and the companies offering those packages," says Dayna.
Hamilton based consultant Romandi Janse van Rensburg is encouraging her clients to take a close look at not only remuneration packages, but to look through the wider lens of Total Rewards and the employee value proposition they offer to staff.
"Training, like remuneration, comes at a cost, but it may be that it is the right place to spend money in, particularly if a company also has to have a good look at its potential for a return on investment in an area where they are struggling to recruit. Covid-19 had people place greater emphasis upon family and well-being and to say, 'this is not working for me, what do I need to do to change it?'"
Romandi says Strategic Pay has the capacity to work alongside a wide range of clients and situations, whether it is individual remuneration situations, or whole organisation reviews and assessments.
The company's remuneration reports are proving increasingly invaluable for firms as they grapple with the shifting sands of tight labour supplies, global limitations on immigration and changes in staff expectations around job flexibility and fit.
"As the affordability of higher remuneration becomes harder, firms will be wanting to be more creative in what they offer employees, and it may require more intrinsic offerings over and above pay rises."