Jenkins Freshpac Systems – which has built on its 136-year heritage by incorporating a highly innovative approach to using technology in the horticultural sector – took out the overall win at this year's Westpac Tauranga Business Awards.
Jenkins Freshpac also won Vodafone's Embracing Digital Technology Award, and the You Travel Service Excellence category.
Major kiwifruit grower and post-harvest operator Seeka won the University of Waikato Corporate Leadership award.
The company has evolved over the years from a post-harvest business to New Zealand's largest kiwifruit grower and specialised supply chain management company, with operations around New Zealand and in Australia.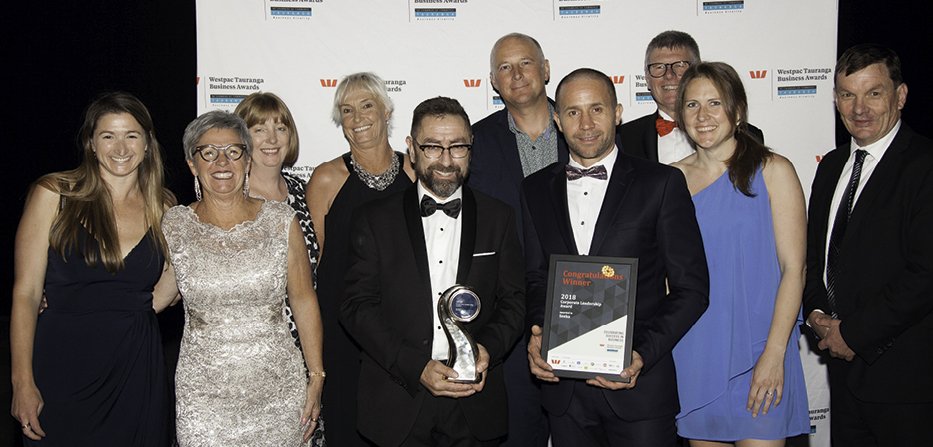 A new award category of Corporate Sponsorship sponsored by Air New Zealand was taken out by Carrus Corp, against strong competition from many of the region's leading businesses and highlighted the contribution the sector makes to the community. Organisers noted that the corporate sector's contribution comes directly off their bottom line, and was important to acknowledge their contribution..
"This year we continued to see local businesses embracing technology as the cornerstone for carefully considered and well-structured strategy," said head judge Andrew Hitchfield of Vodafone.
"We felt that regardless of the original motivation for entering the awards the process, which combines rigour plus internal review and external assessment, makes the process beneficial for all."
Stan Gregec, chief executive of award organiser, Tauranga Chamber of Commerce, said the awards' strength sat with the high calibre of judges who all put in hours of time and expertise to visit each entrant. Their feedback on their assessment is regarded as one of the strong benefits to entering the awards.
"This year we had a very high standard of entrants, with a strong focus on technology and particularly in the kiwifruit sector," said Gregec.