Tourism Bay of Plenty has announced the release of Plenty of Flavours – an insider's guide to the best Flavours in the Bay of Plenty. This 32-page food guide is a celebration of the region's vibrant culinary scene and aims to showcase the Bay of Plenty as a premier food destination.
Featuring more than 140 local businesses, the guide is a treasure trove of information for food enthusiasts, offering insights into the Bay's rich gastronomic heritage, thriving food markets, artisanal producers, and top-notch dining experiences. From juicy kiwifruit to delectable cheeses, sumptuous truffles to freshly caught seafood, this guide is your ticket to exploring the diverse and exquisite flavours of the region.
Plenty of Flavours includes:
› Food events galore: Discover the region's culinary festivals and events throughout the year.
› Meet the makers: Learn about passionate growers and artisanal producers who dedicate their lives to crafting world-class ingredients and unique products.
› Best brews: Dive into the Bay's craft beer scene with a list of some of our favourite brewers.
› Coffee roasters: Satisfy your caffeine cravings at some of the Bay's top coffee roasters.
› Cycle trails: Work up an appetite on Bay of Plenty's scenic cycle trails with amazing foodie stops.
› Hot foodie spots: Explore this comprehensive guide to the some of the region's best eateries.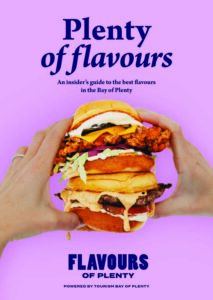 The guide is a testament to the Bay of Plenty's culinary diversity, where volcanic soils, a warm climate, and abundant Pacific Ocean resources converge to create unforgettable dining experiences.
This guide is your passport to exploring the Bay's culinary gems.
Don't miss your chance to embark on a gastronomic journey through the Bay of Plenty.
Plenty of Flavours is your insider's guide to the best flavours in the region, inviting you to discover, savour, and celebrate the Bay's culinary treasures.
Download the guide at bayofplentynz.com/dine/foodie-guide or pick up a copy from the
Tauranga isite.
SAVE THE DATE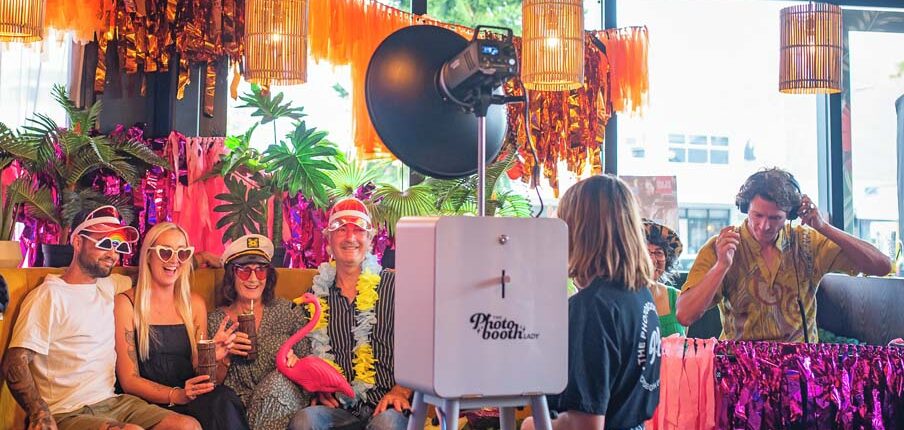 Mark your calendars for next year's Flavours of Plenty Festival, taking place from April 4 to April 14, 2024.
This 11-day extravaganza will showcase the region's world-class ingredients, hospitality, and culinary talent.
Tickets and programme will go live in February 2024.