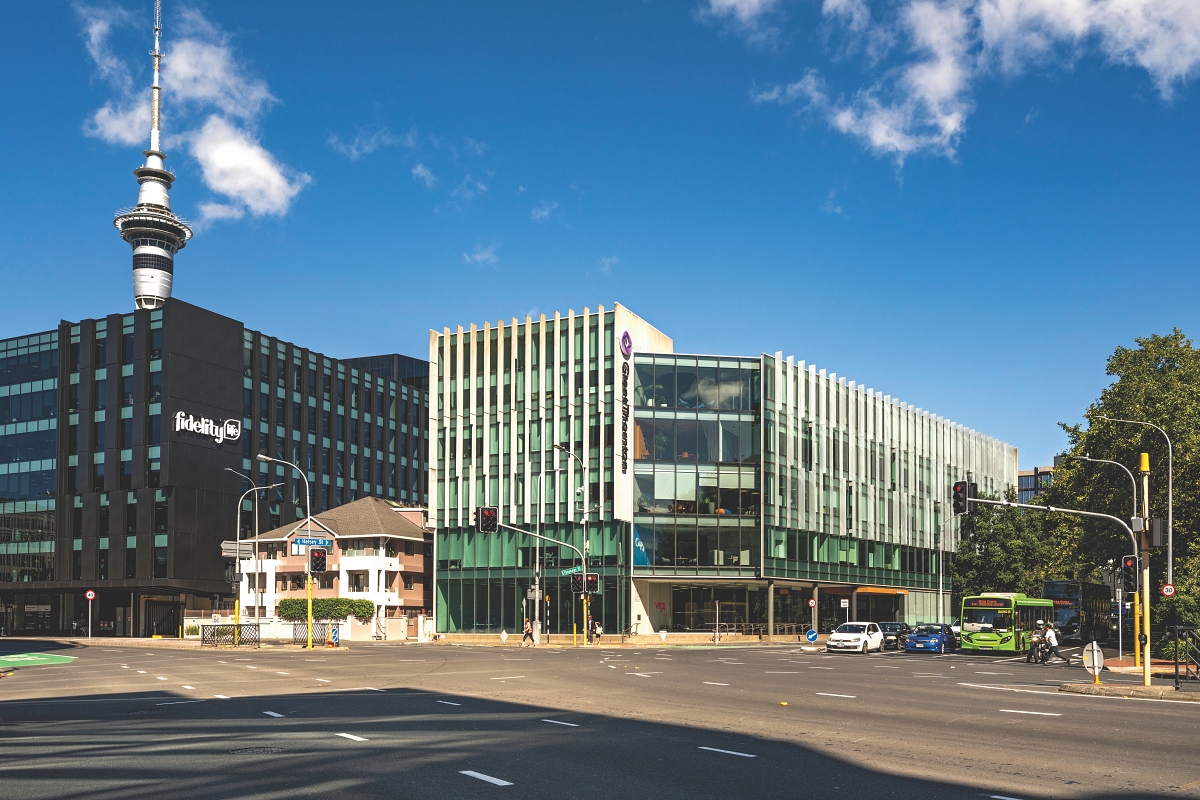 In New Zealand, the property sector contributes to 20% of the country's carbon footprint. By retrofitting, upgrading and better supporting tenants' businesses to be more sustainable, the commercial property sector can have a real, lasting positive impact while improving the value, quality and longevity of buildings.
As one of New Zealand's most established commercial property fund managers, PMG recognises this reality and acknowledges its unique opportunity to be a leader in the Environmental, Social and Governance (ESG) space.
"With 48 properties and 185 tenants nationwide, we're seeing sustainability as an increasing focus for occupiers when making property decisions and our sustainability initiatives have set us apart from competing properties," says Jamie Reid, PMG's GM of Property.
PMG has prioritised longevity and sustainability as key elements of its collaborative approach to property management, to improve the spaces our tenants operate in and in turn, improve the value of our properties for our investors.
"Greener buildings can be more than for the good of the planet, they minimise operating costs and support a healthier workforce, so they also play a key role in business sustainability in a more holistic sense too. We foster enduring relationships to ensure high-quality properties and sustainable investment returns and bring our stakeholders along for the journey to facilitate long-term positive change," says Jamie.
Some of PMG's notable ESG achievements include:
Recycling 197.5 tonnes of waste in FY23, empowering tenants through recycling education and support.
Toitū Net CarbonZero certified.
Implementing a comprehensive system to monitor and optimise energy consumption.
Achieving 4+ Star NABERSNZ ratings for four buildings.
Partnering with Sunergise New Zealand to offer turnkey solar power solutions to tenants at no cost.
Installing EV chargers and transforming the end-of-trip areas into modern facilities.
Doubling Down on Change for Good
PMG has intensified its sustainability efforts to align with tenants' and investors' growing emphasis on sustainability.
"Our commitment to sustainability has seen us implement several sustainable initiatives across our properties. These have enabled us to reduce operating costs for our tenants, but also increased the overall value of our properties, thereby maximising returns for our investors," says explains Simi Mukherjee, PMG's Head of Facilities Management.
Value Case for Sustainability
Research by Colliers International demonstrates that Green Star-rated buildings not only outperform the overall office sector but also align with the preferences of tenants who prioritise the benefits of environmentally friendly structures.
According to the research, sustainable buildings are projected to repay a probable 20-year rental premium by a factor of approximately three through operating cost savings alone.
For owner-occupiers, developers and investors, a residual land value analysis indicates that sustainable office buildings possess land values nearly 40% higher than conventional buildings.
"It's vital for our investors and tenants that the organisation sets itself up for long-term sustainability. Being able to measure our impact means we can make meaningful changes to manage our resources well," affirms Jamie.
Learn more about PMG's commitment to a low-carbon future for the property sector and how ESG unlocks sustainable returns for investors at www.pmgfunds.co.nz