Summer is just around the corner and so is the sizzling line-up of Summer events at Trustpower Baypark.
Bring People Dancing is about connecting people through positive experiences and setting future goals that let those with mental illness know they are not alone.
New Zealand – it's time to chat, it's time to korero. No more sweeping under the carpet, no more stigma. Tauranga will open the conversation… and right now, in this country, we need to talk more than ever.
Join mental health advocates Sir John Kirwan and Mike King on December 12. Take in the superb sounds of kiwi sensations: Mitch James, Alayna, Thomas Oliver, Dan Sharp and more, with amazing production to match. Let's chat, let's bring people dancing and let's make a difference.
Speedway Season is now in full swing. Upcoming summer dates for all adrenaline junkies are December 5, 26, 29, January 5, 8, 9, 16, 29 and 30.
To enjoy watching the races in style, we have a number of Corporate Boxes available to comfortably entertain your guests.
With the box you get an exclusive, spacious and comfortable box with an outdoor balcony for up to 20 guests, full kitchen facilities and fridge.
A corporate box also offers ongoing inbox bar service with dedicated catering stewards, along with a high quality catering service delivered to your box. Please contact us on events@bayvenues.co.nz or 07 577 8560 for more information.
As we look forward to Bay Dreams on January 3, 2021, we reflect on the most unpredictable year of our lives – 2020 has truly brought it all.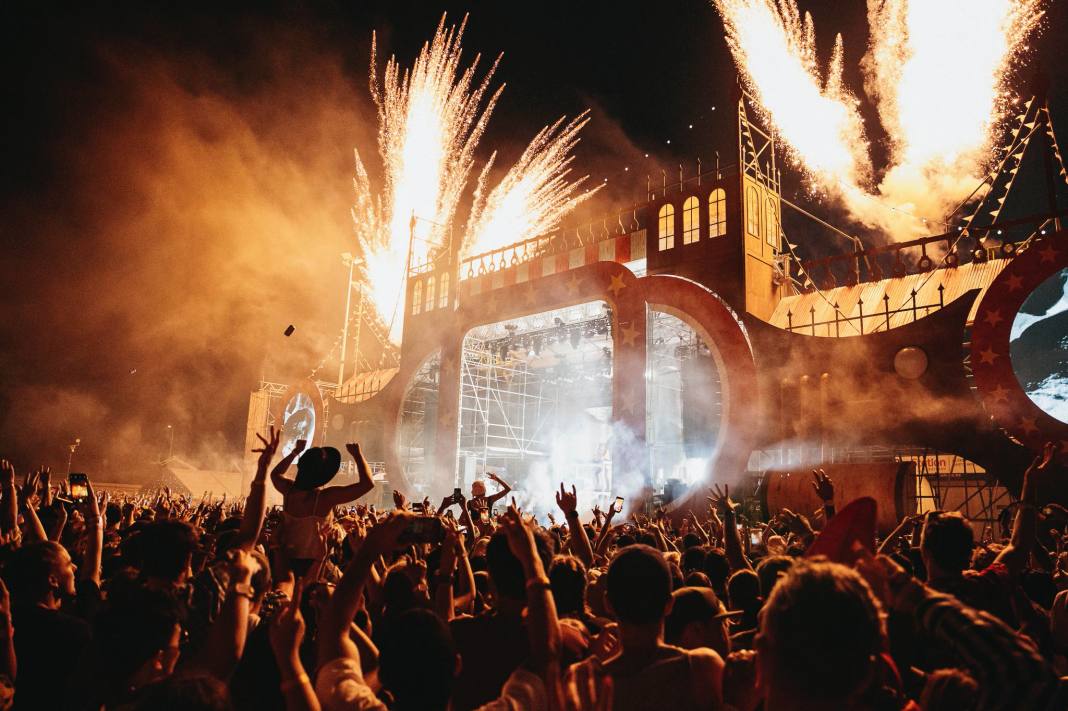 Due to the changing international travel restrictions around Covid-19, we have called in 30 more acts to give you the summer you deserve, including a few of the biggest international DNB (Drum 'N Bass) and hip hop artists we could convince to quarantine, plus many kiwi legends.
Exemptions for these artists have been approved by the government.
In true Bay Dreams fashion, we are proud to present you with the biggest international line-up in the country again this summer.
Colour Dash
Bring some colour to your summer and register for the Colour Dash on January 24. This is a 5km non-competitive fun run – or walk – for people of all ages where participants are splashed with a hurricane of special colourful dust at each kilometre. Every registrant gets: a free t-shirt, a bag of colour and an explosion of fun.
Macky Gee
Smashing through the barriers of the conventional and carving a path for himself, Macky Gee has turned the heads of some of the industries biggest players; to become one of the most promising and spectacular artists in DNB music today.
From weekly radio shows to playing gigs around the UK and Europe, Macky wanted to carry on building on this creative vibe and soon found himself going to college to study Music Production learning his craft and honing his studio skills to give him both the desired confidence and knowledge to push forward making his own original tracks which would eventually change the sound of DNB. Macky will be performing on January 31.
Premier conference venue
Trustpower Baypark is Tauranga's Premier Venue for conferences, meetings, entertainment and exhibitions. Offering a complete package in one convenient location that features state of the art meeting rooms, in-house catering, audio visual services, professional conference organiser (PCO) and marketing/promotional services.
New Year – New Meetings
Trustpower Baypark are pleased to offer a "New Year – New Meetings" promotion as a fresh start to 2021 for all of your strategic planning, training and team building needs.
On offer is a 25 percent discount for small meetings confirmed before 23 December 2020 and held between 5 January – 31 March 2021.
The discount applies to Venue Rental, Audio Visual, Catering and Baystation and is subject to availability.
Virtual meetings
"Bring your events online" with our Virtual Meetings. The range of onsite and offsite services include: Remote Presentation, Video Conferencing, Web Streaming and Streamed Hybrid Conferences.
The Virtual Meeting services also include purpose-built, broadcast standard studios and offer competitive packages to enable you to continue to stay connected to your audience. Ask about our competitive packages today.
For more information on any events, enquiries for Trustpower Baypark venues, BayStation activities or service on/off site from BayCatering, BayAudioVisual or to book our New Year – New Meetings promotion visit www.trustpowerbaypark.co.nz, email events@bayvenues.co.nz or call 07 577 8560.