Rotorua has long been known for its strong legacy of resilience and ongoing expression of kaitiakitanga and manaakitanga. Its history tells a unique story of indigenous entrepreneurship and tourism leadership that has continued to evolve across generations.
Over the past year, the Rotorua community has shared with Rotorua Economic Development and Destination Rotorua their challenges and aspirations. And whilst 2020 began on a surge of consumer confidence with the Bay of Plenty recording the highest level of optimism of any New Zealand region, 2021 started on a more sombre note. The data told us that like the rest of New Zealand, our situation was serious and that the solution lies within an all-of-Rotorua approach working in partnership with iwi and alongside local businesses and Central Government.
Fast-forward to where we are now and it would be fair to say our city is well on its way to building back better. From a visitation perspective, we've experienced a 30 percent increase in the number of conferences and events compared to 2019, our world-class lakefront redevelopment is nearing completion, and partnerships with iwi and wider stakeholders continue to thrive. It's also impossible to ignore that Rotorua is the epicentre of the country's third-largest export earner – forestry.
In recognition of the role the forestry industry plays in our economy, Te Uru Rākau – NZ Forest Service announced in April this year it would be moving its headquarters from Wellington to Rotorua. With strong ties and working partnerships with Scion, Red Stag Timber, and Toi Ohomai Institute of Technology we've strengthened the city's establishment as an industry leader.
Rotorua's Wood First initiative recognises the economic, environmental, cultural and social significance of wood within the community. This initiative is about looking at wood as the first material of choice for construction, interior design and living developments within Rotorua, with a long-term goal of taking the Wood First concept to a wider national and international audience.
Awards for new Scion HQ
Scion's newly built Te Whare Nui o Tuteata recently won international design accolades, selected as both the 2021 Architizer A+Awards Jury Winner and Popular Choice Winner in the Architecture +Wood category. It then went on receive The Building Award at the 2021 INDE Awards for Indo-Pacific countries, along with an Honourable Mention in The Influencer Award. The INDE Awards saw more than 687 entries from 14 countries in the Indo-Pacific region – no easy feat.
As a destination, we continue to be a preferred choice for New Zealanders and the increase in business activity within the visitor industry reflects this. Our tourism operators are resilient and realistic and have remained steadfast to their values, continuing to be agile as they respond to the ongoing impact of Covid. Just last month, three of our local tourism operators won gold at the Qualmark 100 Per Cent Pure New Zealand Experience Awards held in Christchurch. Kaitiaki Adventures, MDA Experiences and Rotorua Canopy Tours were among 12 New Zealand businesses that won the award. Rotorua Canopy Tours and Rotorua Rafting were also voted Best Activities in the World in this year's Tripadvisor awards.
We're also seeing a surge in activity in the commercial property space with new businesses being established, and many existing businesses focused on product development.
Whakarewarewa Forest is now home to New Zealand's newest mountain bike hub Te Pūtake o Tawa, situated near Lake Tikitapu, and a new eatery, Eastwood, has opened in the stunning Te Whare Nui o Tuteata at Scion that is also nestled within the forest.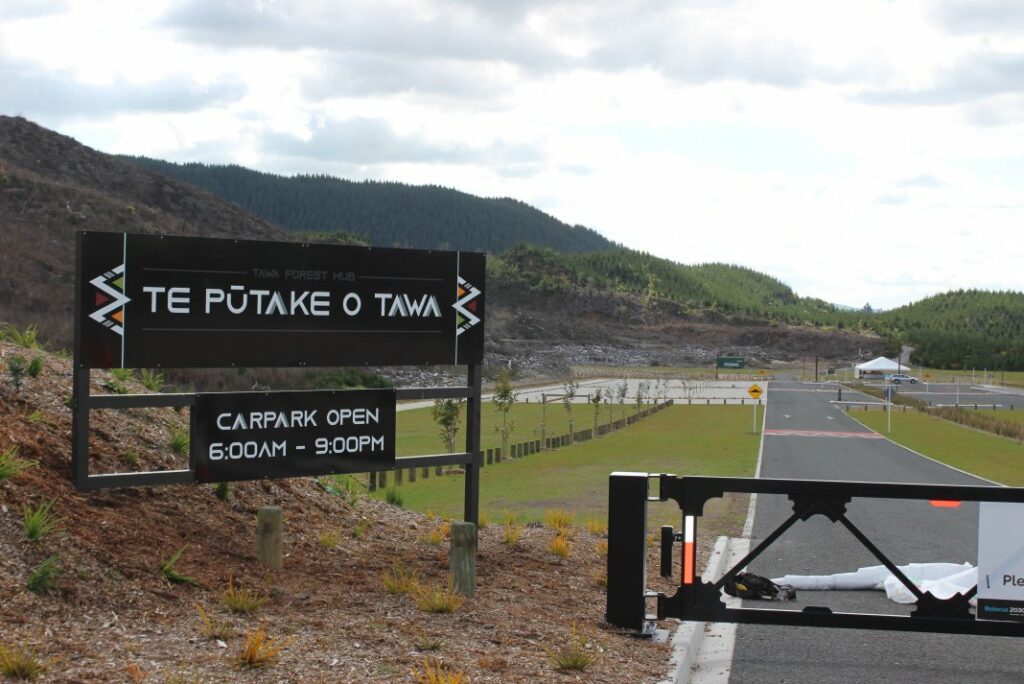 The near-completion of our stunning lakefront, alongside Rotorua Lakes Council's developing inner-city revitalisation plan, means there will be additional commercial opportunities in the CBD that will open up more opportunities and create a positive flow-on effect for the wider community.
Alongside this is the increasing demand for housing which allows developers to realise the potential of investing in our district.
Our place is home to remarkable people who are innately connected to Rotorua's shared legacy of resilience. Despite the uncertainty a global pandemic brings, we know our communities will continue to adapt and overcome adversity and we need not look far to see the entrepreneurial spirit in action.
Read about: Scion
• Marisa Balle is Corporate Communications Manager for Rotorua Economic Development and Destination Rotorua.