Some may dream of an opportunity to throw their boss out of a plane, but for 19 community leaders in the Western Bay of Plenty next week, it will be a reality.
The annual 'Drop Your Boss' event calls on Aotearoa's leaders to, quite literally, step out of their comfort zones to raise much needed funds for the Graeme Dingle Foundation.
Dan Allen-Gordon, WBOP regional manager of the Graeme Dingle Foundation said "Drop Your Boss is one of our most significant fundraisers each year. The generosity of the bosses and the donors enable us to continue our programmes and reach as many schools and rangatahi as possible."
Not only is this year the biggest jump yet, with a skydive height of 12,000ft, but the funds raised will aid in the expansion of new youth programmes in the Western Bay of Plenty region. These include Kiwi Can, which teaches tamariki values such as integrity, respect and resilience, Career Navigator, which gives guidance around work and life choices, mentoring programme Stars, and Project K, a transformational wilderness adventure journey for low self-efficacy youth.
Allen-Gordon said, "This is huge for us and super exciting for our young people. We need to raise as much money as possible to make sure we can continue growing and working towards our goal of making our region the best place in the world to grow up."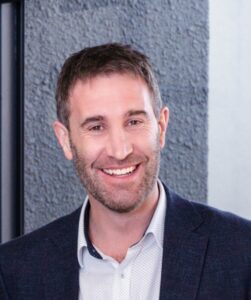 One of the bosses gearing up to take the leap next week is Scott McKenzie, CEO at property funds management company, PMG.
PMG is one of the most established and trusted property funds managers in New Zealand and was founded in the Bay of Plenty in 1992. PMG now manages five unlisted funds with commercial property assets worth over $750 million, including the recently acquired Bethlehem Town Centre in Tauranga.
McKenzie said "at PMG we are always looking for new ways to make a positive impact in our community, from enabling access to quality commercial property for everyday Kiwis, to supporting financial literacy programmes in schools, and my team think throwing me out of a plane for this good cause is well worth it.
"I know not all young people are given equal support and opportunities, and by jumping, we are contributing towards helping more children reaching their full potential and empowering them to create the future they want and deserve.
"All the funds raised will help the Graeme Dingle Foundation continue their mahi right here in our own backyard."
McKenzie will be joined by 18 other leaders from local businesses, including EastPack, Pinpoint Labs and Z Energy, taking flight across two days from 6th – 7th October with Skydive Tauranga, Mount Maunganui.
Read: PMG funds – The future of financial literacy and commercial property