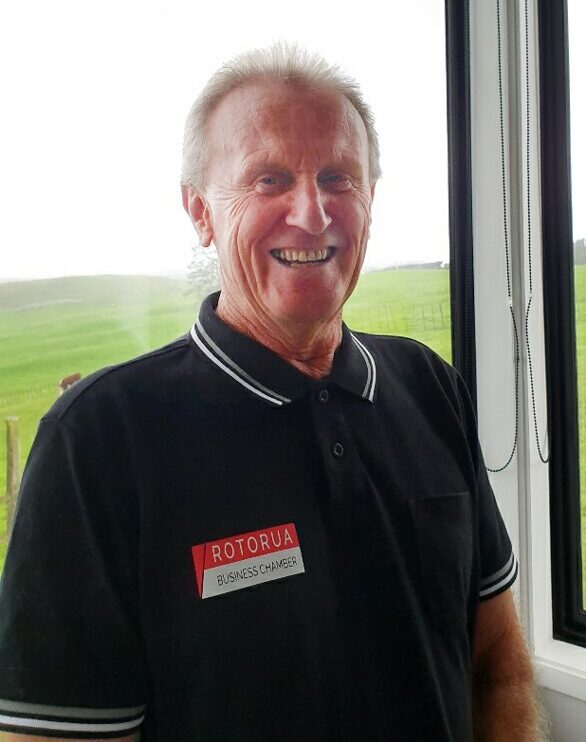 During the 1980s through to 2005, Bryce was well known as a forest industry leader. He held positions as chief executive of Tasman Forestry and Forest Research (now Scion) during these years. He also presided over the NZ Forest Owners Association for several years in the 1990's.
Throughout the whole time Bryce has been an active farmer running stud deer for 30 years. In 2017 he and wife Karen converted to stud Herefords which they still farm.
These days Bryce runs the Rotorua Chamber of Commerce and says he is happy to "give a bit back" to the city that he has called home for almost 40 years.
He is passionate about Rotorua and passionate about business. Bryce says "nothing gives me more pleasure than see courageous and entrepreneurial people starting up their own businesses.
As far as the chamber is concerned, we do not have competitors – only partners and potential partners. There is more than enough work for everyone.