Port of Tauranga is New Zealand's largest and most efficient port, connecting the Bay of Plenty and the world. The port handles the majority of New Zealand's export logs, dairy products and kiwifruit and operates the country's largest container terminal.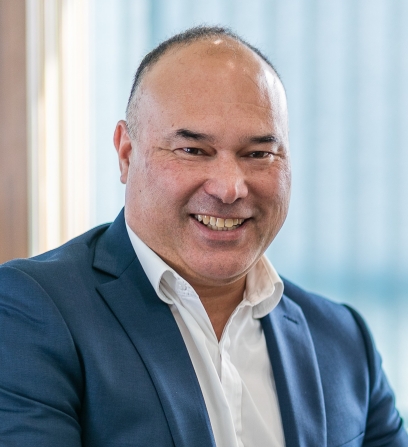 It is connected by road and rail to the Waikato, Auckland and central North Island regions and has investments in Northport near Whangarei and PrimePort Timaru in the South Island. It operates inland ports in Auckland, Christchurch, and soon Hamilton.
This extensive national network gives New Zealand importers and exporters efficient access to markets globally and puts them in reach of the "big ship" services that can only call at Tauranga. These larger vessels are faster and more efficient, and have fewer carbon emissions than smaller ships.
In the six years to 2016, Port of Tauranga invested heavily in capacity expansion to accommodate larger vessels, including deepening and widening shipping channels and expanding cargo storage and handling facilities.
The next stage of investment is about to begin. Port of Tauranga intends to extend its container wharves by converting existing port land into an additional berth. The port will also introduce automated electric stacking cranes to increase the number of containers that can be stored and handled on site.
Port of Tauranga Chief Executive, Leonard Sampson, says the developments are becoming increasingly urgent as supply chain disruption continues around the world.
"We need to be able to accommodate larger and more frequent vessels to meet our customers' needs. Kiwifruit export volumes are predicted to grow up to 40 per cent in volume in the next five years."
Port of Tauranga is also developing a new inland port in partnership with Tainui Group Holdings (TGH). The rail-connected, 30 hectare inland port will be part of TGH's Ruakura Superhub freight and logistics complex being built on the outskirts of Hamilton. The first stage of the Ruakura Inland Port is due to open in the second half of 2022.
Sampson says the Ruakura Inland Port will unlock significant environmental and economic benefits for importers and exporters wanting to access the big ships calling at Tauranga.
He says Port of Tauranga's success as the country's international hub port has wide-reaching benefits for the regional economy and its communities.
Although the company directly employs only around 270 people, more than 6,000 regularly work at the port. Thousands more work in associated businesses. "The port has a wide-ranging influence on regional employment and economic prosperity," he says.
Port of Tauranga is majority-owned by the region's ratepayers. Bay of Plenty Regional Council's investment arm, Quayside Holdings, owns just over 54 per cent of the shares in the NZX-listed company.
Since Port of Tauranga was listed on the New Zealand Stock Exchange in 1992, Quayside has received more than $860 million in dividends from port profits.
Port of Tauranga is also the city's largest ratepayer, owning a property portfolio comprising 190 hectares on both sides of Te Awanui Tauranga Harbour.
Sampson says the port is determined to protect and enhance the natural environment in which it operates. "We occupy a very special piece of real estate and it's important to us that we look after the environment and the community in which we are lucky enough to live, work and play."
Port of Tauranga directly supports a number of community-based projects and events across the arts, sport, education, environment and business sectors. They include the newly opened Port of Tauranga Rescue Centre, a regional hub for surf life saving activities, and the Port of Tauranga National Jazz Festival.