Elevating the talent and ambitions of Bay business, The Icehouse has worked with more than 5,000 ambitious owner-managers and entrepreneurs since 2001 – lifting the capability development of the small business sector that represents 97% of all firms in New Zealand through learning programmes and coaching.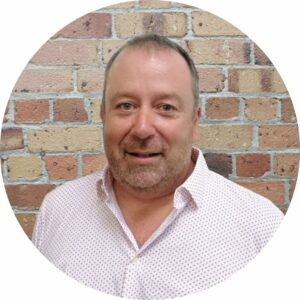 The nation's leading organisation for business learning, coaching and networking, launched its first Business Owner Programme (BOP) in 2020 – specifically for Bay of Plenty business owners, to unleash the region's extraordinary economic potential.
"The many challenges of 2020 put the economic power and resilience of the regions under the spotlight, and the Bay of Plenty shone brightly – brimming with innovation, good ideas and a healthy dose of Kiwi 'can do' attitude – while regularly topping the various economic monitoring surveys on the best-performing business regions in New Zealand," says Liz Wotherspoon, Chief Executive of Growth, at The Icehouse.
"Now in our second year here, we build the capabilities of SMEs through accessible on-the-ground Icehouse learning and coaching to help businesses win. Furthermore, having a presence in the Bay taps into our own values around community and grit going further together."
Jamie Brock, programme director and Icehouse's regional lead for the BOP, says the programme's quality combination of academic theory and expert business knowledge is hard to match. "[BOP] is a practical programme, featuring a like-minded group of business owners.
Participants come together and learn new skills. We have speakers and presenters, people like myself and others, who share their expertise and experience around helping build the capability to grow your business."
The Icehouse also has a comprehensive and tailored coaching and advisory service. "Our four fantastic Bay-based coaches, led by Jamie, have owned their own businesses and 'been there and done that'. In addition to the Business Owner Programme, I believe we have something very valuable to offer the region's business leaders," says Maryse Dinan, The Icehouse's customer growth partner for the Bay of Plenty.
0800 423 468
www.theicehouse.co.nz