Over the past three years, Oliver Road Estate Agents has focused solely on delivering a first-class service to the top end of Tauranga's real estate market – and it's really starting to show.
Founder and director Cameron Winter, recently awarded Best Real Estate Agent in New Zealand at the 2021 Asia Pacific Property Awards, is proud to have maintained the commitment to this market segment he made when launching the company and is excited to now be witnessing the compounding effects of doing the right thing – day in, day out.
Business partner and luxury/waterfront specialist, Jason Eves, believes there is no other way than to do one thing and do it well – which for Oliver Road often means politely turning down listing opportunities to ensure they can continue to deliver the first-class service and results they have become known for.
"Jason and Cameron demonstrated an outstanding commitment to the development of a plan and it's execution to achieve the best result possible."
In the past year, the company also launched what they believe to be a New Zealand industry-first, a totally included service – 'Oliver Road Finishing'. From the day a luxury homeowner engages the services of Oliver Road until the new owners take possession, the Finishing team take responsibility for preparing and maintaining their property.
Going deep into the pores of these properties, Oliver Road's highly skilled team brings each one up to show-home condition completing tasks such as high-pressure steam cleaning of bathrooms, polishing glass, replacing shower seals, recolouring grouting, deep cleaning and rejuvenating carpets and hard flooring, repairing and replacing window seals, re-coating faded and oxidised aluminium joinery, balustrades & garage doors… the list goes on.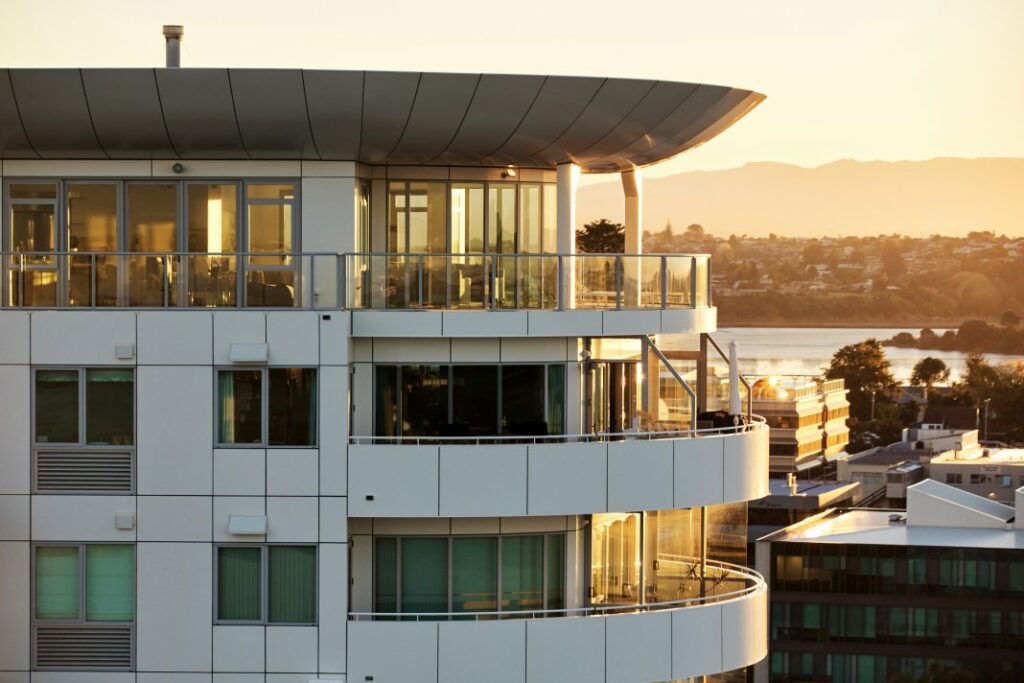 The service has further expanded to include planning and managing more extensive pre-sale improvements and minor renovation projects; and, contrary to what a business-minded person might assume, these additional services have been designed not to generate Oliver Road any profit, rather to continue improving on what an agent is actually employed to do – deliver significantly better outcomes for their clients.
The Oliver Road Estate Agents team, consisting of partners Cameron Winter and Jason Eves along with a number of support staff, have been fortunate to experience a year of highlight after highlight.
While selling 100% of properties they listed over the past twelve months, Oliver Road maintained a 5-Star rating across popular platforms RateMyAgent and Google – requesting a review of every client they worked for.
Grateful to have been trusted by sellers of some of the Bay of Plenty's most unique, high value homes, one particularly significant sale (especially given the public's mixed views on the CBD) was that of the Devonport Towers Penthouse, the sellers of which had this to say:
"The experience was best in class from start to finish. Jason and Cameron demonstrated an outstanding commitment to the development of a plan and it's execution to achieve the best result possible. Detailed care was taken to prepare and present the property in the best way.
"As owners who live outside of Tauranga, having Oliver Road taking care of everything was exceptionally helpful. The comprehensive nature of the marketing program dealt with all of the issues we had considered. Communication could not be faulted with regular feedback, insights etc. The highly professional approach to concluding the sale could also not be faulted with very efficient and effective engagement to reach agreement. I have no hesitation in recommending Jason, Cameron and the Oliver Road team."
Oliver Road was also fortunate this year to celebrate success at the International Property Awards – a prestigious competition judged by an independent panel of over 80 industry experts and recognising the highest level of achievement in real estate across the globe. They took out the categories 'Best Real Estate Agent – New Zealand', 'Best Real Estate Agency, Marketing – New Zealand' and was also an award winner in the category 'Best Real Estate Agency, Single Office – New Zealand'.
021 800 889 – Cameron Winter
027 587 5509  – Jason Eves
oliverroadestateagents.com