Wellbeing and leadership strategies that support individual growth and organisational prosperity.
Based in the Bay, we coach boards, directors, senior leaders and frontline managers across Waikato, BOP and Christchurch, to create environments that facilitate positive development, cultural health, social good and growth in results. Our philosophy is to build deep connections and long-term commitment to leadership growth and organisational productivity.
Typically, our clients are doing really well and want to go to the next level; some are also experiencing challenges, which are restricting their organisational development. Our unique NZ model enables leaders and teams to be highly vulnerable, speak the unspoken, get real on where 'it' is at and address the obstacles which stand in the way of improved performance.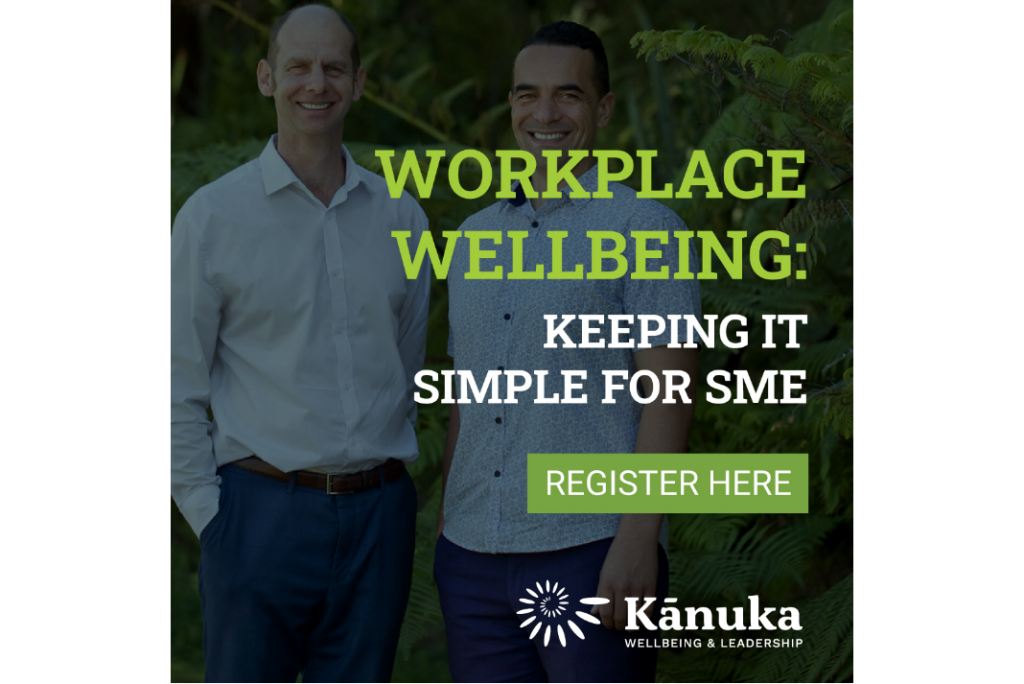 Kānuka's directors, Wiremu Matthews and Steve Hersey, are each specifically qualified in their areas of wellness and leadership. They are both passionate about what they do and – to quote a client – 'the guys climbed into our heads, sorted things out and climbed back out'.
Kānuka Wellbeing and Leadership also provide services and programmes that are registered with the Management Capability Development Fund. Talk to us directly or connect with your local Regional Business Partner representative.
Would your organisation benefit from these services?
Staying Well
Mental/Emotional Wellbeing Programme
15:3:1 Personal Wellbeing System
Organisational Wellbeing Strategy
Psychological Safety
Proactive and Holistic Team Wellbeing
1:1 Executive Coaching
Maximise Team Performance
Team Culture Design
Trust, Vulnerability, Belonging
Cultural Awareness Programmes
Building People, Productivity, Performance
Internal Coaching System
Team/Group Coaching
Perform Under Pressure
Recovery and Rejuvenation Programme
Strategic Thinking System
Unique Ability Focus
Navigate Stress/Growth Cycles
Value Creation and Innovation
Measure What Matters