A lot can change in 75 years, but Hawkins' goal of helping make visions a reality has been a mainstay over the decades.
In the summer of 1946 Fred Hawkins and his mates were sat in his modest garage in Hamilton bringing together their passion to form a building business.
Driven by an extremely loyal team, some reaching 50 years of service, and underpinned by a quintessential Kiwi can-do attitude the Hawkins business is now an icon in the construction sector. As the team celebrates 75 years they fondly reflect on the characters that built this great business, and eagerly look to their bright future ahead.
The Hawkins story is centred on its passionate people and the many projects from the early years in the Waikato and Bay of Plenty region to entry into Auckland and subsequent expansion throughout Aotearoa. Diverse transformational projects, the work of Hawkins, feature in almost every part of New Zealand – from schools, churches, banks, retail outlets and warehouses to hotels, apartments, hospitals, airports and corrections facilities, tourist facilities, dairy factories, energy projects and integrated environmental and community social infrastructure projects. Hawkins has put its stamp on the New Zealand landscape.
Hawkins are proud of the legacy of their projects and as time passed, these iconic buildings are sitting proudly against the backdrop of New Zealand cities and local communities. But add to that the attributes of a company culture that has stood the test of time: the emphasis on relationships, fairness, health, safety and sustainability, and importance on having fun, and you have the blueprint for Hawkins and perhaps the reason behind the company's loyal base.
A portfolio of projects
When you take a look at the New Zealand landscape, there are plenty of buildings that have come to fruition thanks to Hawkins.
Among the company's list of historical achievements are the Wards Block and Clinical Services at Tauranga Hospital in the 1960s and 70s, Rotorua Clinical Services Block in 1975, the Ruahihi Power Station in 1980, Taupo Police Station 2004, Tongariro Cell Hut Complex in Turangi, Norfolk Southern Cross Hospital, Tauranga in 2005 and Kings View Apartments in 2007 and Baypark Arena in 2008 in Tauranga.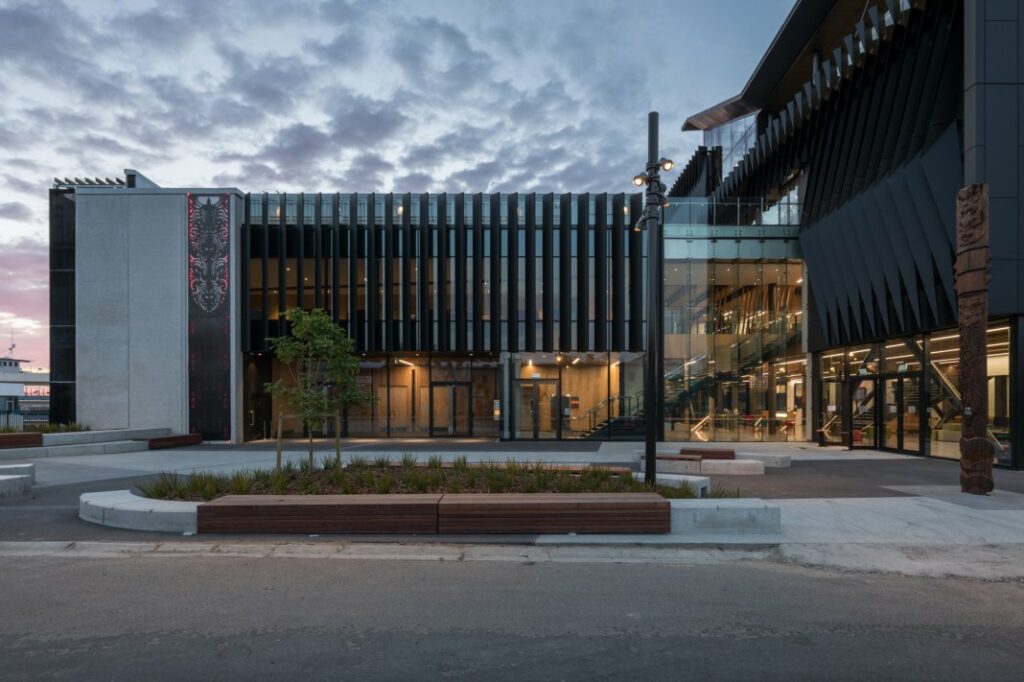 More recent projects both completed and under construction within the thriving Bay of Plenty region include Farmers Redevelopment in Tauranga, Wai-Ariki Hot Pools & Spa and Sir Howard Morrison Performing Arts Centre in Rotorua, Zespri Head Office in Mount Maunganui, The Crossing Stages 1 and 2 in Tauranga and University of Waikato's Tauranga Campus – the first university campus in the region.
These projects are reflective of the vibrant heart of the wider BOP community, which has a distinct cultural identity that reflects the stories of the whenua, it's people and the bicultural history of the region.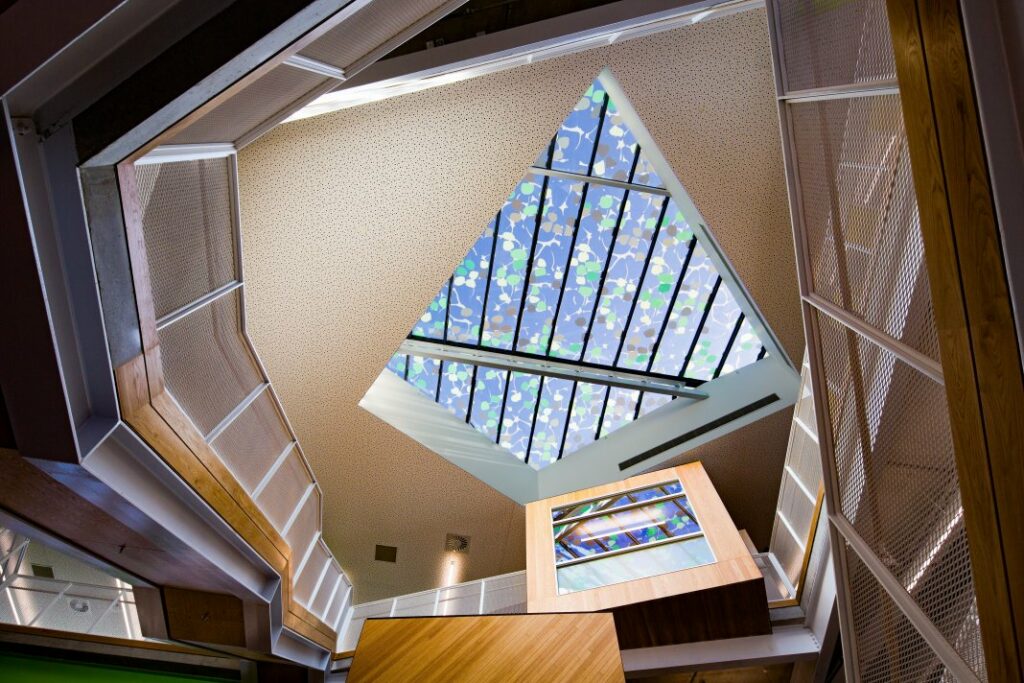 The people behind the business
The people make Hawkins what it is today. Many employees join Hawkins because they admire and respect the company.
Our success is attributed to culture. We work hard. We have fun. We put our people first, and we prioritise safety.  
A strong family culture has always existed both within the company and with subcontractors and suppliers. Importantly, this has been maintained since joining Downer New Zealand who share a similar history having started out as a small construction company in Dunedin.
"We have really high employee engagement as people really do love working here. Sounds a bit cliché, but in both Hawkins and Downer it really is all about our people and I am very proud to work with such an amazing team". Terry Buchan, general manager of Operations, has been with Hawkins for 26 years.
"When I started, we had around 100 people in the company around the country and some of those people when I started had already been at Hawkins for 20 years. Some are still here today which is testament to our business and people," he says.
Zero Harm safety is embedded in Hawkins' culture and is fundamental to the company's future success.
"Our success is attributed to culture. We work hard. We have fun. We put our people first, and we prioritise safety. My job it to make sure everyone goes home safe to their family and friends," says Brent Fleming, general manager of Central region at Hawkins.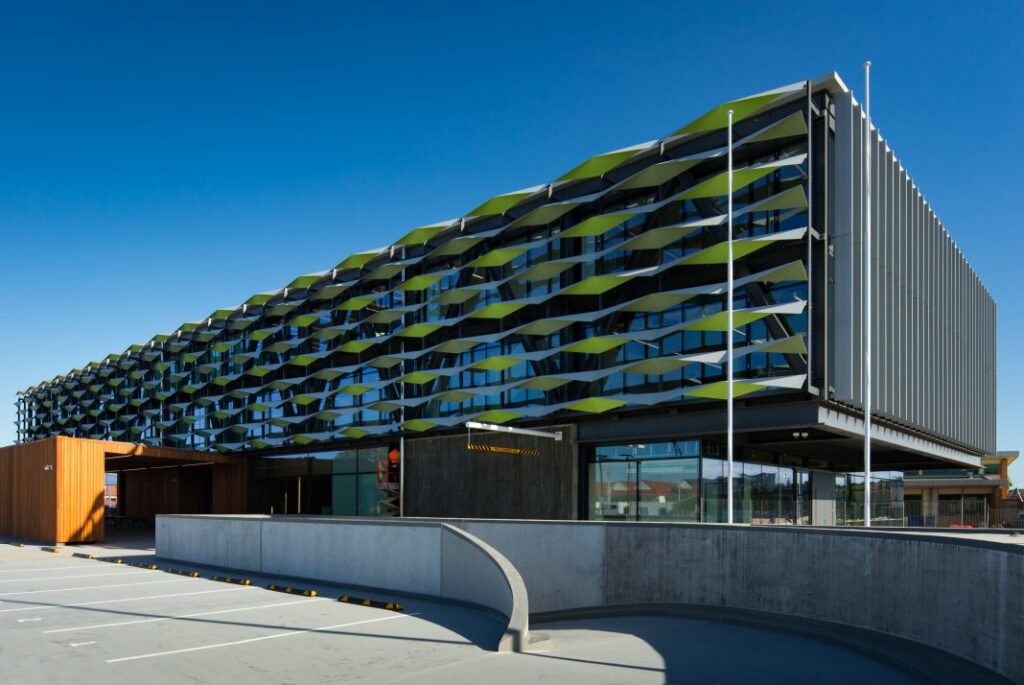 Into the future
The Hawkins team are considered challengers and bar raisers. The collective goal is to deliver high quality projects that clients can be proud of and create a great client experience along the way. They do this by being forward-thinking in the way they go, challenging how things are done and finding better ways to ensure success. Hawkins invests in technology, innovation and continuous improvement.
"Rather than delivering a hospital, we now have the capability to build and maintain it. The conversation needs to be on how can we provide a better end-to-end service for our clients and their customers? The thinking is more towards a whole-of-life approach, and I am confident our clients appreciate this approach. We must be thinking about how the building will perform in 15 years, long after we've finished. That will really make a difference to the people that use it, whether it's a school or a hospital, a hotel or an office," say Murray Robertson, EGM of Hawkins.
Fleming agrees that the focus is now very much on a project's whole-of-life.
"In the last 10 years, the improvement on sustainability and whole-of-life has really improved the quality outcomes in the design of the building. The projects are a lot more complex now than what they used to be. Systems and technology in buildings today are a lot more sophisticated. We've got great projects in the pipeline which definitely opens the doors for a more stable future and environment to allow us to further develop and train our people."
The true Kiwi passion for great projects with great clients, great people and great innovation is what will help Hawkins to continue bringing ideas to life for many years to come in building the Bay of Plenty and New Zealand's future.
07 960 3000
www.hawkins.co.nz