Enterprise Angels offers a unique model of early stage investing in New Zealand with a professional management team, 20+ partner organisations, and over 200 Angel investors. Since launching in 2008, Enterprise Angels has facilitated the investment of over $50m in close to 100 early stage and established New Zealand businesses across a variety of industries, creating over 1600 jobs.
Covid-19 and Startup Investment
Covid-19 meant that one third of all pitch events were held remotely and one in a reduced capacity with social distancing. CEO Nina Le Lievre comments, "Our community rallied, and we were thrilled with the innovative pipeline of opportunities that successfully raised capital over that time. We facilitated the investment of $5.7m of capital in 31 different businesses with $4m of this supporting existing portfolio companies and the remaining $1.7m in 10 new portfolio companies."
Le Lievre further added "Covid-19 tested our founders' agility and grit. Most have come through the turbulence, but for a few the impact was overwhelming. On the flip side, others have seen a tremendous upside over the year."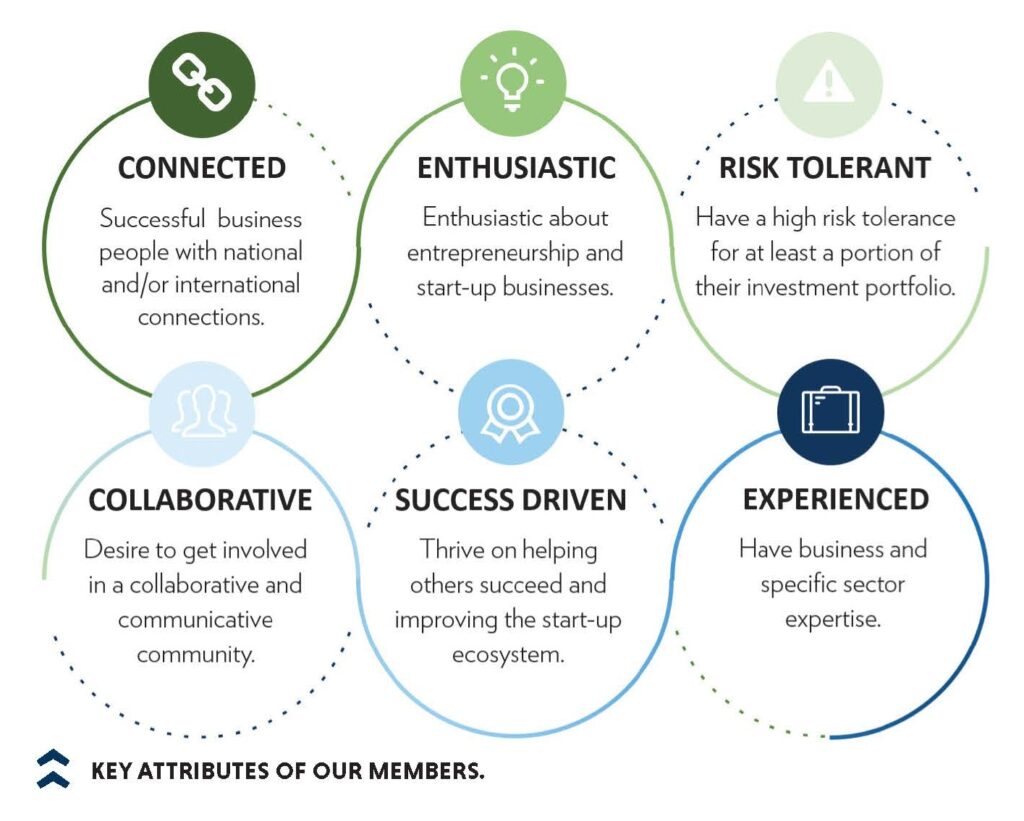 Impact Angels
Enterprise Angels runs virtual impact coffee groups in partnership with the Purpose Capital Impact Fund, Soul Capital and Impact Enterprise Fund. This is a forum where early-stage impact businesses have robust discussions with potential investors and industry experts on the social and environmental problems they are seeking to solve.
Over the last year the group heard from founders solving issues such as packaging and waste, addressing food systems, and increasing access to content and education for minority group audiences.
Enterprise Angels aims to help fill the gap in the market for support of purpose-led startups (both in terms of investment and expertise).
Supercharging growth in the entrepreneurial ecosystem
Enterprise Angels provides founder support in the following areas – building networks, education, marketing, governance, strategy, and compliance. It recently launched a committee to specifically focus on the more mature portfolio companies and how they can realise returns for founders and early investors – exits in the form of IPO, trade sale or post angel funding.
The committee comprises of members that have experience in such business activities. Le Lievre states "We aim to leverage this experience for the benefit of our investee companies (discussing strategies, connections and considering industry trends). The expertise of our members and partners plays a pivotal role in supporting the growth of startups. They are the lifeblood of Enterprise Angels. Growing businesses takes more than just capital; expertise and connections are essential. Active involvement is how we maximise the benefits to members and help grow successful companies."
If you are starting up a company or looking to invest in early stage and values based businesses get in touch. Visit www.enterpriseangels.co.nz, come to one of our events or call 07 571 2520.
07 571 2520
enterpriseangels.co.nz/invest/