What does it take to be an exceptional business leader?
Pivot is the catch word of 2021, when exceptional leaders trust in and support their people, the ability to pivot and create great stuff from what at the outset appears to be a massive roadblock (like Covid) is immense. We have all learnt about the value of flexibility over the last 18 months, making minor, but significant changes to the way we think about the traditional way of working.
The leadership opportunity is to build on the learnings from Covid, which brought to the fore how important connection is to people's wellbeing and sense of belonging. We all need to encourage greater empathy around what is happening outside of work and the importance of people being able to balance the two. We are walking the talk with our own health and safety programme, which is driven by care and ownership, and is called C.O.W.S – Care, Ownership, Wellbeing and Safety.
What tips do you have for other BOP business leaders?
The core behaviours of good leadership haven't changed:
Leaders need to trust their instincts, then test their thinking with people you know think differently to you.
Be transparent and operate with integrity.
Be a valued member of your employee's community – your people are part of the community outside of work, so it's equally important for them to feel that they are part of a business that is making a real difference.
Always be prepared to front, no matter how difficult the challenge/issue.
What are the big opportunities you see for new business growth?
Tauranga city and the Bay of Plenty region is facing some exceptional challenges, but the opportunities to attract talent are boundless. You no longer need to live in a big city to have access to great jobs. The changes to the way we work means we can live at the beach and work remotely, it's incredibly easy to work with people from all round the country and all round the world from your own home.
With more flexibility, and awareness that people don't need to be at a desk in the office to do great work, this opens up a huge breadth of talent, as there is not the same pressure to relocate as there used to be. That said Tauranga is a great location, easy access to other major cities, the Port, transport efficiencies for freight, availability of land and people want to live in our beautiful city. There is very little you couldn't do here.
The opportunities are only as limited as your imagination!
---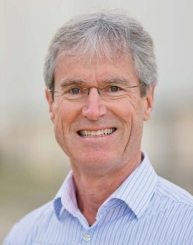 MARK WYNNE CEO – Ballance Agri-Nutrients
Mark Wynne is the CEO of Ballance Agri-Nutrients, a 100% Kiwi owned co-operative. The head office is based in the Bay of Plenty, with six manufacturing plants located throughout New Zealand, employing approx. 800 people. Mark has extensive experience in agribusiness, including 20 years in the dairy industry. He was previously President South Asia for Kimberly-Clark, growing the United States multinational's market share with brands like Kleenex and Huggies.