Manta5 asked Company-X to design and develop four e-commerce websites simultaneously.
When you're launching the world's first hydrofoil e-bike you need multiple websites internationally that can withstand hundreds of thousands of hits per month.
Hamilton-based Manta5 designed and developed the $7490 Hydrofoiler XE-1 in New Zealand for riding over lakes, rivers and oceans.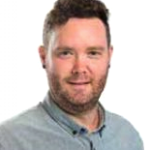 "We had developed a minimum viable website," says Manta5 chief executive Greg Johnston.
"We chose Company-X to take it to the next level in preparation for international sales because we knew they had the knowhow for building e-commerce websites that could sell the Hydrofoiler XE-1 in multiple regions across the world."
Manta5 approached Company-X professional services manager Michael Hamid for help.
"We have worked with Michael on multiple projects," says Greg. "He ran the software development team that supported Torpedo7 and 1-day for Manta5 founder and director Guy Howard-Willis and his son Luke.
"Manta5 marketing manager Louis Wilks and I came in and spoke to Michael, and he was able to bring in designer and developer Pete Stewart who had skills in the Shopify front end."
The Shopify e-commerce platform was designed with online stores and retail point-of-sale systems in mind.
"We got a lot of value out of talking to Pete," Greg says. "We understood what he was really good at. Pete was up front about what he could do and was quite happy to collaborate with another developer on it."
Manta5 appreciated Company-X's honesty and transparency.
Company-X gave Manta5 direct access to its systems for planning, tracking and launching the websites in New Zealand, the European Union, United Kingdom and the United States.
Pete did a really good job of getting a good balance between what we wanted and what we needed
It was equally valuable for Pete to have quick and easy access to the Hydrofoiler XE-1 subject matter experts at Manta5.
"Manta5 provided a style guide and photos and I designed some mockups based on their existing website," Pete says. "I worked directly with Louis, which meant I could gather their requirements, and also implement any changes they required quickly."
It took about six weeks from the start of design to launch the New Zealand website and about another month to launch EU, UK and US websites.
"Michael did a great job making sure that everything worked beautifully," Louis says. "Pete was understanding of our needs and great to work with. If we had a question he was straight there with an answer no matter what time of day or night we asked. It was very reassuring to have someone like that working on our e-commerce site.
"Pete did a really good job of getting a good balance between what we wanted and what we needed."
The Hydrofoiler XE-1
The Hydrofoiler XE-1 features three electric assist modes: Training (low), Cruise (medium) and Performance (high), allowing you to choose how you want to ride.
Master the technique of the "submerged launch" and relaunch from deep water. A world's first for hydrofoiling water craft.
The front hydrofoil combination self-levels, allowing riders to punch through moderate wind chop and over swell. Reach speeds up to 22 kph on flat water.
Modular design allows for in-car or roof-rack transport. Two minute assembly time. Carry to and from the water by hand. Launch from jetties or deep water.