Leadership trainer Pip Loader will be delivering the inaugural Lunch and Learn session at Our Place on Willow Street, Tauranga on Wednesday, 5 June, from 1pm – 1.45pm.
The series is a collaboration by local innovators to share knowledge and insight and is part of the buildup for this year's Groundswell.
Groundswell 2019 has been expanded from a week to 13 days – from 27 August to 9 September – reflecting the enormous support it enjoyed last year. The city will again come alive with a range of events, showcasing how Tauranga people and organisations are leading the way through innovation.
"We want to stretch the innovation conversation across a broader part of the year and make it really accessible to the community," said Lindsay Faris, Groundswell Festival director.
"We want to ensure it adds value to local businesses, students and anyone interested in innovation, creativity and out-of-the-box thinking."
"All Our Place food vendors will be open for business so we'd encourage anyone who is interested to come down, grab some lunch and join in some learning"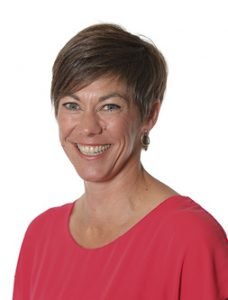 Loader has been involved with Groundswell since its inception in 2017. Primarily this has been through the Design The City Experiment, a cornerstone event of the Festival and in her then role as manager of the Co-design & Innovation Lab at Tauranga City Council. Last year she was one of the eight key Design Thinking Coaches for the event.
An innovation specialist, her session is titled "Starting your innovation journey? 3 things you need to uncover innovation opportunities."
Loader has more than 20 years of leadership experience, working in a broad range of enterprises from SMEs to Microsoft, across diverse sectors including arts and culture, venues and events, ICT and local government.
Her latest programme Innovation in Action, helps leaders and their teams solve a current problem while building their innovation capability.
"Innovation is more than just having new ideas that add value – that's the easy part, that's creativity," she said.
"Innovation is about bringing those ideas to life, and that is what creates the real difference. I believe that everyone is capable of being more innovative, and when you give your teams the tools, skills and capacity to innovate, with a clear focus on execution, and support from leadership, this is what enables you to create more meaningful outcomes and impact for your customers."