Funding group Enterprise Angels plans to launch an approximately $15-$20 million fund that will be the region's first example of impact investing. The group is in talks with major trusts and commercial investors across the Bay of Plenty and Waikato to support the initiative and hopes to get it up and running by early next year.
Enterprise Angels – which is the country's biggest member-driven angel group – has been talking to the managers of the major regional trusts over the past six months and has also begun briefing some of the trustees.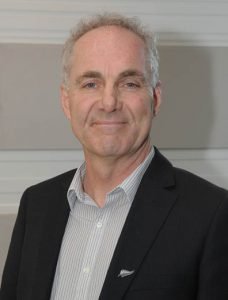 Waikato's WEL Energy Trust has already committed seed funding in the form of a grant to support the angels group in preparing for the fund launch, said Kristen Joiner, director of impact investment for Enterprise Angels.
"We've been talking to all of the major regional funds to get a feel for their thinking about this, and their response has been very positive," she said.
Joiner said other trusts that had expressed interest in further discussion and/or information included Bay Trust, TECT, ACORN Community Foundation, RECT, Momentum Waikato, Trust Waikato and Eastland Community Trust.
Impact investing refers to investments aimed at generating a measurable, beneficial social or environmental impact alongside a financial return. New Zealand currently has two recently created funds, the Impact Enterprise Fund, and Soul Capital.
One of the issues facing charitable trusts is that, despite sometimes having significant capital bases, the investment return they generate for distribution to their beneficiaries can often be relatively small. More to the point, their distributions are generally made in the form of grants.
Enterprise Angels' executive director Bill Murphy said there had been a major shift in the philanthropic sector globally towards impact investing.
"If the main reason for the trusts is to provide community benefits of one form or another, and they are only doing that with a tiny percentage of their funds base, we are suggesting to them that they consider allocating a portion of their capital base to impact investing," he said.
"There has been a huge movement around the world, with the philanthropic sector realising they need and want to provide more than just grants to the non-profit sector in order for their beneficiary groups to advance their respective missions. They want to ensure their beneficiaries can become more self-sustaining."
Murphy said it would take up until the end of the year to complete preparations to get its new fund up and running, and that it was aiming for a fund size of approximately $15-$20 million.
Murphy said the investment niche for the new fund would not solely be startups – the target of Enterprises Angels – but could be wider.
"The focus will include social enterprises, but it could also include appropriate infrastructure, such as environmental improvement projects, social housing and community amenities."
And Enterprise Angels wasn't just looking to trusts for investors, he added.
"There's been a lot of interest from the commercial sector, from high net worth individuals and our own members. We envisage that the new impact fund will be supported by a combination of the commercial and philanthropic sectors. We're aiming to establish a model so that other regional impact funds can be created."
Ian Greaves wins in top category at Angels Group's inaugural awards
Enterprise Angels recently held its inaugural angel awards, recognising four members for their outstanding input.
The overall winner for the Angel of the Year award was Ian Greaves. The award covers all engagement from members including mentoring, committee involvement, due diligence, education and events participation and investments.
Executive director Bill Murphy said the group had many smart and experienced members that were passionate about making a difference.
"We wanted to do something special to recognise all of their efforts."
Greaves has a background predominantly in kiwifruit.
"I really love getting involved and being enthusiastic in places where I am appreciated and where skill, commitment and passion is highly valued," he said.
"The ethos of EA seems to resonate with the idea that anyone may have the aptitude and implementation ability required to succeed. I love what EA has created."
Alan Dick took out the Due Diligence Master of the Year. Due diligence is crucial with early stage investing and a team of angel investors looks at the key parts of a potential investee. The time commitment could be anywhere from five to 20-plus hours. Dick is a retired IT consultant with a broad range of experience ranging from IT management and project management to product development and systems to support manufacturing. The other finalists were Nelson Walker and
Tim Uckun.
The EA Investor Director of the Year went to two members, Sam Kidd and Karl Gradon.
Kidd sits on the board of Beany, an online accountancy firm based in Taupo that has grown significantly since investment by Enterprise Angels members back in 2015.
Gradon is on the board of Heilala Vanilla, a Tauranga company that grows vanilla in Tonga, locally processes the products and markets globally.