We are delighted to kick off our first issue published in 2022 with a cover story that focuses on the tremendous contribution made by women to the Bay of Plenty business community. All details are on pages 10 to 16, including our cover story on Tidal Yachting, based at the Marine Hub near Tauranga's Sulphur Point. It is gratifying to see Alisha King and her all-female crew are making a real impact on the region's marine services environment.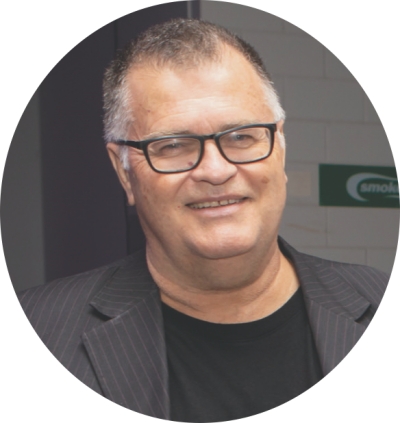 Also of crucial importance to the region – a major supplier to the export agricultural sector, and especially dependent on sales to China – are the implications of a recent story in the New Zealand Herald on the implications of an alarming slump in China's population growth.
The story was written by agricultural specialist Jamie Gray, with whom I am casually acquainted as we crossed paths when we both worked in Hong Kong a few years ago. As noted by Gray – formerly an experienced Reuters reporter – the Chinese leadership's efforts to pull back the country's population growth have been surprisingly successful.
Recently released data showed that China's birth rate data had dived for the fifth consecutive year with just 7.5 births per 1000 people and 1.4 million fewer births than the previous year. While in NZ terms, that is still an enormous number of people, in China, the number of births was just enough to outnumber deaths.
Clearly the declining birth rate wasn't news to New Zealand's $1.85 billion infant formula industry. But the extent of the decline may have been a shock to many in the industry.
For comparative purposes, China is New Zealand's largest trading partner, with two-way trade (exports and imports of goods and services) exceeding NZ$33 billion.
And of course, China is the world's second-largest economy and most populous country. The online Trade and Industry report notes that its sizeable and growing middle class offers significant opportunities for New Zealand exporters and investors.
According to the most recent online data, New Zealand exports to China total $20.1 billion, comprising $16.7 billion in goods and $3.4 billion in services. Our major exports include: dairy (milk powder, butter and cheese), meat products, wood products and preparations of cereals, flour and starch. Our services exports include: tourism, education, transportation and financial services. However, the T&I Department notes that its online data isn't totally up to date and clearly tourism and education will have taken a Covid-19 hit.
Our total imports from China are $13.3 billion, comprising $12.5 billion in goods and $800 million in services.
Dairy formula exports took a hit from a melamine taint a few years back, and China makes no secret of wanting to curb overseas formula sales.
Kiwifruit is understood to be one of the main Bay exports to China, and of course, as a major grower of Kiwifruit – or Chinese Gooseberries as they used to be known here – China is keen to take a bigger share of that market. As noted by Gray's sources, exporters need to widen their focus as much as possible from China over the next five to 10 years.
Read more: From the editor – January 2022