Bay of Plenty local Tom Rutherford says it's a 'real privilege' to be selected as the Bay of Plenty candidate for National. He was recently selected to take over as the candidate from current National MP for Bay of Plenty, Todd Muller, after Muller announced his plan to retire at the end of his current term.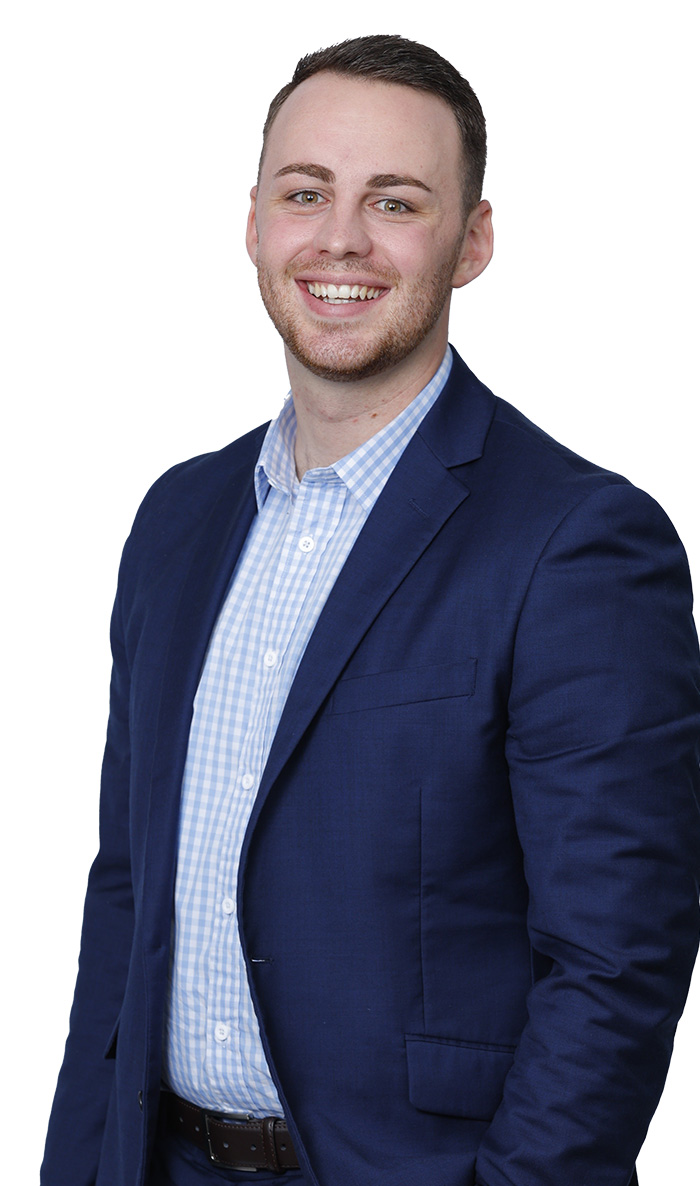 "I have massive shoes to fill stepping into the role being vacated by Todd Muller. Todd made a big impact over the last nine years, not to mention the groundwork also done by his predecessor Tony Ryall.
"Is it intimidating to be following in their footsteps? Absolutely. Am I going to be following everything they did? Totally not. I'm my own man – I'm Tom Rutherford, I'm forging my own path. I'm not here with a personal agenda. I'm proudly here as a boy from the Bay who's put his hand up to represent his community."
Rutherford is experienced in communications and media, local government and policy. Most recently he worked for Rotorua Mayor, Tania Tapsell. But he is no 'newbie' when it comes to the robust realities of political life having worked for the National Party in Wellington from 2017-2020.
"While I might be relatively young, I'm not politically inexperienced – I know how parliament works and I know how the Wellington political beltway operates."
When asked if he feels at all apprehensive about the role, he is typically direct: "If I didn't think I was up to it, I wouldn't have put my name forward", he says.
He takes little time in getting straight to the point: "There are three 'Cs' that are the big issues for Bay of Plenty voters now."
He cites cost of living, congestion, and crime. "50 percent of our people worry about money every day. They want us to fix the economy. We have made a firm commitment to upgrade SH2 all the way through to Ōmokoroa, which includes making all four lanes available to general traffic, instead of just two as is currently planned. We must also prioritise SH29 over the Kaimai Ranges. This increasingly fragile transport corridor is crucial in connecting our port, businesses and people with the Golden Triangle of Hamilton and Auckland.
"Here in the Bay there are two gang members for every one police officer – that is not the community most people have chosen to live in. We plan to restore law and order so our community is safe once again.
"People choose to live in the Bay of Plenty for the lifestyle, the climate and the luxury of living close to the beach, but also because our community is strongly rooted in horticulture and agriculture.
"Our people work hard and therefore want to live in an environment that helps them relax, unwind and feel safe. I'm proud to live here with my partner Hannah."
As Bay of Plenty locals, they want their community to be the best and the safest in New Zealand.
Bay of Plenty born and bred, Rutherford is heavily involved in his local community: he is a volunteer firefighter with the Mount Maunganui Fire Station, Greerton Cricket Club captain and a New Zealand hockey umpire and Bay of Plenty rugby referee.
"I want voters to support me to be their local MP so I can be a strong and influential advocate for them and for the entire Bay of Plenty electorate. As part of a Christopher Luxon-led National team, we will deliver for Bay of Plenty."