It's a New Year and Trustpower Baypark are excited to announce the line-up of events for the first quarter of the year.
Baypark Speedway
The Speedway season is in full-swing now and we have a number of speedway meets throughout the season to keep all of the family entertained. All speedway dates can be found at www.bayparkspeedway.co.nz.
To enjoy watching the races in style, we have several Corporate Boxes available to host your guests comfortably. Our corporate boxes offer an exclusive, spacious and comfortable environment all with outdoor balcony for up to 20 guests accompanied with bar service and catering delivered by dedicated staff.
Polo in the Bay
Polo in the Bay is coming to Tauranga on Saturday 22 January.
The inaugural event features some of New Zealand's most talented Polo players going to head-to-head in their provincial colours and this fresh Polo format brings you closer to the action – there isn't a bad seat in the house.
There will be a range of hospitality options available, from a casual picnic-style Family Zone, to Private Marquees and the VIP Pavilion with specialty bars, catering and lounge areas.
Polo in the Bay features include:
Movember Brunch (R18)
The Polo Lawn (R18)
VIP Pavilion (R18)
Private Marquees (R18 – limited spaces)
Free Family Zone (unlicensed – all ages)
Après Polo – Eat + Drink + Play at our Official Dining Precinct
Tickets available from www.polointhebay.co.nz
NZ Bridge – NZ National Bridge Congress
New Zealand's Premier Bridge Event. After the disappointment of not being able to hold a National Congress for the past 2 years, there will not just be a new venue, but there are many other changes as well.
The 35th New Zealand National Bridge Congress is the premier bridge event in the annual calendar and was last attended by over 700 players in 2019. In 2021, it will be held from Thursday 10 February – Thursday 17 February 2022 with events open to all levels of players, from grand-master to Novice players.
Battle of the Trades IV
BAY BOXFIT is proud to bring to you Base Up BATTLE-OF-THE-TRADES IV – The Bays Best Charity Boxing Event.
A very popular Corporate Boxing show which showcases tradespeople challenging themselves by navigating their way through 3x 2 min rounds against one another
This is a BLACK TIE event so be sure to dress to impress on Saturday 19 February 2022.
Tickets available from www.ticketbooth.co.nz
Armageddon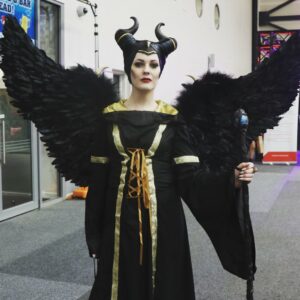 Not long to go till Armageddon is here once again!
Infamous and one of the largest fantasy events in Australasia, Armageddon will be here on Saturday 26 February – Sunday 27 February 2022.
Armageddon Expo is New Zealand's ultimate entertainment event, featuring gaming, fantasy and multimedia events.
Armageddon will be a great day out for all the family – if you have not experienced an Armageddon yet – this is your chance!
Tickets will be available from 17 January at www.iticket.co.nz
Salmonella Dub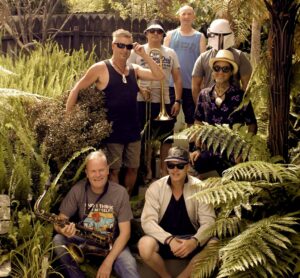 Aotearoa's Dub & Bass heavy-weights, the space-weaving SALMONELLA DUB will be here Saturday 5 March.
The multiple platinum-selling and award-winning D&B pioneers are performing across Aotearoa, delivering what promises to be a phenomenal two-hour multimedia dance floor set of the Dub's classics, alongside a bag of new tunes from their forthcoming album RETURN TO OUR KŌWHAI.
Joining the band on stage for this auspicious spring tour are old time members Conan Wilcox and Tiki Taane, plus special guests Whirimako Black and Laughton Kora.
From their very first live appearance in 1993, to these forthcoming Aotearoa Spring Tour shows, passion, creativity, energy, driving bass beats and pure joy are the signature hallmarks of Salmonella Dub live.
Tickets available from www.salmonelladub.com
Benee
Indie-pop superstar BENEE will visit every corner of the country, hitting 10 different towns and cities joined by special guests, THERE'S A TUESDAY.
BENEE recently released her newest single 'Doesn't Matter', her first taste of new music since her debut album 'Hey U X' hit the shelves in November 2020.
The 'Supalonely' singer has had an incredible 18 months, from releasing the album, to sharing it with Kiwi crowds on a sold-out eight-date tour in late 2020 and being named on Forbes 30 under 30 Asia 2021 list. Worldwide streams in the billions have made her one of the most exciting new acts to have emerged anywhere.
BENEE is the dreamy voice of a disaffected generation. She broke out around the world with "Supalonely," an alt-pop ballad about unwanted isolation, a sentiment that found her a lot of friends in 2020. Billions of streams later, she returned with the guest-packed, yet highly personal 'Hey u x' and a southern summer of sold out shows around her home country.
She has not only performed on a string of major television shows including The Late Show with Stephen Colbert, The Tonight Show Starring Jimmy Fallon, The Ellen DeGeneres Show and Late Night With Seth Meyers, but appeared alongside doting fan Elton John on his Apple Music Rocket Hour radio show.
Supporting BENEE, will be one of New Zealand's most exciting up-and-coming indie rock/pop bands, THERE'S A TUESDAY.
Picked to support by BENEE herself, the group consists of two female front women, Nat Hutton and Minnie Robberds, both on guitars and vocals, with Angus Murray on the drums and Joel Becker holding it down on the bass.
After receiving critical acclaim for their debut EP in November 2020, followed by a busy summer festival season, There's A Tuesday are poised to have a massive 12 months.
Get ready to experience BENEE on Sunday 6 March before she embarks on a massive global tour! This is not to be missed.
Tickets available from www.livenation.co.nz
Tauranga's Premier Venue
Trustpower Baypark is Tauranga's Premier Venue for conferences, meetings, entertainment and exhibitions. Offering a complete package in one convenient location that features state of the art meeting rooms, in-house catering, audio visual services, professional conference organiser (PCO) and marketing/promotional services.
For more information on any events, enquiries for Trustpower Baypark venues, BayStation activities or service on/off site from BayCatering, BayAudioVisual visit www.trustpowerbaypark.co.nz or email events@bayvenues.co.nz.