Trustpower Baypark is living up to its reputation as the Bay of Plenty's Hub of Entertainment as we head into the colder months. This winter we have a calendar that is full of events for the whole family to enjoy.
Project 2021
PROJECT is a Hip Hop Crew Dance Competition for youth who have a passion for Hip Hop Dance. This event will allow young people to engage in creative expression in a supportive and positive environment that encourages participation and enjoyment. Participants may come from throughout NZ for the two day event on June 5 & 6 to battle it out for over $5,000 in prize money.
Showquest
A night to celebrate our creative ākonga, Showquest is a nationwide performing arts competition and a platform for youth voices to be heard. Be amazed by original stage performances combining Art, Music, Dance, Drama, Culture & Technology. Students design, produce and perform these stories in a powerful night of celebration and recognition from their community. Young designers will follow the performances with a show-stopping Toi wearable art showcase.
Watch friendly inter-school rivalries heat up as tamariki explore the issues that are important to them. Join friends and whānau in supporting local emerging talent on the big stage June 9! (www.ticketek.co.nz).
Armageddon
Don't miss the Bay of Plenty Armageddon Expo event on June 12 & 13 at the Baypark Arena for its biggest gaming and interactive experiences yet.
With special TV and movie stars beaming in virtually including guests from Smallville, Supergirl, Star Trek TNG, Supernatural, The Mandalorian, Doctor Who, Battlestar Galactica, Naruto, Rick and Morty and more!
Check out the incredible gaming displays including Virtual Reality, Just Dance Disco arena, huge PC and console area, airsoft, amusements and more. With heaps of collectibles, exhibitors, artists, and designers, this is THE biggest Armageddon Tauranga event yet. (www.iticket.co.nz).
Junior Tough Guy & Gal Challenge
So you're tough, but are you tough enough to take on the 1-day Junior Tough Guy and Gal Challenge?
This is a chance for primary and intermediate aged kids to get involved in New Zealand's biggest mud run series in a version tailored especially for them.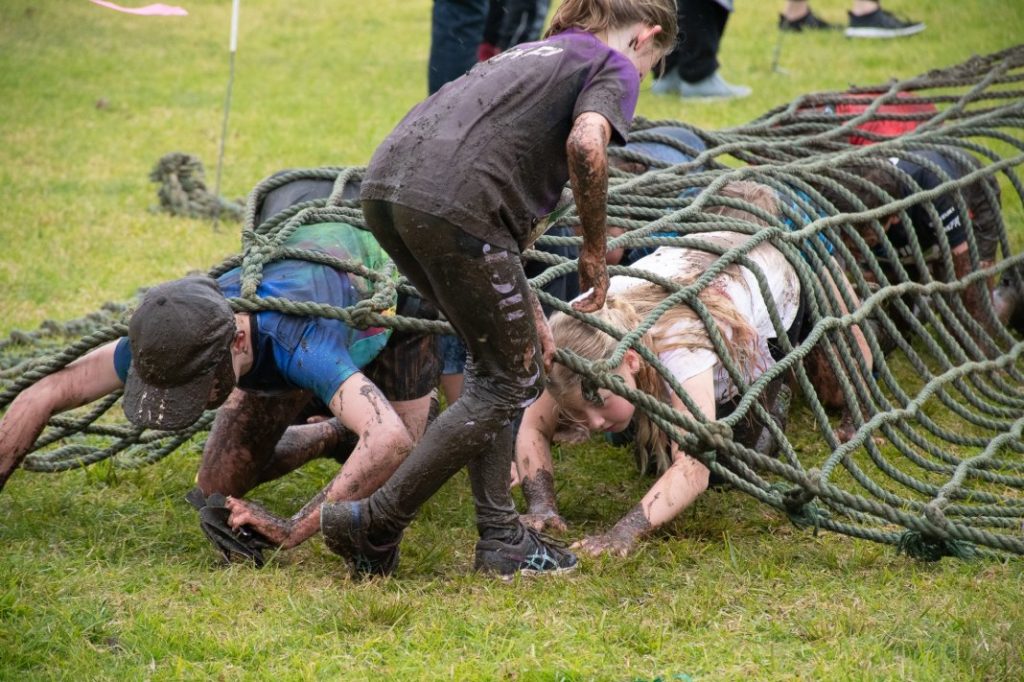 The Junior Tough Guys and Gals will take on a 1.5km or 3km muddy obstacle course consisting of swamp crossings, a spider's web net climb, crawl under obstacles, beautiful native bush trails, tunnels, hurdles, a climbing frame, water crossing and not to mention, mud, mud and more mud.
Held on June 15, all competitors will receive a special finishers medal for taking part (www.eventpromotions.co.nz).
Devilskin & Kora
NZ musical legends DEVILSKIN and KORA band together to Co-Headline a nine-date winter tour across the country, landing in Tauranga on June 18.
This winter tour will see an epic accumulation of songs that put these bands on the map, tracks like Kora's infamous Pop Your Bubble, Drop Dead Killer and Carolina and DEVILSKIN have a host of songs from their three #1 albums including crowd favourites like Voices, Pray and Start A Revolution.
These two iconic Kiwi bands will join forces for a must-see tour promising big songs and a formidable live energy that is not to be missed!
Don't miss this explosive tour with two of New Zealand's hottest live bands (www.eventfinda.co.nz).
The Seriously Good Food Show
Are you looking for some culinary inspiration?  Celebrate your love of all things gourmet with food and beverage vendors, craft beer, wine, and food trucks at the 2021 Seriously Good Food Show.
​With over 120 exhibitors from all around New Zealand, you are guaranteed to find new and exciting products to motivate your next dish or creation.
​Sweet or savoury, devour the Seriously Good Food Show at Trustpower Arena Baypark on June 26 & 27, 2021. Door sales only.
The Tauranga Gala Dinner
Howzat! International cricket icon, Brendon McCullum, is gearing up for a smashing night out at the ninth annual Tauranga Gala Dinner on 16 July.
Captaining a stunning evening of entertainment, McCullum will be joined by renowned sports broadcaster, Scotty Stevenson, with national treasures Jackie Clarke, Tina Cross and Taisha Tari supplying incredible live performances with their sensational group, The Lady Killers.
This year's event will be a spectacular night of wining and dining, insight and entertainment, and locals and legends.
Get up close and personal with one of New Zealand's most celebrated cricketers, be enthralled by some of our most heralded singers, and revel in style with your clients, staff and friends for a much-deserved night out (www.taurangagaladinner.co.nz).
Premier Venue
Trustpower Baypark is Tauranga's Premier Venue for conferences, meetings, entertainment and exhibitions. Offering a complete package in one convenient location that features state of the art meeting rooms, in-house catering, audio visual services, professional conference organiser (PCO) and marketing/promotional services.
For more information on any events, enquiries for Trustpower Baypark venues, BayStation activities or service on/off site from BayCatering, BayAudioVisual visit www.trustpowerbaypark.co.nz or email events@bayvenues.co.nz