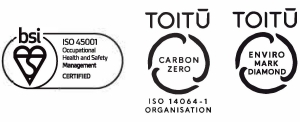 Fosters, one of the Waikato's best-known construction companies, are proud to have forged strong relationships in the Bay of Plenty over the last four years.
Fosters' Tauranga office was established in 2017, soon after being awarded the contract to expand the Bayfair Shopping Centre. "The Bayfair expansion was an exciting project, requiring our team to focus entirely on the build to make it a success" says Allan Bradshaw, Bay of Plenty Manager for Foster Construction Group.
The company's purpose is "great communities through strong foundations". So, when we arrived in Tauranga, our aim was to work with local supply and subcontractor networks to ensure we were engaged with the community from the outset.
With the recent successful completion of many projects, including the University of Waikato's Selwyn Street Student Accommodation, Harkin Roofing and JA Russell in Tauriko, together with our strong forward work programme, we are proud to call ourselves local.
The Foster team, along with local suppliers and subcontractors, are working tirelessly on numerous construction projects.These includes a new Foster office and lite industrial tenancies in Judea and the impressive Vantage, mixed-use development on Cameron Road in Tauranga.
With a commitment to achieve better sustainability practices, Fosters holds both of Toitii's top sustainability certifications, CarboNZero and Enviromark Diamond. We take great pride in being one of the few construction businesses in NZ to have ISO 45001:2018 certification, ensuring that each of our employees and those working on our construction sites are provided with a safe and healthy place to work.
With both the means and skillset to make things happen, it gives us great pleasure to support the growth of businesses in the community around the region.
Read: Foster Construction's commitment to the Bay of Plenty