Foster Construction's tagline "Great communities through strong foundations" is so much more than that. Fosters investment in building better communities – from their strong culture and business structure through to development projects, local employment, and sponsorship initiatives – is clearly visible in the Waikato.
Now they are committed to doing the same here in the Bay.
"There's always a sense of purpose in what we do" says Foster COO Nigel Sun. "So, in considering the expansion into the Bay of Plenty, we asked: can we contribute meaningfully to the community? And how do we make sure we continue to do things well?"
Actively local
"First and foremost, we strongly believe that establishing a team environment is integral to the success of any project" continues Nigel. "Based on the support we received from local businesspeople, it was an easy decision to commit to being 'local' ourselves."
Noting the exponential growth happening in the region, the Group saw plenty of scope. Foster Construction – Bay of Plenty was created in 2017, soon after the company was awarded the Bayfair redevelopment project.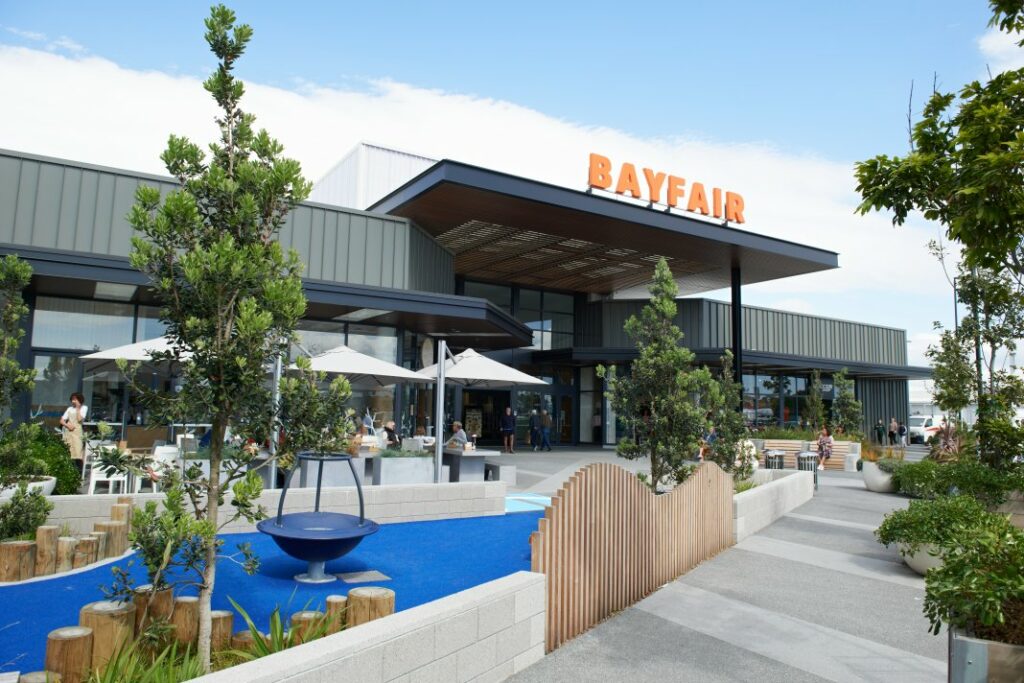 Creating opportunities
Fosters project teams are always a combination of their own people, local subcontractors and local suppliers. Where they came across gaps with the Bayfair project, they reached out to Hamilton-based businesses who wanted to expand into the Bay. Many of those businesses are now established here too. Of course, that means more business and employment opportunities.
In four years, Fosters Bay of Plenty has grown to represent all four arms of the Foster Construction Group: Develop, Construction, Engineering and Maintain. The local office employs 35 people, ranging from quantity surveyors and project managers to a team of site-based trade staff with several apprentices. And there's room for more.
Building better
Nigel notes that Fosters have "a proud heritage of delivering projects that transform the way a community works or brings people together."
Key projects in the region have included Bayfair Redevelopment, Selwyn Street Student Accommodation, Grace Hospital and Lake Ōkareka Fire Station. Every one of these builds delivers a better community experience.
Harkin Roofing, JA Russell and Truck Steering Services in Tauriko carry the Fosters stamp of quality and sustainability, creating better work spaces. While Foster Develop projects, Judea Trade Units and The Village at Ōmokoroa epitomise quality community living with ready access to amenities.
Giving back
Fosters strongly encourages 'giving back' to the community. Recently named supporters of the Waikato Chamber of Commerce Waikato Business Awards, other key sponsorships include the Gallagher Chiefs, Boon Street Art Festival and CELF to name a few.
In the Bay they have supported the Ramp It Up Youth Event, promoting vocational pathways to youth, and have recently committed to sponsoring the Tauranga Arts Festival.
Less obvious is the grass roots support they encourage via their 195 employees, the Foster Trust enabling everyone to support a charity or person they believe to be in need.
"In a nutshell, we strive to be a responsible corporate citizen within the communities we work in" concludes Nigel. "Our commitment to the Bay of Plenty community will only grow as our own team and local capability flourishes."
07 570 6000
www.fosters.co.nz