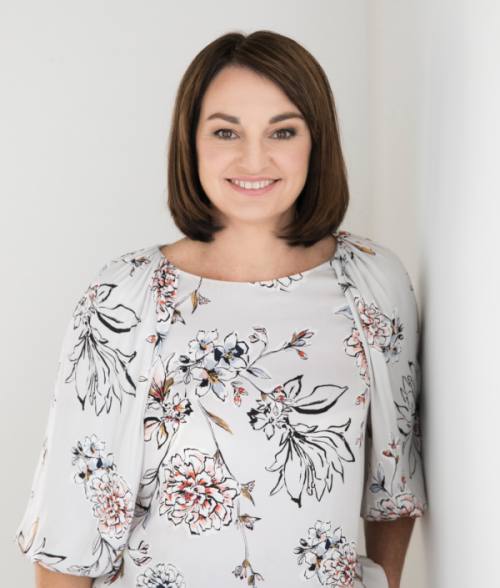 The importance of tourism has never been more appreciated than it is now. The COVID-19 pandemic has shown us how far the visitor economy stretches into all corners of New Zealand.
The country's largest export-earner is comprised of activities, accommodation, transport, aviation, both natural and built attractions, hospitality and retail. We have welcomed the government's support as an acknowledgement of the huge contribution that tourism makes to our national economy.
Tourism will be a critical component of our nation's economic recovery, especially for the regions of New Zealand. Many of the Coastal Bay of Plenty's tourism businesses are owner-operator and we know they invest their heart and soul into the experiences they deliver for our manuhiri, our visitors.
Although the businesses are mostly small, the Coastal Bay of Plenty tourism economy is not. To the year ending March 2019, there were more than 8,000 jobs directly employed by our local tourism industry that are at stake.
As I'm sure all New Zealanders feel, I'm grateful that our country could safely open up relatively quickly so that Kiwis could start exploring Aotearoa again with a renewed appreciation for its beauty. Domestic visitors are the Coastal Bay of Plenty's most significant market and so we're pouring much of our efforts into drawing our Kiwi manuhiri back. For the time being, we will be relying on the strength of our domestic market and it is vital to our economy. Domestic visitor spend reached $864 million to the year-ending March, 2020, comprising 77.9 percent of the Coastal Bay of Plenty's total visitor spend of $1.109 billion.
We're asking locals to unleash their love of their place by finding out what's in our own backyard and celebrating it.

The Coastal Bay of Plenty is a place with everything Kiwis love in a holiday destination – it is beautiful and beachy with a warm maritime climate and a flourishing foodie scene. Visitors come for the outstanding marine life, to taste the flavors of our land and sea harvest, to connect with nature on endless tracks to explore, and to experience a culture formed eons ago. Our culture comes in so many forms – community villages, stunning galleries, diverse events, cultural sites of major historical significance and a warm community of people.
In collaboration with our tourism industry, we've developed a multi-stage plan to support the visitor economy during each Alert Level and beyond. On Friday 8 May, 2020, Tourism Bay of Plenty launched a new campaign, noplacelikehome.co.nz, for locals and their visiting friends and relatives because we know that this connection is a big driver for domestic travel to our region.
The Coastal Bay of Plenty's biggest fans, our locals, are our best advocates. The stories that you tell about our place are powerful and we need them to be shared more than ever. We're asking locals to unleash their love of their place by finding out what's in our own backyard and celebrating it.
Support local by playing tourist in the place you call home – what could be a better way to brush off the lockdown cobwebs than a skydive or a trip to see dolphins? When you have friends or family come to stay, show them the best of the Bay by experiencing what visitors come from all over the world to do.
Inter-region campaign
We're also working with our central North Island partners on an inter-region campaign. I'm always amazed by the big adventures we can have within such short travel times. The next step for our promotions team will be a national campaign. We've had great success through partnerships with Air New Zealand and Christchurch and Wellington International Airports.
We're maintaining our brand presence in key international markets to ensure we are still being considered at the top of future-travellers' bucket lists when border restrictions allow. The trans-Tasman bubble on the horizon is promising and we will make sure we are ready to welcome Aussies back when it is safe to do so. Australian visitors contributed $69 million to the Coastal Bay of Plenty's tourism economy in the year-ending March 2020.
The other side to our marketing team is about building capability and capacity within our tourism industry. We have a team of product developers including a Kaihautū – Māori Economy who works specifically with Iwi and Hapū to develop cultural tourism businesses.
So many of our tourism businesses have shown such heart and resilience, using the pause in tourism to consider how their business can contribute more to our community and our environment. Our tourism industry rallies together during times of crisis.
We experienced this through the eruption and aftermath of the Whakaari White Island tragedy. But the love of place, love of people – kaitiakitanga and manaakitanga – is what keeps us smiling. We continue to forge forward together to create a sustainable visitor economy for the benefit of our community.
When the time is right, we know that visitors will return to the Coastal Bay of Plenty. The feeling of visiting our place draws our manuhiri back time and again. It's why we've been a much-loved Kiwi holiday destination for generations.
What warms our heart the most is the many locals who cannot wait to warmly welcome our manuhiri again – it's why we do what we do.