The latest blow was the announcement that the appointed chief executive Steven Town – who had been absent on special leave for some time – had resigned. At the time of writing, little had emerged as to the reasons for his departure.
Board chairperson Murray Strong in a note to staff of the Hamilton-headquartered national organisation thanked Town for his contribution to the proposed institution. Board member Peter Winder will continue as the acting chief executive for now.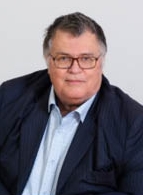 Based at the current Wintec campus in Hamilton, the new institution, named Te Pūkenga, involves the proposed merger of the country's 16 institutes of technology and polytechnics and four Industry Training Organisations into one entity.
However, a leaked and very critical memo from Tertiary Education Commission deputy chief executive Gillian Dudgeon to Education Minister Chris Hipkins painted a damning picture of an alleged lack of progress of the proposed amalgamation.
Hipkins and his spokesperson have dodged any significant comment on the subject, or on reports that the merger is already more than $100 million over its proposed budget.
Approached for comment, a spokesman for Hipkins said: "It's not appropriate for the minister to be drawn into employment matters in any way."
Some critics have called for the appointment of a special commissioner to examine what went wrong in the process.
Dudgeon's memo to Hipkins – dated May, but recently published on the commission's website – says the organisation's financial situation was a "significant concern" and was predominantly due to lower provider-based enrolments. These enrolments were down by 12 percent on the previous year.
"This decline is in strong contrast to Te Pūkenga's 2022 budget, which assumed a four percent increase in enrolments."
I reached out for comment to Leon Fourie, who is the chief executive for local polytechnic Toi Ohomai. I first encountered Fourie when I profiled him soon after his arrival here from overseas. Fourie quickly became a presence in the region's business and academic forums and is an effective public speaker.
Local polys are 'early movers'
Fourie said that Toi Ohomai and Wintec (Hamilton) were "early movers" who were deemed change-ready and officially joined Te Pūkenga on June 1, ahead of other polytechnics.
The rest of the polytechnics will move across into Te Pūkenga by the end of October this year, he said, and all Toi Ohomai campuses across the Bay of Plenty and South Waikato were now officially part of Te Pūkenga.
"This means our leadership is aligned, but our daily operations have continued with no change," he said.
He told Bay of Plenty Business News: "You will still work with the same great people, and our learners and communities will still receive the same great education and support, but the opportunities for ākonga (students) and employers will be much greater."
There continued to be lots of work underway to ensure the success of Te Pūkenga and that of kaimahi (staff) and ākonga, he said, noting that Te Pūkenga had begun engagement with kaimahi around the country about the proposed organisation and leadership structure and regional delivery framework.
"I am very confident in the work that is underway to ensure the success of Te Pūkenga and firmly believe in the positive outcomes for our ākonga," he said.
"Te Pūkenga is bringing together on-the-job, on campus, and online vocational education and training through a unified, sustainable network."
Related: Examining the birth of galaxies