Trustpower Baypark is open and is gearing up for an exciting line-up of events.
Armageddon
Armageddon strikes again on 25 and 26 July, but in a good way. Don't miss the return of the entertainment expo to the Bay of Plenty with gaming, comics, collectibles, anime, wargaming, pop culture and more.
The event will feature an array of international celebrity guests attending virtually on the event main stage, including stars from the Hit movie Aladdin, and TV Series Once Upon A Time, Lucifer, The Flash, Doctor Who and more. Tickets will be on sale from 1 July on www.iticket.co.nz.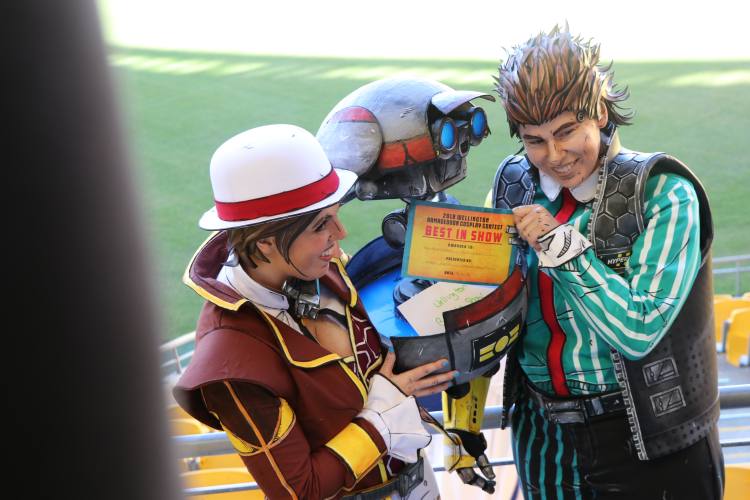 Devilskin
With the lifting of crowd and venue restrictions, and due to massive demand, Devilskin will hit the road this August on a New Zealand-wide tour to support their chart-topping new album RED.
The response to the album release has been incredible right around the globe, with rave album reviews and fast additions to radio airplay at home and across the UK, Europe, Australia and the USA, Devilskin are amped to do what they do best – play live and will be in Tauranga on 15 August.
Stormwater NZ Conference
The Annual StormwaterNZ Conference is being held from 26-28 August right here in Tauranga.
Held over three days, the conference will showcase the latest developments in Stormwater management. There will be two full days of paper presentations covering four parallel sessions.
The conference will also see the return of the innovation showcase where the latest in bright ideas are presented. The conference will showcase a number of success stories by way of case studies, and will conclude on the Friday morning with three separate site visits.
Blindspott is coming back
Just a week into the much anticipated 2020 Blindspott tour, it was stopped short as NZ went into lockdown.
Now they're back with a vengeance and frantic to get out there for their loyal fans, who've been nothing short of amazing.
The boys will be revisiting the album that touched so many kiwi's lives and instantly made it a classic. Presented by The Rock, this massive tour will be at Baypark on 29 August.
2020 Seriously Good Food Show
Sick of the same old stuff from the supermarket? Celebrate your love of all things gourmet with food and beverage vendors, craft beer, New Zealand wine and liquor, food trucks, and cooking demonstrations at the 2020 Seriously Good Food Show on 5 and 6 September.
With more than 150 exhibitors from around New Zealand, you're sure to find something new and delicious, grab some great deals and expand your culinary horizon.
Enjoy food and wine samples, exclusive show discounts and new product launches.
Baypark a complete package
Trustpower Baypark offers a complete package for any event with state of the art conference and meeting rooms, full Professional Conference Organiser (PCO) Event management services, in-house Catering, Audio
Visual services and marketing/promotions. Meet at Baypark for your next event.
Virtually there
"Bring your events online" with our Virtual Meetings. The range of onsite and offsite services include:
Remote Presentation, Video Conferencing, Web Streaming and Streamed Hybrid Conferences.
The Virtual Meeting services also includes purpose built studios to broadcast standard offering competitive packages to enable you to continue to stay connected to your audience.  Ask about our competitive packages today.
Under Alert Level 1, we are no longer required to contact trace visitors and maintain physical distancing. However, the Governments' NZ COVID Tracer QR code poster is available for customers to scan.
Trustpower Baypark will continue to encourage best hygiene practices with commercial cleaning and sanitising of high-touch areas throughout the day by staff and users
For more information on any events, enquiries for Baypark venues, BayStation activities or service on/off site from BayCatering, BayAudioVisual visit  www.trustpowerbaypark.co.nz, email events@bayvenues.co.nz or call 07 577 8560.