The head of Port of Tauranga is cautioning that shipping delays and problems are likely to linger for many more months as the global struggle with covid continues.
Leonard Sampson, Port of Tauranga CEO said the greatest impediment to smooth cargo handling at the port in past months has been the increase in ships failing to keep to arrival schedules.
"Typically, we would have three company services a week on the Asia-Australia-New Zealand route, and so that service required about six vessels over a 49-day rotation.
"But at present that rotation is 63 days, with no more vessels coming on. This equates to eight-to-nine less sailings a year – over three companies that is 24 less a year."
Less container vessels docking
But he said Port of Tauranga has had 106 less container vessels dock between October last year and July this year, due to delays and scheduling changes. "So capacity is down, but the demand is still there."
This has been accompanied by a "very strong" July for container demand, despite July typically being the low point of the exporting season.
Globally shipping schedules have reportedly fallen to all-time lows for reliability, with New Zealand schedules for most ports reported at only five-to-six percent accuracy, compared to historical averages of 80-90 percent.
The world's largest shipbuilder, China State Shipbuilding Corp hit its 2021 annual target in only six months this year, while demand for bulk freighters has jumped 140 percent.
POA delays
Sampson said limitations at the Port of Auckland had also hampered Tauranga's ability to maintain container flow, with some ships only partially discharging cargo there, instead delivering it to Tauranga and requiring it to be trucked back to Auckland.
The particularly high number of containers deposited on Port of Tauranga land at present is due to lack of storage space in Auckland.
Marty Verry, chief executive of Rotorua timber processor Red Stag, which exports to Asia, Africa, Australia, Europe, and the US, said exporting has been particularly problematic in recent months.
"And it seems to be getting worse. The supply lines never got a chance to disentangle and run smoothly last year when Covid hit before the world starting booming and demanding more products, leading to a massive increase in demand. This was led by the United States."
Major increases in the pipeline
While still on a contracted rate for shipping, he anticipated some major increases once the contract ended.
The Baltic Dry Index, an indicator of global shipping costs, has just hit its highest level in a decade and more than double what it was a year ago.
Shipments to Australia have been particularly problematic, either delayed, "bumped" or interrupted. The delays were making filling orders difficult, with customers often forced to accept only partially complete orders in a country also struggling to source sufficient timber for construction.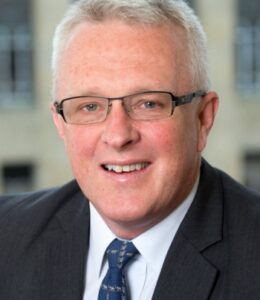 David Ross, chief executive of freight company Kotahi said the majority of American and European ports are suffering from prolonged berth delays and high levels of port congestion.
Many ports throughout China are also heavily congested and gridlock every time Covid resurfaces there.
He said New Zealand's shipping schedules are lower than the global average reliability of 39.1 percent.
"The Port of Auckland's challenges with port congestion and shipping schedule reliability continues to disrupt shipping schedules for New Zealand ports.
"Their automation project has been paused to try get ahead of these challenges, however these conditions are expected to last until mid-to-late next year."
He anticipated New Zealand would continue to see pinch points on capacity to some regions over the coming 12 months.
Working with Maersk, Kotahi has managed to reduce congestion by adding additional capacity.
Challenges in the system
Ross acknowledged that for exporters of chilled products the current supply chain conditions are a challenge.
"We work with our strategic partners to ensure our customers' chilled products aren't further delayed, by focusing on what we can control such as equipment supply, capacity availability and ensuring their product gets off the port and onto a vessel.
"Through the strength of our collaboration with partners, we have been able to keep our customers' product moving, however it's been hard yards."
Leonard Sampson said he did not believe the congestion and delay issues were a "this year, next year" issue, something Marty Verry agreed with.
"This may be something that is likely to continue to be with us for the next two to three years," said Verry.
Sampson said capacity balance was unlikely to be achieved until either more ships were commissioned, or the world returned to a point where consumers spent more on services like tourism, rather than goods that require freight
capacity.
The world's largest shipbuilder, China State Shipbuilding Corp hit its 2021 annual target in only six months this year, while demand for bulk freighters has jumped 140 percent.
Sampson said this came after a record number of vessels were reported anchored and idle only 14 months ago.