Long-serving Port of Tauranga chief executive Mark Cairns has given notice that he will retire in June 2021.
"I think 15 years as a CEO is a pretty good run," Cairns told Bay of Plenty Business News after announcing he was stepping down from running New Zealand's largest and most efficient port.
"I've got no more executive gigs in me. What I'd like to do is try and put a little back into business and take on a few governance roles."
He is also a keen fisherman and can be expected to be able to spend more time on the water.
Time for the next generation
Cairns said the time felt right to hand over to the next generation and that, while he would miss his colleagues, he was excited to see where the company went next.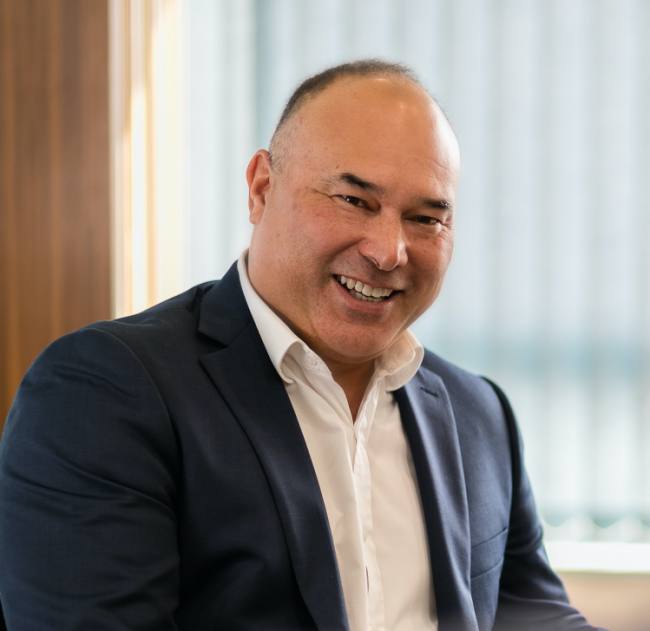 Cairns said he was especially pleased to see that the board had gone in-house for his replacement, with Leonard Sampson named to take over next year.
Sampson was appointed the port's chief operating officer in September 2019, after six years as commercial manager. Prior to joining Port of Tauranga, he held senior roles at KiwiRail, Carter Holt Harvey and Mainfreight.
Port chairman David Pilkington said Cairns' leadership had seen the company grow from a regional bulk export port to New Zealand's international cargo hub, as well as one of its most successful listed companies. When he took over as chief executive in 2005, Port of Tauranga handled 12.6 million tonnes of cargo and 438,214 Twenty foot equivalent units (TEUs). In the year to June 2020, the port handled 24.8 million tonnes of cargo and 1.25 million TEUs.
"Mark has kept the company strongly focused on future opportunities, while maintaining an industry-leading safety record and the highest productivity rates in Australasia," he said.
Local ratepayers own just over half of Port of Tauranga's shares through Quayside Holdings and the company's success had delivered wide-ranging benefits to the region.
"During Mark's tenure, the average compounding Total Shareholder Return has been 19 per cent per year, with market capitalisation increasing by $4.4 billion, from $665 million to $5.1 billion today," said Pilkington.
Cairns said Port of Tauranga was is in excellent shape. "I'm incredibly proud of our people and the positive outcomes we have achieved for our customers and our community."
Discussing the recent challenges of steering the port through the Covid-19 pandemic, Cairns said early concerns stemmed from not knowing exactly what the pandemic was or how it should be handled, and then working closely with staff to ensure the port stayed open.
"If you can imagine, you're – for example – working with pilots who were having to board vessels from China where the virus originated. It just really illustrated the resilience of the people we've got working for us."
As to the future, Cairns acknowledged it was a tough call, noting that the World Bank had recently forecast a four percent contraction in global GDP.
"I think the world is going to do it tough for a while," he said.
The cruise ship market could be gone for a few years, which could be a $6 to 7 million hole in earnings. Cairns said the biggest concern was on the import side. Rising unemployment could see consumption drop off and, while it was only about 17 percent of the port's earnings, imports were likely to take the biggest hit.
"But we're predominantly an export port and the world's always going to need our primary sector exports and our fruit – that's a big part of our business we'll see continue."
Cairns professional achievements
Doubling in cargo volumes
Successful execution of strategy to become New Zealand's only "big ship capable" port
Nearly trebling container volumes
More than seven times increase in market capitalisation
Named Chief Executive of the Year in the 2012 Deloitte Top 200 Business Awards
Winner of the Caldwell Partners Leadership Award in the 2019 Institute of Finance Professionals Awards