Port of Tauranga has – along with the rest of the Bay's businesses – been hit hard by Covid-19.
In late March the port was obliged to withdraw its earnings guidance for the year to 30 June, 2020 due to the impact of Government measures against the Covid-19 pandemic.
The port has, of course, been classed as an essential service. But it has still felt the pain. Some of its customers have been categorised as non-essential services and are suspending shipping during the lockdown. But chief executive Mark Cairns has said the company remains in a strong position to weather the impact of the pandemic.
And in a bright spot in an otherwise gloomy picture, early this month the port completed its largest ever cargo exchange at its Tauranga Container Terminal to ensure vital supplies are delivered to those who need them.
The Sally Maersk container ship exchanged 9,367 TEUs (20 foot equivalent units) over two-and- a-half days before departing Tauranga for Taiwan's Kaohsiung port. Cairns said the exchange "completely blitzed" the previous record exchange of just under 7,000 TEUs. At the same time, another 1,772 TEUs were exchanged on two other vessels – the Charlie B and the domestic vessel Moana Chief.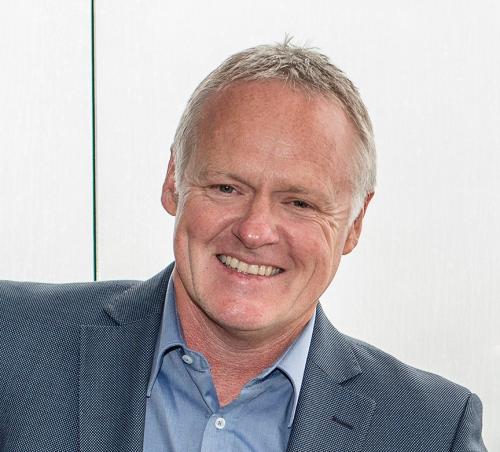 Cairns described it as an outstanding achievement by the port's team, Independent Stevedoring Ltd, C3 Limited and its other service providers.
"Everyone has pulled together to ensure that essential cargo can be delivered and the supply chain keeps moving to make room for high priority supplies during the lockdown," he said.
Four ship-to-shore cranes were used with operators achieving a ship rate of 97.49 moves per hour –160 percent more efficient than the national average, according to the port.
The port's action highlighted the difficulties for the many companies working under the new safe distance protocols.
"We are committed to ensuring that vital food, medical supplies and other cargoes get to those who need them." – Mark Cairns
Cairns said the need to keep everyone safe by maintaining physical distances means things could take a little longer, but said the achievement demonstrated port workers' patience, cooperation and commitment.
"Thanks are also due to the truck drivers and KiwiRail staff ensuring import and export cargo gets to and from the port," he said. "We also appreciate the quick processing of imported containers by border agencies Customs New Zealand and the Ministry for Primary Industries."
When the port withdrew its earnings guidance last month, Cairns emphasised that the port remained strong financially.
"We comfortably paid our interim dividend of $40.8 million on 20 March, 2020," he said.
Cairns said last month that the port had total committed debt facilities of $560 million, of which $57.3 million was undrawn. Only $5 million of these debt facilities mature in 2020.
"We have also secured an increase to, and extension of, our debt facilities that were maturing in January 2021," he said.
"Our banking partners have been very supportive and we have experienced no issues with the routine increase and extension of these facilities. We have a strong balance sheet and continuing strong operating cashflows from our diversified business."
Still many essential exports
Many of the port's major exports, including meat, dairy products and kiwifruit, were classified as essential cargoes. Imports of oil products, food and medical supplies were also essential cargoes.
Indeed, the kiwifruit season – a major chunk of the Bay's GDP – is just beginning to come on strong, with packhouses reporting good throughput despite also working under the new safe distance and safety protocols.
At last year's AGM, the port said log exports had dropped in volume, following a sharp decrease in international prices and demand in the past few months. And Cairns said last month that log and other forestry product exports would be significantly impacted as they had been classified as non-essential cargo.
The logs market was reportedly beginning to return to normal as China began to release workers back into the workforce. However, at the time of writing this article, logs were still classed as non-essential exports and logs were still clogging Chinese ports.
Currently, the port is allowed to clear the logs that were already on the wharves for export, and log carriers are due to uplift those logs, which have been temporarily shifted to other port locations to create space for essential exports and imports.
Cairns said Port of Tauranga's focus was on protecting the health and safety of its people while ensuring essential cargoes flow unimpeded through the port.