As the temperatures start to plummet around the Bay of Plenty, rug up and head down to Trustpower Baypark where there are plenty of events coming up to keep the whole family entertained.
The Tauranga Gala Dinner
Trustpower Baypark is delighted to be hosting The Tauranga Gala Dinner once again in 2021.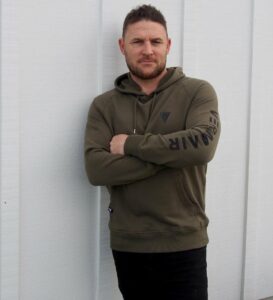 International cricket icon, Brendon McCullum, is gearing up for a smashing night out at the ninth annual Tauranga Gala Dinner on 16 July.
Captaining a stunning evening of entertainment, McCullum will be joined by renowned sports broadcaster, Scotty Stevenson, with national treasures Jackie Clarke, Tina Cross and Taisha Tari supplying incredible live performances with their sensational group, The Lady Killers.
This year's event will be a spectacular night of wining and dining, insight and entertainment, and locals and legends.
Each year The Tauranga Gala Dinner invites a local charity along to raise funds and awareness via a charity auction at the event. The 2021 charity recipient is Tauranga Te Papa Rotary, who will be raising funds for Cure Kids and the Bay of Plenty Youth Development Trust.
​The charity auction is run separately from the commercial arm of the event, with all charitable funds and donations going to the charity.
Get up close and personal with one of New Zealand's most celebrated cricketers, be enthralled by some of our most heralded singers, and revel in style with your clients, staff and friends for a much-deserved night out (www.taurangagaladinner.co.nz).
Canvas Tauranga Careers Expo 2021
Which University is best? How do I get into the trades? Am I doing the right courses? Should I leave school now? Can I retrain? How can I make an impact in my job?
The Tauranga Careers Expo 2019 brings it all together in one huge arena, helping you find direction for your next career move. This expo brings together leading businesses from across the Western Bay of Plenty's diverse industry sectors, alongside the best Universities, trade and tertiary training providers from across New Zealand.
Don't miss this free expo on 30 and 31 July from 10am – 3pm.
Battle in the Bay 2021
Based in the heart of Tauranga, the Bay Twisters is the only not for profit cheerleading club with USASF Coaches in New Zealand.
In 2016 Bay Twisters hosted the first cheer competition in the Bay of Plenty, the event proved extremely popular. There were local and international celebrities, TV appearances and a Guinness World Record attempt to name some of the excitement.
Now in its 5th year and a two- day event, the Battle in the Bay 2021 promises to be a memorable one. 7 August – Teams Compete and 8 August – Specialities Compete.
Audiology present Camo & Krooked
Austrian duo Reinhard Rietsch and Markus Wagner, otherwise known as Camo & Krooked have quickly become one of the hottest production outfits in Europe.
Working together since 2007, the Viennese pair have created a whirl of dancefloor anthems and a fearsome reputation for their untouchable production skills.
Producing soulful, sultry tracks like massive hit single "Turn Up the Music" alongside raw power of smashers like "Climax", proving that they are not only super-talented, but they are also incredibly versatile.
On the release of their latest album 'Zeitgeist' Camo & Krooked toured extensively, playing to full capacity clubs across Europe, Australia and America. This included a sold out tour of Austria with their brand new Zeitgeist production show; an audio-visual spectacular, that is now set for a full tour of major festivals in summer 2014.
Camo & Krooked will be performing in Mount Maunganui on 13 August. Tickets will be available online soon. (www.ticketfairy.com)
Benee
Formidable indie-pop sensation and rising global superstar BENEE announced a nationwide regional tour for August. BENEE will visit every corner of the country, hitting eight different towns and cities throughout the month.
The 'Supalonely' singer has had an incredible 18 months, from releasing her debut album 'Hey U X', to sharing the album with Kiwi crowds on a sold-out eight-date tour in late 2020 and being named on Forbes 30 under 30 Asia 2021 list. Worldwide streams in the billions have made her one of the most exciting new acts to have emerged anywhere.
Following the success of her October tour, BENEE recognised that fans outside the main centres don't often get the opportunity to experience full-scale pop concerts in their own backyards. Throughout August, she will bring her trademark infectious energy to crowds across Aotearoa to get people up on their feet for a groove-worthy night.
BENEE will perform eight headline shows across the country, visiting New Plymouth, Palmerston North, Porirua, Invercargill, Nelson, Tauranga, Napier and Hamilton.
For complete tour, ticket and VIP information go to www.livenation.co.nz.
Premier Venue
Trustpower Baypark is Tauranga's Premier Venue for conferences, meetings, entertainment and exhibitions. Offering a complete package in one convenient location that features state of the art meeting rooms, in-house catering, audio visual services, professional conference organiser (PCO) and marketing/promotional services.
For more information on any events, enquiries for Trustpower Baypark venues, BayStation activities or service on/off site from BayCatering, BayAudioVisual visit www.trustpowerbaypark.co.nz or email events@bayvenues.co.nz.