Meet at Baypark for your next event. Trustpower Baypark offers a complete package for any event with state of the art conference and meeting rooms, full Professional Conference Organiser (PCO) event management services, in-house catering, audio visual services and marketing/promotions.
The new decade started with 30,000 festival goers flocking into Tauranga for Bay Dreams.
Once again, tickets sold out and the venue was at capacity. The summer concert series also featured stand-alone concerts for Katchafire, Shapeshifter, Sticky Fingers and Tones and I during the end of December/beginning of January.
Drifting
To satisfy the adrenaline junkies, Baypark Speedway continues to offer action-packed nights of racing for the whole family. Upcoming dates include: February 8 & 22, March 7 & 21.
If you are interested in watching the races from the comfort of one of our Corporate Boxes, contact events@bayvenues.co.nz for more information. Check out www.bayparkspeedway.co.nz for further race details.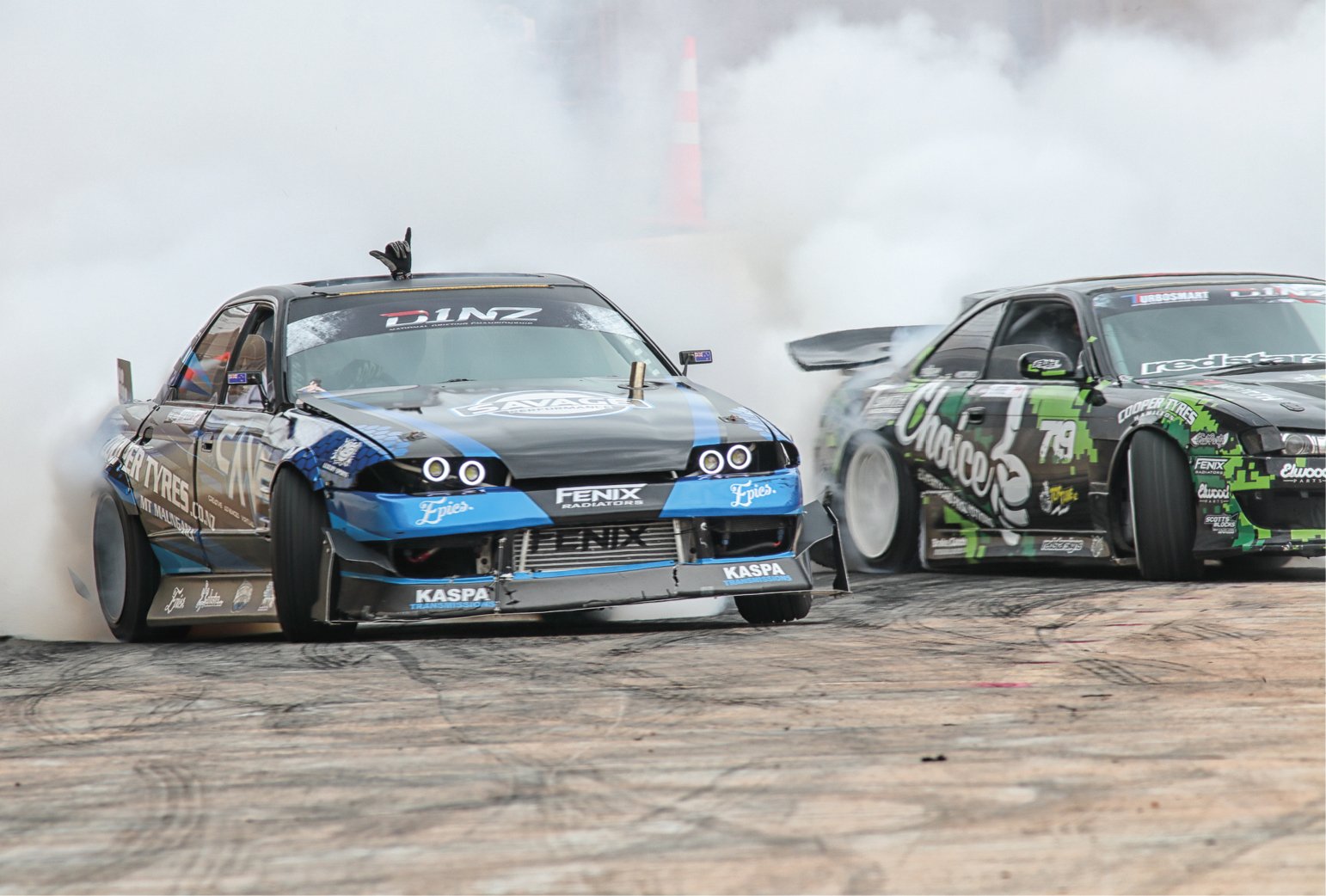 D1NZ has taken the lead in this unique automotive culture, with drifting recognised as the fastest-growing motor sports category in the world.
The Series has produced world-class competition with many of New Zealand's top drivers representing the country overseas with podium finishes in Australia, Japan, The USA, Thailand, Malaysia, Singapore, China and Europe.
The up-coming 2020 Valvoline D1NZ Championship Series will continue to push boundaries and bring passionate car-loving Kiwis a high-octane entertainment spectacle, with a focus of educating and putting on a great drift show for fans. Round 3 of this series is on February 28 & 29 at Trustpower Stadium.
Tattoo extravaganza
Tattoo & Art Extravaganza showcases the finest talent in a variety of creative fields from contemporary to traditional art form.
The New Zealand tattoo expo is back for 2020 on March 14 & 15! Mount Maunganui will be home to the top international and local tattoo artists, indigenous arts performances, wearable arts show, creative village, live entertainment and street artists. The Tattoo & Art Extravaganza celebrates culture, whanau, good vibes, contemporary and indigenous arts in many spectrums. This event is family friendly and is a candy store for art and creative enthusiasts.
Netball
Come to Baypark to support the Waikato Bay of Plenty Magic Netball Team play against the Otago Northern Stars in Round 2 of the ANZ Premiership competition on 23 March. The thrill of watching a game of this calibre live is contagious and you will not be disappointed. The ANZ Premiership is the premier domestic netball league in New Zealand. The league was formed in 2016 as a successor to the trans-Tasman ANZ Championship, which was held from 2008 to 2016.
Active Retirees Bay of Plenty Expo
The Active Retirees Bay of Plenty Expo returns on March 28 & 29.
This is your chance to meet like-minded people who can help you make the most of your retirement.
Speak with experts in travel, learn more about trusts, wills and investing, join a walking group or just enjoy a coffee with friends at the onsite cafe.
Oh, and did we mention all this is FREE? The Expo will have Free Travel Seminars plus over 20 Group Tours to consider.
2020 Pacific Rim Gymnastics Championships
Gymnastics New Zealand is excited to host the 2020 Pacific Rim Gymnastics Championships at the Trustpower Arena on April 17-19.
The international biennial event gathers the best of artistic, rhythmic and trampoline gymnastics from the Pacific Rim nations.
It will feature Junior and Senior athletes from invited Pacific Rim countries competing in Men's and Women's Artistic Gymnastics, Trampoline and Rhythmic Gymnastics across three exciting days of competition including all around, team and apparatus finals.
Oceania Championships for Artistic and Trampoline will be held on Thursday April 16.
For more information on any events, enquiries for Baypark venues, BayStation activities or service on/off site from BayCatering, BayAudioVisual visit www.trustpowerbaypark.co.nz, email events@bayvenues.co.nz or call 07 577 8560.