The pace of events continues to increase and it is very much 'Back to the Future'. It is exciting to see all the events back in full swing utilising all the various venues at Trustpower Baypark now the restrictions have eased.
Over the next couple of months, Baypark will host Business Events, National and International entertainment, National Sports Events, a variety of Expos and more.
Delegates to the School Business Managers Association 2022 National Conference will be guests at Baypark Wednesday 13 – Friday 15 July. Many intend to extend their stay in Mount Maunganui and Tauranga making the most of the School Holiday break.
Some of the upcoming events:
Armageddon – 23 & 24 July
The Tauranga Armageddon Expo is coming back to Trustpower Baypark for two days of celebrity guest panels, gaming, cosplay, comics, collectibles and amusements.
Don't miss out on virtual celebrity guests, interactive gaming areas, our famous Cosplay Parade and Competition, the Chilli Eating Challenge with a $1000 grand prize, an Artist Alley, comics, geeky merch and more. Experience the incredible with Armageddon. Follow the Armageddon Expo Facebook, Twitter and Instagram for updates.
D1NZ – X-AIR – 29 & 30 July
Australasia's largest action sports festival will take place at Baypark. Thousands are expected to gather, with some of the biggest sporting legends from around the world set to compete. You do not want to miss this one.
X*AIR 2022 in the Arena is set to return alongside the Valvoline D1NZ National Drifting Championships Grand Finale in the Stadium. The Festival features Skate, BMX, scooter, and BLINDSPOTT in the stadium lounge for the after-party Saturday night.
Don't miss this exciting event with X-Air in the Arena at the same time as D1NZ is thrilling the crowds in the stadium.
Book a corporate box for the two-day event – watch the action in style. Make enquiries direct to event@bayvenues.co.nz for information on hospitality and availability.
Battle in the Bay – 6 August
Battle in the Bay 2022 Cheer Championships. Watch the amazing talents of some of the best Cheerleaders across the country as they come together to compete at Trustpower Arena. Cheerleading is one of the fastest-growing sports in New Zealand.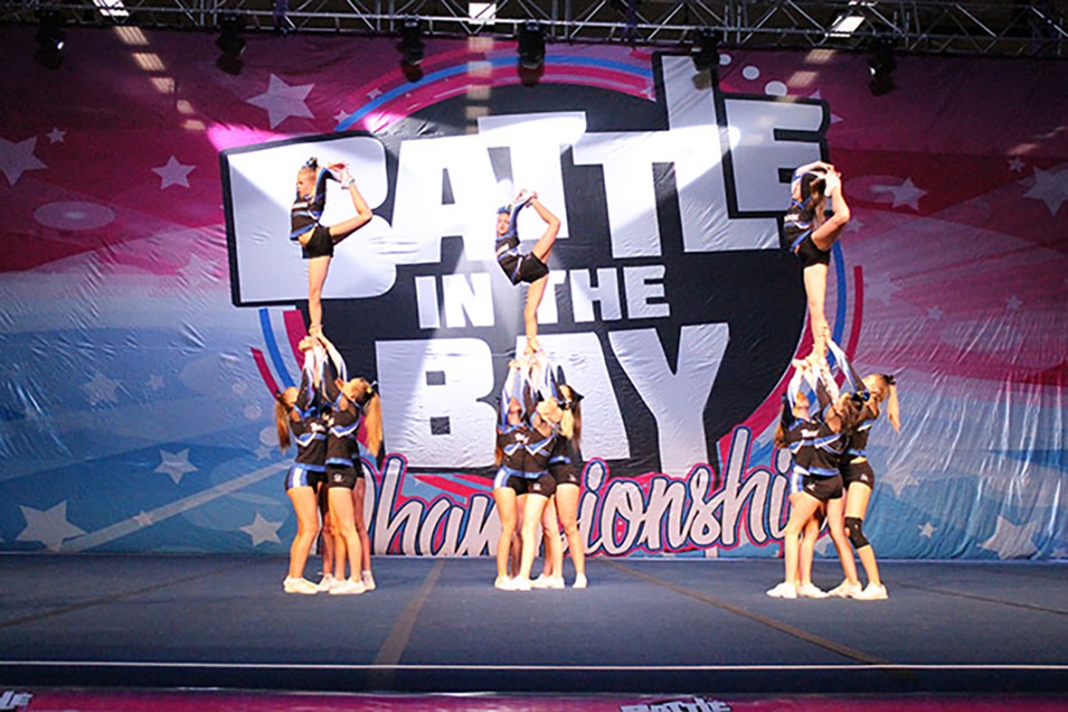 Tauranga Careers & Business Expo – 12 & 13 August
Thousands of students, job seekers and those looking to upskill or change career are expected to descend on Trustpower Arena for the Tauranga Careers & Business Expo in 2022. The annual Tauranga Canvas Careers Expo aims to give people the opportunity to explore their options. Hosted annually by Priority One and Tauranga Rotary, the free two-day expo features interactive displays and representatives from across New Zealand, ready to engage and help students and adults alike plan their career pathways.
The Tauranga Food Show – 27 & 28 August
The Seriously Good Food Show is now the Tauranga Food Show! Why? Because they are local, they are passionate about bringing New Zealand's best food to the Bay of Plenty, and they are getting a little less serious!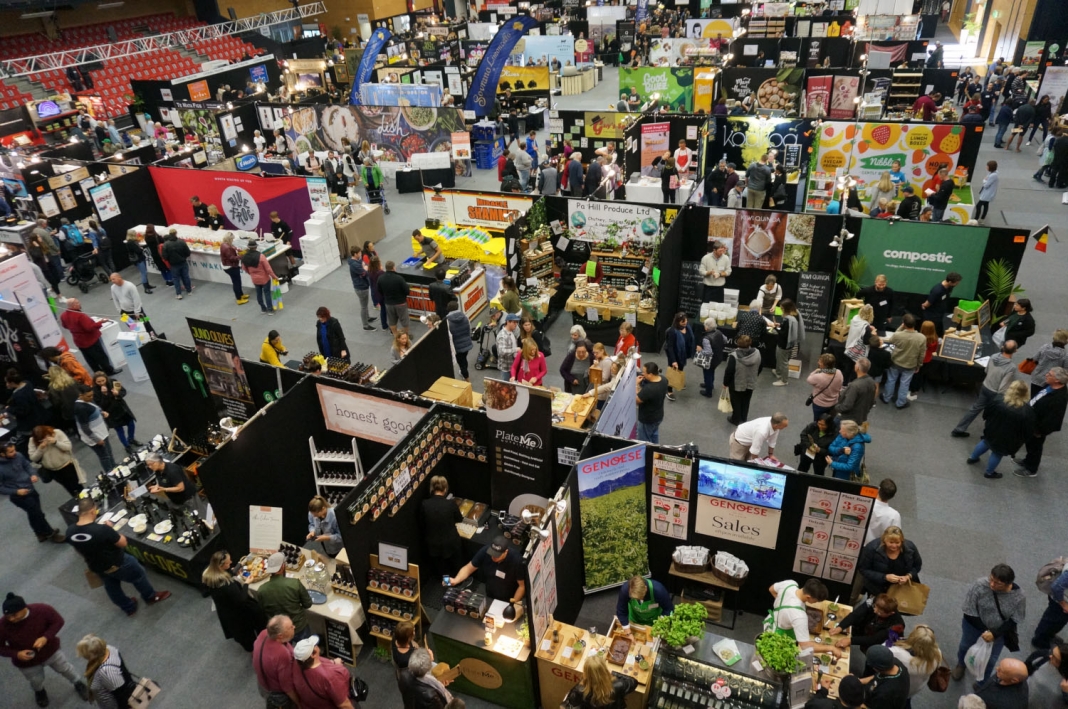 Explore everything from chocolate, cheese and chutney to tea, truffles and tabasco, with plenty for everyone including allergy friendly, vegan or vegetarian, gluten free and organic options. See cuisine come to live in the Live Cooking Kitchen featuring our favourite chefs from restaurants and cafes around the Bay and enjoy lunch with food truck flavours and street food delights. Enjoy the biggest foodie weekend in Tauranga on the 27–28 August at Trustpower Arena Baypark.
​Zespri Aims Games – 3–9 September
The Zespri AIMS Games is a strategic partnership between the four Western Bay Intermediate Schools, Sport Bay of Plenty and the Tauranga City Council.
The Zespri AIMS Games is a Tauranga City Council Legacy event. All individual and team sports are superbly organised to a very high standard.
Linked to various local sporting clubs, Regional and National Sporting Organisations to achieve this. The sporting championships give 11-13 year olds an opportunity to compete as an individual or in a team against their age group in 23 different sports. Each of the sports offered in 2022 will be hosted in superb facilities.
The Women's Lifestyle Expo – 17 & 18 September
The Women's Lifestyle Expo is a two-day event for women of all ages, and the only event of its kind happening in six regions in 2022 – Christchurch, Hamilton, Wellington, Palmerston North, Tauranga and New Plymouth.
Each event features 100 to 200 exhibitors showcasing everything from fashion and beauty to health and fitness, artisan products and crafts, gourmet food and beverages and much more!
The majority of expos feature interactive areas including a Nail Pamper Zone, Hair Styling Lounge, Beauty Pamper Lounge and Makeup Lounge. Plus, the popular Taste Zone, Artisan Craft Zone, Fashion Zone
and Goodie Bags available for purchase.
Baby Expo – 24 & 25 September
Discover all you need to know for you, your pregnancy or young child. Gain expert, up-to-date advice from our diverse range of exhibitors and experiment with products and services to find what best suits your needs.
A Complimentary Creche, Parents Room and Mothers Room are provided onsite to ensure you have everything you need to visit in comfort. A huge range of products and services will be on show, along with seminars, demos and workshops. Exclusive offers, activities and competitions are also provided – this expo is not to be missed!
NZ Bridge – 1-8 October
The 2022 National Congress is being held live in Mt Maunganui from 1st to 8th October 2022. The 36th New Zealand National Bridge Congress is the premier bridge event in their annual calendar. An estimated 700+ players with supporters will attend. The event is great for the city as the attendees will be out about with accommodation, hospitality, retails and leisure activities all benefiting by the event.
Demi Lee – 7 October
Demi Lee was first introduced to the South African Audience in 2014 when she reached the top seven on Season 10 of Idols. She went on to be the First winner of the television show "Die Kontrak". This is where her road to massive success in the music industry was paved.
Her latest album "Jy Ken My Naam", was released in late 2020 and has reached Golden status across South Africa. Demi Lee attracted the attention of "Die Kontrak" viewers with her and Monique Steyn's' interpretation of American Singer Cam's hit song DIANE. They received compliments on social media from the singer herself upon the release.
According to Demi Lee she has the greatest privilege in the world to share a stage with the love of her life, Barthlo and having Arnold Coleske as her mentor.
Come see Demi Lee Moore & Band Live in Concert Aotearoa!
HoopNation – 21-24 October
The HoopNation journey first started in 2011 at Baypark. The Classic has grown to become New Zealand's premier basketball event showcasing some of the nation's top basketball talent. Hosted annually every Labour Weekend in Tauranga, New Zealand. This year there will be 11 youth divisions and 5 adult divisions over 4 days.
Tauranga's Premier Venue
Trustpower Baypark is Tauranga's Premier Venue for conferences, meetings, entertainment, and exhibitions.
Offering a complete package in one convenient location that features state of the art meeting rooms, in-house catering, audio visual services, marketing/promotional services.
Related: Baypark is back in action