One of New Zealand's most recognised and trusted brands, Lockwood Homes, now in its 70th year, believes one of the secrets to its longevity has been its focus on local sourcing.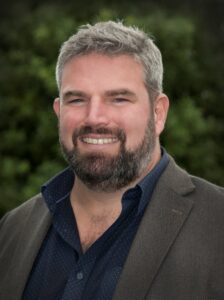 "In a world where many companies rely on global manufacturing chains to help produce their products, our capability to source our main manufacturing element – timber – has seen our business thrive," said managing director Andrew La Grouw.
La Grouw told Bay of Plenty Business News the company originally got underway in Wellington, but soon realised Rotorua was becoming the North Island's major timber town The nearby pine forest plantations and timber mills of Kaingaroa Forest were the key driver for Lockwood to establish manufacturing in Rotorua.
"Not only have we forged an enduring relationship with local suppliers, but the advantages of local sourcing have become even more relevant during these Covid times, allowing us to increase our manufacturing capacity to meet current demand."
A family business
La Grouw is a grandson of one of the two Dutch founders who set up the company in Rotorua in 1951. As one of New Zealand's most iconic innovative manufacturing success stories, family-owned Lockwood has proven to be as enduring as it is successful.
La Grouw acknowledged that a few decades there were a few issues with some residents regarding Lockwood Homes as somewhat "noisy" because of its innovative system for locking the components together.
"But performance has been steadily increasing over time," he said. "We sorted out the noise issue about 20 years ago. And we're constantly looking at how we can improve our system."
La Grouw said most of its product as manufactured in the factory to make it easy to get to residents' sites.
Humble beginnings, global presence
"From our humble beginnings, with our first home built as a fishing bach in Rotorua, to now having constructed more than 50,000 Lockwood homes and buildings around the world, we are extremely proud of our rich history," says Andrew.
"Today we have a team of more than 50 people at our head office in Rotorua where the components for our homes and buildings are still manufactured to exacting standard by our team of skilled craftsmen and women."
La Grouw said the company had supplied Lockwood homes to all corners of the globe.
"But I am most proud of all the Lockwood homes that have been built in New Zealand for kiwi families. High quality housing is important to family health and wellbeing, and I'm proud of our tradition of setting and maintaining our own quality standards. We are honoured to have shared the lives of all our employees, some of which have been with us for more than 35 years."
He said the company was proud to say that the average length of time our staff members stay with was 11.5 years, compared with the national average of just four years.
Lockwood has been voted New Zealand's Most Trusted Building Brand in 2013, 2014 and 2016 and runner up in 2015, 2018, 2019, 2020 and 2021.