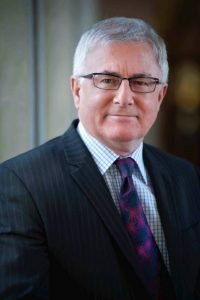 – By TIM GROSER
The Hon. Tim Groser is the founder of Groser & Associates. He was New Zealand's Trade Minister for seven years. Prior to going into politics in 2005, he had been NZ WTO Ambassador and NZ Chief Negotiator in a number of international trade negotiations. He mostly recently served a term as NZ Ambassador to the US and Special Envoy to the Pacific Alliance.
---
[dropcap]T[/dropcap]rying to chart an economic path out of this global pandemic is, in the old phrase – "like throwing darts". It depends critically on what assumptions one makes about the duration and depth of the public health crisis.
I have in mind, in particular, the non-trivial possibility of a serious "second wave" of the virus hitting the US and the other major economies later this year, before the cavalry (a vaccine) arrives out of global laboratories. A resurgence would really tip things economically over the cliff.
It will therefore be the future pathway of the pandemic, not economic policy, which will determine whether we are going through a brutal short collapse of large parts of the global economy, with a recovery in 2021. Or whether we are facing something much, much worse. If it is the latter, old political nightmares – long forgotten in the expansion of the world economy over the last 70 years – may return.
But we cannot just wait passively to let events wash over us. We need to have a working hypothesis of how we proceed economically – as long as we balance this with sufficient humility to adjust it, perhaps radically, if events make nonsense of our working hypothesis.
My assumptions
Most advanced economies will achieve greater and greater incremental success in suppressing the pandemic. Some (Australia, NZ, Taiwan) may be stand-outs in suppressing the pandemic. Others will have to endure further brutal death rates amongst vulnerable cohorts of their populations. This assumption reflects the headline conclusion of a recent authoritative paper by a team of British medical scientists and modellers – "epidemic suppression is the only viable strategy at the current time".
But it remains deeply problematic whether large parts of the developing world will succeed in suppressing the pandemic. Most of them, large and small, have neither the public health infrastructure nor the economic resources to respond as have the major developed countries and China. I do not rule out terrible human suffering in some developing countries as we see what this wonderful antiseptic word "herd immunity" actually implies in practice.
At best, the global economic recovery will be a long haul from here. A quick "V-shaped" recovery is, in my view, a fantasy propagated by Wall St millennials. Over the past three weeks, the S&P500 has staged a staggering 24 percent recovery (technically a bull market) from the lows of early March as 26 million Americans have filed for unemployment payments. Duh?
The unprecedented display of fiscal and monetary firepower around the world will stabilise to a certain degree consumer expenditure in the major economies and prevent wholesale corporate slaughter. There will be no slow and steady recovery over the next few years if this assumption proves wrong and massive parts of their private sector economies collapse. I will not even begin to think about the longer-term economic question of the implications of the massive expansion of global debt and who is going to pay for that. We in Australia and NZ are not going to escape this, but at least we started from a far sounder debt:GDP ratio than the major OECD economies.
A significant hit
One way or another, we are going to take a significant hit on trade. Yes, in terms of the public health issues, we have the inestimable benefit of the world's largest moat and we have pulled up the drawbridge. Yet that will not stop the waves of a global recession and the associated massive downturn in global trade washing up violently on our shores.
It is certain that we will see our export earnings dive in the next two-to-three months. That will be the inevitable consequence of supply side shocks (people unable to go back to work), massive disruption to logistics such as air and sea freight. My focus here is on the medium- and longer-term implications for our export economy.
The IMF and the WTO are competing with each other with dramatic estimates of the extent of the downturn in global trade flows. Whatever the magnitude of the hit turns out to be, it is going to be negative. No matter what our relative advantages are (and I am one of those who think we have many), we cannot escape the impact of a deep global recession or depression.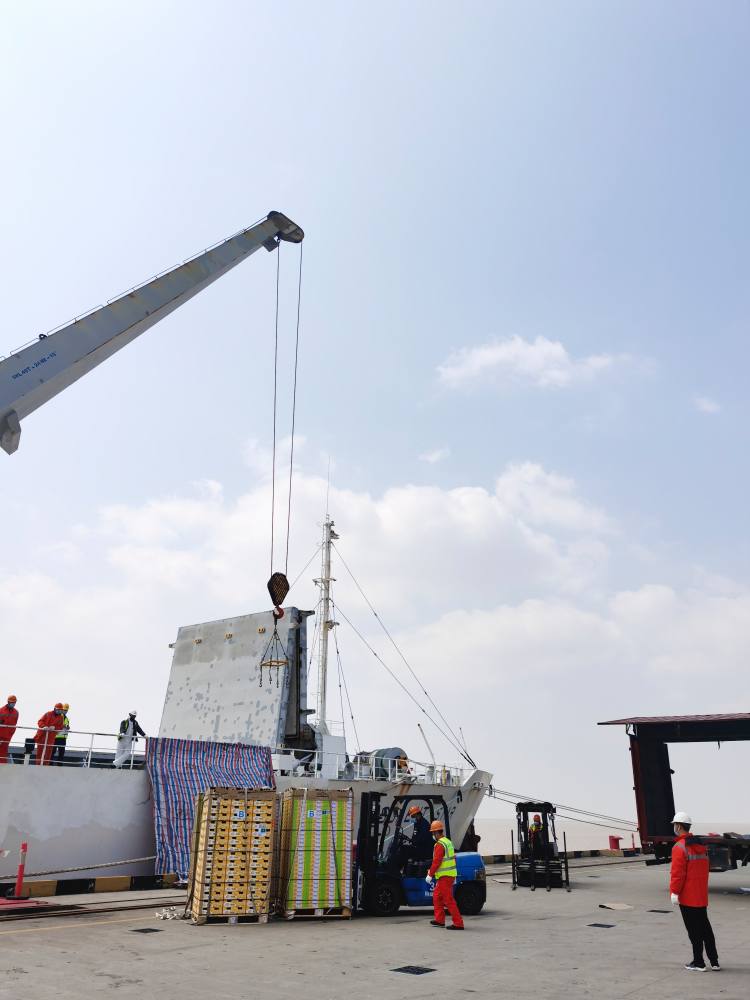 The key issue will be the extent and duration of the downturn in aggregate demand in our major trading partners and the impact this will have on volumes and prices of our main exports to them.
Our top six markets for exports of goods and services are (in order) – China, Australia, the EU, the US, Japan and Korea.
Together they accounted in 2019 for some $60 billion of exports out of our total of $86 billion. Several of them have, to put it diplomatically, "distinctive" political reactions to COVID-19, but each of them has the resources and technical sophistication to climb out of the hole.
One very simple, high level conclusion is that the countries I am most worried about in terms of the human public health dimension (ie developing countries with few resources) do not therefore figure large in our international trade profile.
But it would be the height of naivety to believe this deals with our trade problem.
With the intriguing – I think real – possibility of a "trans-Tasman bubble" emerging from the (relatively) far superior data in our two countries, which may allow Australian tourists to arrive here, our services exports (largely tourism and education) will obviously take a terrible hit – particularly tourism.
With respect to education, it's not inconceivable that we could in time develop quarantine protocols for students arriving for residential courses. In the minds of the students and their parents, the "safe haven" brand of New Zealand might well offset partially the gross inconvenience of two weeks' quarantine.
Food exports are far more important. They account for 60-65 percent of our goods exports, depending on what definition is used. I suspect the volumes will hold up well – in the hierarchy of human needs outside times of war when guns become more important than butter, nothing tops food as an essential item of consumption. Prices are quite another matter.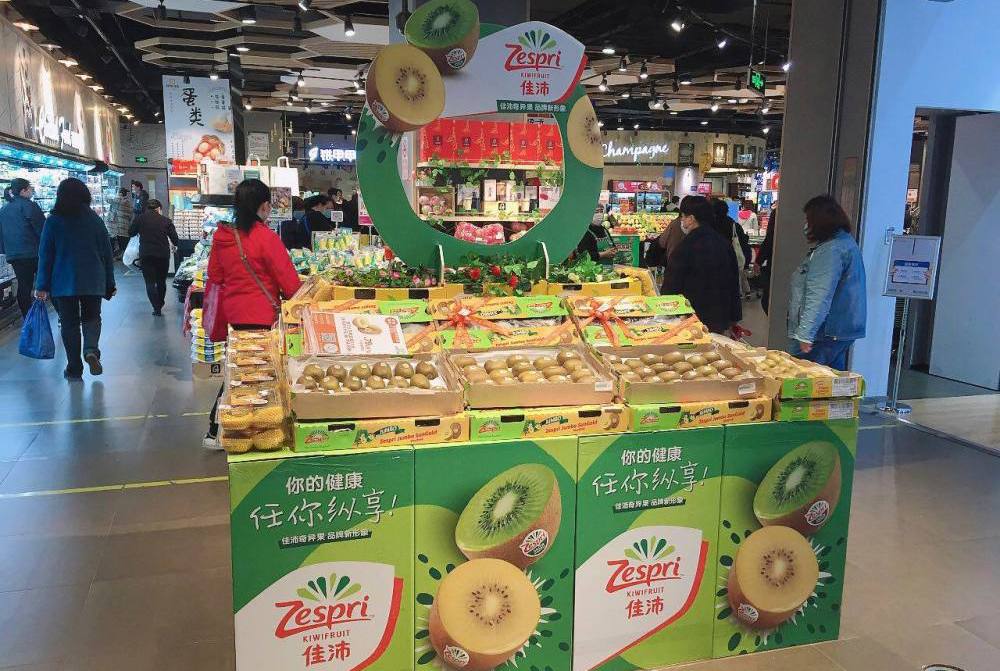 In 2007 international food prices went through the roof – there were food riots in many countries and export controls on rice and other commodities. That came to a shuddering halt in 2008/9 with the Global Financial Crisis. Recessions kill commodity prices – look at the bloodbath taking place now in global oil markets. I cannot see how, in time, the massive downturn in the global economy being forecast by the IMF and others will not impact negatively on our export prices.
FTA jewels in the crown
On the more positive side, we have FTAs in place with China (and separate complementary FTA agreements with Hong Kong and Taiwan – not in the top six NZ export markets, but very significant in their own right), an FTA with Korea, and an FTA with Japan via CPTPP and an FTA with Australia (CER).
I thought finally we had nailed it with the US – but that was before President Trump pulled out of the TPP, which was then successfully reconfigured by the other TPP countries into CPTPP. In the current circumstances, these are jewels in the NZ Crown.
I was very pleased the coalition Government appears to have ignored political suggestions that we impose export taxes/export restrictions on our $5 billion log exports.
Quite apart from the utter perversity of deliberately putting barriers to our exports at a time when we need every export dollar we can get, it would have sent a terrible message to China, our most important export market, about New Zealand's dependability and commitment to the FTA.
It is not a technical matter of what the legal provisions are – it is the political signal that matters.
Longer term we should of course be deeply concerned about the possibility of the world generally turning towards protectionism. This is not the place to explore that massively important geo-strategic question.
My view is that this is not "the end of globalisation", but most certainly the balance will shift away from the era of hyper-globalisation to a more conservative view of the balance between '"efficiency" and "resilience".
This will not destroy global supply chains, but it will certainly re-shape them. How far and how deeply depends on the depth of the global recession and the political consequences that flow from that.
Past lessons not forgotten
I think it is far too pessimistic to believe the world has completely forgotten the lessons of the last Global Depression, when the Hoot Smalley unilateral tariff hike of 1930 led to a series of retaliatory protectionist measures and, in the era of fixed exchange rates, "beggar-thy-neighbour" competitive exchange rate devaluations. This greatly deepened the misery of the Depression.
There is today a clear and unpleasant whiff of that cordite in the international air (and that was apparent before we had heard of COVID-19) so we cannot take it for granted that rationality will prevail. As Mark Twain observed, history does not repeat itself, but it does rhyme.
Again, I was pleased that a significant group of WTO Members including the EU, Canada, Australia and others joined a New Zealand/Singapore initiative designed to commit each Government to keep global supply chains open during this most difficult period.
Behind this, we are rediscovering what I think privately most of us believed: although we are a much more ethnically diverse country than we were 50 years ago, we are a remarkably cohesive country with excellent institutions, a distinctly non-toxic political culture by any relative standards, and a great deal of self-discipline (the occasional idiots aside) amongst our diverse citizenry.
I have been impressed, but not surprised, by the reaction of New Zealanders to this major crisis.
As I have said to many people, if I could, in this crisis, magically tele-transport myself to any country in the world, which country would I choose? I would stay right here in Aotearoa.
1 – Imperial College COVID-19 Response Team – 'Impact of non-pharmaceutical interventions (NPIs) to reduce COVID-19 mortality and healthcare demand'.