Anything made from fossil fuels today can be made from trees tomorrow. Plastics and fuel for cars, planes and power stations can all be made using wood from sustainably grown trees. So when the world gathered at COP26 in Glasgow and agreed to take action on coal power and fossil fuels for the first time ever, innovations developed at Scion became even more important in creating our low-carbon future.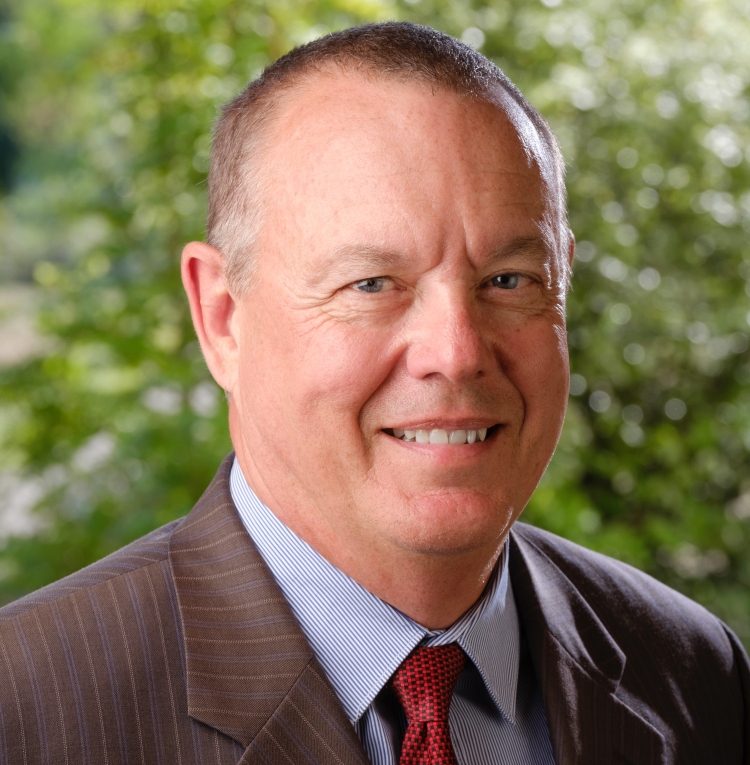 Scion chief executive Dr Julian Elder said forestry is a key part of climate change action and the transition to a low-carbon, biobased economy.
"We are helping make this transformation through our purpose-driven research and our partnerships with industry, Māori and the regions.
"We are based in Rotorua which is the heartland of forestry. This helps build relationships with many who share our vision, which we describe as prosperity from trees, mai i te ngahere oranga."
Dr Elder said that Scion is working in three impact areas: focusing on growing healthy and resilient forests, creating high-value timber products, and developing biobased products to replace materials derived from fossil-fuel carbon. Scion works to incorporate a Te Ao Māori perspective across every element.
New ways of establishing indigenous forests
New Zealand needs to plant more indigenous forest and Scion has been working on ways of growing seedlings faster and for less cost.
Elder said Scion's work has significantly increased the growth and survival of indigenous tree seedlings, which is crucial to grow new forests.
"Our innovations can significantly reduce the cost of establishing indigenous forests which will help New Zealand meet its goals for a carbon-neutral future."
Forestry tools developed to address climate changes
Scion has deep experience in plantation forestry with radiata pine. Over the last 50 years, Scion's work at Puruki Experimental Forest near Taupo has underpinned New Zealand's plantation forestry, resulting in tools that help forest managers predict forest growth, carbon uptake, and nutrient use.
This significantly increases forest productivity and insights into forest nutrient balance for sustainable farm and forest businesses that protect the environment.
"The data and models from Puruki Forest underpin almost every management decision modern forestry companies make today," said Elder.
"These insights will help forest growers adapt to the challenges of a changing climate."
Forests are a renewable resource at the heart of a circular bioeconomy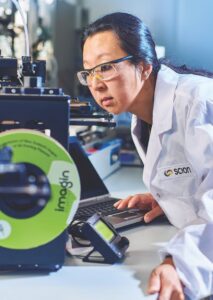 Elder is passionate about ensuring that instead of "take, make, waste", companies think about how a product will be used across its life cycle.
Scion is among the global leaders in this circular bioeconomy approach, from growing renewable resources, through to new materials, energy and new manufacturing methods.
"The circular bioeconomy could add $30 billion to New Zealand's GDP. Scion's Strategy 2030 is centred around driving the innovation needed to realise this opportunity and to help New Zealand and the world meet its climate change targets," Elder said.
Pitching a National Bioproduct Innovation and Pilot Centre
To help deliver this, Scion sees the need for a National Bioproduct Innovation and Pilot Facility centred in Rotorua to show that lab-based innovations can work at the commercial scale needed to drive the transition to a low-carbon future.
Some of these innovations include techniques to:
Close the loop on construction waste by extracting preservatives from demolition timber;
Develop biodegradeable bioplastics made from trees;
Solid and liquid biofuels – working on sustainable aviation and marine biofuel;
New low-carbon packaging solutions.
"A domestic biopilot facility would help bridge the gap between science and commercial operation," explains Elder.
"This is vital to unlocking the innovation needed to meet our country's goal to be carbon zero by 2050," he said.
The role of wood in construction
Scion's innovation hub, Te Whare Nui o Tuteata opened in March this year and is an award-winning showcase for engineered timber products and building techniques. Its bold and innovative structural form is built to meet expectations for sustainability and environmental performance.
"Wooden buildings like this are an enjoyable working environment, can be designed to result in low damage from earthquakes, are highly fire resistant, and store carbon for the life of the building," Dr Elder said.
"New Zealand's radiata pine forests can regrow the amount of timber used in Te Whare Nui o Tuteata, in just 35 minutes. That's amazing."
It's a beautiful building too – it has just won the World Architecture Festival Award for Higher Education and Research buildings.
The ground floor is open to the public and includes an experience centre which visitors are welcome to come and check out, while also enjoying a coffee at Eastwood café.
Read more: Scion outlines long-term forestry strategy