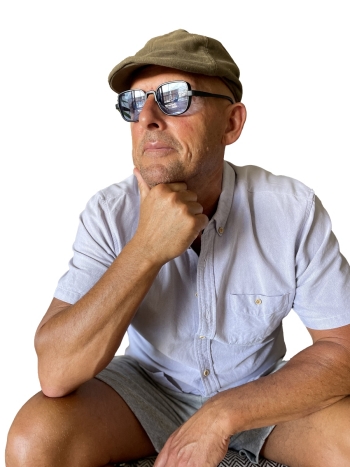 As it is anywhere, business success in the Bay of Plenty isn't just about having the fastest machine, the biggest building or the coolest social media posts – success is often down to the great people behind a business; not just the managing director, or the high-flying CEO, but the individuals in all parts of an organisation who make things happen and ensure every customer experience is a great one.
Year Book 2022 was hugely successful, last year featuring a record number of businesses.
But a message came back to us loud and clear from Year Book readers: 'We love hearing about the best businesses in the Bay, but we'd really like to hear more about their people; their back-stories and their philosophies. We'd like to know more about where they come from and what motivates them.'
We listened, and so the idea for '100 People' was born. As publisher, I immediately became anxious: "Will we be able to find 100 suitable people to profile?"
Thankfully, the answer came quickly, and the question soon changed from, "Can we find 100 people?" to, "Who will we have to leave off the 100 list?"
The result is this magazine and e-zine – 100 PEOPLE BEHIND BAY BUSINESS – 100 individuals across 27 industries.
Where to begin?
Our team sat down over a coffee in a local café a couple of month's ago and agreed we wanted to begin the first issue of '100 People' by profiling some well-known Bay of Plenty 'people' – not just 'businesspeople' – but individuals who whakapapa to the Bay of Plenty and who have excelled in their chosen fields.
We selected three individuals with specific connections to Tauranga, Rotorua and Whakatane, male and female, each at very different stages in their careers and each with incredible credentials across a range of disciplines, from sport and entertainment to business and politics.
Anything but ordinary
Hailing from Ōhope Beach , Dame Lisa Carrington, New Zealand's most prolific winner of Olympic gold needs little introduction (see page 6). Dame Lisa has provided New Zealanders of all ages with a sense of pride: she is a great Kiwi icon who has inspired every one of us.
One of Tauranga's most influential (and controversial) firebrand businesspeople of the last 40 years, Bob Clarkson CNZM was never one to shy from a challenge. Although Bob may be less well-known to younger readers, his contribution to the development of modern Tauranga cannot be overstated – monumental (see page 4).
And finally, born in Rotorua, Hollywood superstar Temuera Morrison (see page 5) – few people can claim to have had more influence on New Zealand's popular television culture than the man whose character provoked those famous words, "You're not in Guatemala now Doctor Ropata."
100 percent 100 People
For the doubters amongst you, yes, there are definitely 100 individuals featured in this issue … you're welcome to count them. Although the 'class of 2023' is ALL class, we know there are easily another 100 waiting in the wings … but let's not be side-tracked by 100 People 2024 just yet!
Enjoy the read.
Alan Neben, Publisher