Business travel is back, with the volume of travellers roaming in New Zealand finally back to pre-lockdown levels, according to 2degrees.
"In August we recorded almost 100,000 overseas devices roaming in New Zealand – that's very similar to the peaks we saw in 2019," says 2degrees Chief Business Officer Andrew Fairgray.
Fairgray also notes that more Kiwis are back travelling – with data showing Australia to be the most popular destination. He says much has changed in the roaming space since 2020 as well, and that two things for business travellers to look for are eSIM capabilities and special roaming rates.
eSIMs enable services on modern phones and devices without the need for a physical SIM card.
"The real benefit to users is that they can have two SIMs active on a single phone. This is ideal for those who currently juggle a work and personal mobile, want to use a local SIM while roaming overseas, or have a backup services on their phone. Now they can use a single phone and virtually switch between SIMs," Fairgray says.
2degrees has made using your NZ mobile plan while roaming in Australia free on all business mobile plans and you can also use your plan for $8 a day while roaming in over 100 popular destinations.
Fairgray says free roaming to New Zealand's biggest trading partner 'just makes sense'.
"For too long, business travel has come with an additional hassle relating to phones and connectivity. It hasn't been a question of people not being able to afford roaming charges, it's more a case of feeling like you're being ripped off.
"The fact is, when you don't have to worry about your phone bill, you're going to use it more. It is about convenience and accessibility. And of course, better communications with no hesitation," Fairgray adds.
2degrees launched free roaming in late 2019. "We pretty much launched at the worse possible time for business travel. But, it was a great idea then, and is a great idea now."
The 2degrees solution is simple: it covers the cost as a way of helping people working in Australia.
"Ultimately as a company 2degrees covers the roaming costs, and we are happy to. We have a company purpose to 'Fight for Fair', and enabling Kiwi businesses to grow and thrive really fits the bill. We are here to increase competition and challenge, and we believe doing so positively impacts 'NZ Inc'."
As a maturing challenger brand, Fairgray says 2degrees today has come a long way from its humble beginnings as the country's 3rd mobile operator back in 2009.
"The deck is stacked against late entrants, but 2degrees has established itself as a contender not only by making investments in network capacity and capability, but also consistently fighting for the rights of the consumer.
"When you have a monopoly or a duopoly, prices stay stubbornly high while innovation falls on the backburner. We've upended the market, making communication more affordable and more accessible. And that includes when you're in Australia."
He says NZ Inc can enjoy confidence in 2degrees, too. Today, the telecoms operator's 'vital statistics' reveal a company that has delivered impressive growth.
With revenues of $1.2 billion, 345,000 fixed and 1.5 million mobile customers, a mobile network of 1800 sites covering 98.5% of where Kiwis live and work and 4,600 kilometres of fibre in the ground, 2degrees has the scale to serve business and consumer
customers wherever they are locally.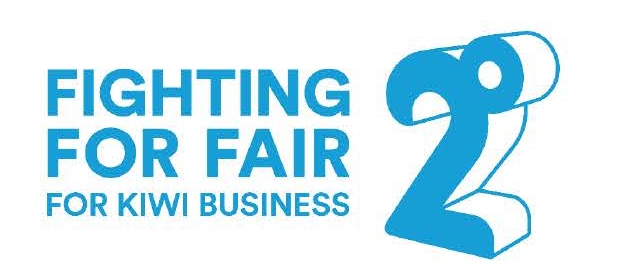 "And with roaming on Australian 4G networks including Optus and Telstra, 2degrees works just as well for you on the other side of the Tasman, too."
Related: By the Bay for the Bay: How 2degrees gets local for business