The agreement reached when Conor Quinn, Managing Director of Papamoa based business development consultancy BizStar International, and Alexander Born, Managing Director of the Born Alderman Group (BAG), based in Moscow, Russia, was to aim at targeting the biggest brands in the world.
Quinn is a Papamoa-based entrepreneur, resident in Tauranga for more than 15 years. He is managing director of BizStar International, APAC Business Development Director for Born Alderman Group, and former chair of the Board for the Tauranga Chamber of Commerce.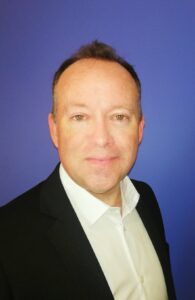 They completed their first partnership video call in March 2020. As of November 2021, BAG conducts business development for 15 global brands outside their core local and domestic markets. These include Tesla, Netac, FERM power tools, Konix, Lenovo and Baykron.
For Tesla, named after the prolific 20th Century inventor Nikola Tesla, BAG now manages the business development function spanning three continents.
In the Asian Pacific (APAC) Region, discussions are ongoing with several collaborative partners and national retailers to reach agreements for New Zealand retail distribution and sale of Tesla Future Batteries, FERM Power Tools, Netac computer storage solutions and Konix gaming accessories.
 

The entry of Tesla batteries into New Zealand will give consumers greater choice in the retail battery market."
Covid-19 challenges
As BAG's APAC business development director, Quinn leads these negotiations, a challenging endeavour given the most recent Covid restrictions.
However, there are no restrictions on Quinn's ambition for local business exporters. With a trusted base to work from in Moscow, and the associated resource, he has also been in talks with high profile Bay of Plenty and national exporters that already have a footprint in Russia about large-scale market expansion of their products.
There have also been discussions with a number of organisations about new product entry into a region with the highest per capita of millionaires in the world.
Due to BAG's extensive regional business connections and infrastructure, expansion into Eastern Europe, CIS and Baltic States has also been proposed.
With Quinn set to travel to Moscow in February 2022, to assist in the establishment of two significant business development programmes across Western Russia, the opportunity exists now for Bay of Plenty businesses to explore the feasibility of product market entry and/or expansion in a place where New Zealand's reputation for clean, green and ethical business practices is a distinct competitive advantage.
The company says that ongoing liaison with the New Zealand Embassy in Moscow and NZTE (New Zealand Trade and Enterprise) regional experts will ensure full exploration of all funding support channels for New Zealand businesses that embrace the risk.
Despite the impact of the delta variant in Russia at present, it is expected that everything will be "business as usual" by March 2022, the company says.