After lockdown Trustpower Baypark kicked back into life with a number of events occurring before we entered Level 2 again. A few successful large events were held between July/August before Level 2 restricted mass gatherings to 100.
Previous lockdown measures were implemented immediately, such as increased hygiene, contract tracing and physical distancing measures. While this presents challenges, Trustpower Baypark is staying positive and looking ahead.
Our clients continue to remain positive and where possible are postponing to new dates rather than cancelling their events. Regular communication is maintained to ensure action is taken quickly when required.
Looking ahead to spring – there are a number of upcoming events in September/October that should not be missed.
Planning your wedding is a beautiful, fun experience so come along to The Bay of Plenty Wedding Show on Sunday 13 September and be inspired.  You'll see loads of gorgeous ideas, on-trend inspiration and competitions to enter.
Everything to get your creative juices flowing.
You'll meet amazing wedding vendors who can help you plan the most special day of your life. So take the time to browse and speak to them, as they have a wealth of experience on offer.
Soak up the atmosphere, take a break at the cafe, then check out the beautiful wedding gowns, bridesmaid gowns and menswear coming down the runway at 2.00pm. See you there.
Enjoy a night out at this year's Tauranga Gala Dinner accompanied by special guest – legendary Dan Carter. With incredible entertainment, a spectacular menu, charity auction and exclusive insights with Dan Carter, Friday, 25 September is a much-needed celebration not to be missed.
The promoter has offered a 10 percent discount to any return bookings this year. Come along for a special night out with one of NZ's most successful athletes.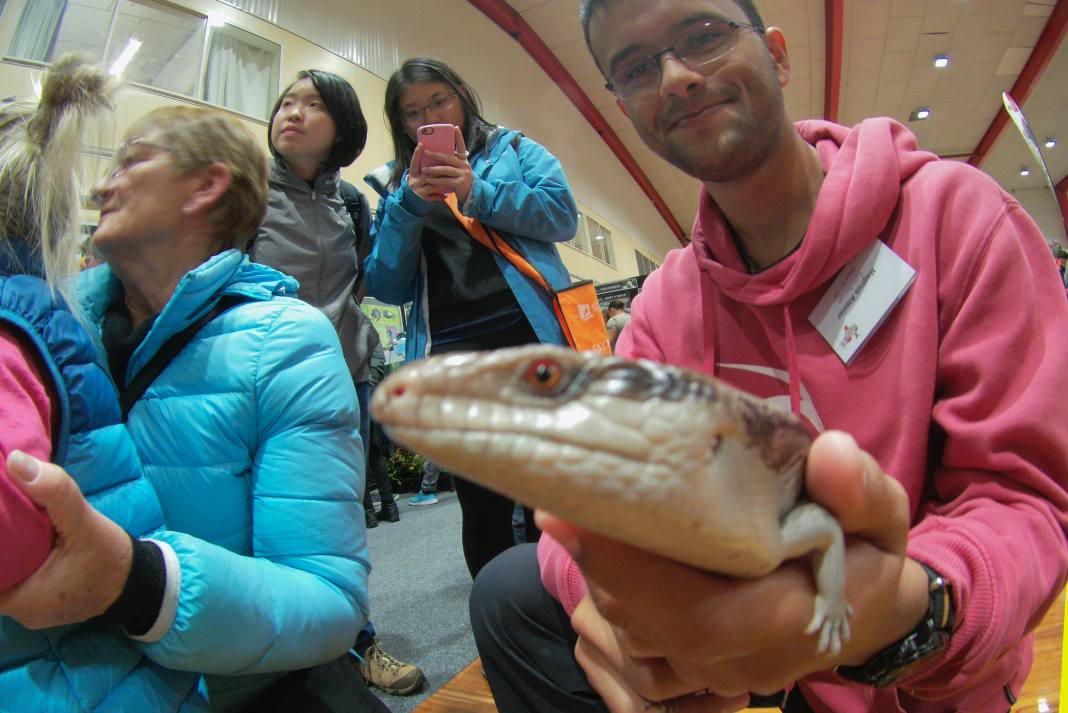 The exhibition of the latest pet products, services, and entertainment for all those who love pets and animals returns and is growing more each year. The Pet & Animal Expo will be on Saturday 3 & Sunday 4 October – there is plenty to keep all pet lovers satisfied. Hundreds of the latest pet products and services will be displayed to help owners give their pets the best care available.
All creatures great and small…dogs, cats, birds, fish, reptiles, Guinea Pigs and more…all under one roof. This expo is a celebration of pets and animals and the positive role they play in society.
Devilskin have postponed their tour due to Covid-19 restrictions and are excited to be landing in Mount Maunganui on Saturday 3 October to support their chart-topping new album Red.
"We can't wait to get amongst our good friends and celebrate Red, the music and the messages on this album are real and especially poignant. We are extremely proud of these songs and the whole package of the album, but make no bones about it, this tour will be a party," says bassist Paul Martins.
"Everyone's lives have been affected by Covid-19 to some degree, if anything, it's made us appreciate our freedom and the simple joys of being with our friends to celebrate good times and good music. Let's do that. I think we all need a party don't we?
Grab your girlfriends, mum or daughters for the ultimate girls' day out at the Women's Lifestyle Expo on Saturday 10 & Sunday 11 October!
Join us at one of Tauranga's largest indoor events – with over 140 companies featuring fashion and beauty, health and fitness, artisan goods and homewares, gourmet food and beverages and much more!
Tickets are just $10 at the door, or get a 2-for-1 deal on GrabOne in the lead-up to the show! Kids under 12 are free.
Returning for its huge 21st show on Friday 16, Saturday 17 & Sunday 18 October, the Tauranga Home Show is spread across both halls of Trustpower Arena Baypark along with beautiful outdoor displays.
Browse, compare and draw inspiration from a range of over 250 exhibitors, from top of the line to budget conscious. Take advantage of exclusive show specials and giveaways you won't find anywhere else, all under one roof.
Bringing together regional and national businesses, the Tauranga Home Show encourages you to buy local and support local from established Kiwi brands to small family ventures. Meet your suppliers face to face and learn more about their products and services, the people behind them and how they can help you.
Premier venue
Trustpower Baypark is Tauranga's Premier Venue for conferences, meetings, entertainment and exhibitions.
Offering a complete package in one convenient location that features state of the art meeting rooms, in-house catering, audio visual services, professional conference organiser (PCO) and marketing/promotional services. Meet at Baypark for your next event.
Virtual meetings
"Bring your events online" with our Virtual Meetings. The range of onsite and offsite services include: Remote Presentation, Video Conferencing, Web Streaming and Streamed Hybrid Conferences.
The Virtual Meeting services also includes purpose-built studios to 'broadcast standard' offering competitive packages to enable you to continue to stay connected to your audience. Ask about our competitive packages today.
For more information on any events, enquiries for Trustpower Baypark venues, BayStation activities or service on/off site from BayCatering, BayAudioVisual visit
www.trustpowerbaypark.co.nz, email events@bayvenues.co.nz or call 07 577 8560.