As the temperature heats up for Spring, so does the excitement surrounding events at Trustpower Baypark.
Dr Libby Weaver (PhD) is coming to Tauranga on 24 September and will be speaking on "Getting to the heart of stress". She is one of Australasia's leading nutritional biochemists, an author, a speaker and founder of the plant-based supplement range, Bio Blends.
Armed with an abundance of knowledge, scientific research and a true desire to help people regain their energy and vitality, Dr Libby empowers and inspires people to take charge of their health and happiness through her books, live events and nutritional support range.
The 2019 Tarnished Frocks and Divas show – Xanthia – will exude an otherworldly presence in an intimate style 25 – 28 September.
Remembering the past, but looking to the future, the audience and cast alike can expect to be transformed through the Tarnished Divas' world and culture, which celebrates the essence of women's individuality, uniqueness and creativity.
The storyline follows the transformation of relatable characters through their emotions, their creative growth, their passion and joy, seeing them gain the power within and become larger than life.
A visual extravaganza and dramatically breathtaking feast for the eyes that is quite simply out of this world – and all performed by talented women over 40.
Saturday, 5 October from 10am – 3pm House of Travel presents the Bay's Biggest Ever Travel Bazaar.
Airlines, Destinations, Coach Touring companies, Cruise lines, and all things travel come together to give you the widest range of travel inspiration all in one place.
Come and meet the people behind the brochures, and discuss in depth your ideas for travel in 2020 or beyond.
With many exclusive discounts available only to those who attend this Travel Bazaar, it's an exciting event to fill you with inspiration, and offering the very best advice for your next journey.
By Popular Demand NZ Medium Kelvin Cruickshank is coming on Saturday 5 October. Passing on messages from people who have died and are in spirit is what Kelvin was put on earth to do.
However, since the incredible success of Sensing Murder there's been such a great demand from people wanting private readings that is just not physically possible for him to do them anymore.
The best way for Kelvin to be able to put people in touch with the loved ones they've lost is through his live shows, Kelvin Cruickshank Live.
When you come to his live shows, please come with an open heart and an open mind.
Rocking on
The ROCK proudly present Onward – A Decade of Devilskin on 18 October.
From humble beginnings in the Waikato to gracing some of the biggest stages all over the world, Devilskin is thrilled to celebrate the group's tenth birthday milestone with a comprehensive New Zealand  tour.
Kiwi band Like A Storm will be special guests, alongside opening act Black Smoke Trigger from Napier.
Devilskin have garnered a formidable reputation and a solid fan base worldwide from their incessant touring.
A swathe of brilliant live reviews from Norway to Australia is testament to the groundswell of support for this hard-working act.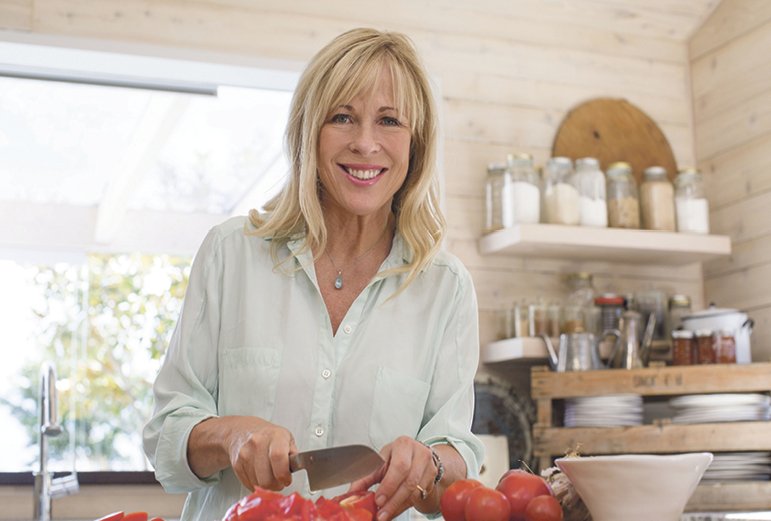 BOP Home Show – The Spring Home Show is now the Bay of Plenty Home Show.
The renamed Bay of Plenty Home Show returns to Trustpower Arena Baypark on the 18th, 19th and 20th of October 2019, celebrating 10 years of building dreams in the Bay.
The huge 10th anniversary show will be bigger and more inspirational than ever before.
Browse, compare and draw inspiration from more than  200 exhibitors, from top of the line to budget conscious.
Take advantage of exclusive show specials and giveaways that you won't find anywhere else.
Gather the whole family for a fun day out, including entertainment for children, huge door prizes, places to grab lunch, and plenty more.
Not just a show – a celebration of living in the Bay of Plenty. Save time, save money and find exactly what you need at the Bay of Plenty Home Show.
Kids for Kids are really excited to be bringing you a new show jam-packed with 100 percent Kiwi-loved songs, fronted by iconic Kiwi entertainer Jackie Clarke and musician Nathan King on 24 October.
This year's Kids for Kids is all about celebrating Aotearoa's Big Aroha, seeing young people come together to celebrate some of the best of Kiwi music and participate in a mass choir performance.
In 18 shows around the nation, nearly 10,000 young New Zealanders have a chance to take to the stage and use their voice for good.
The Kids for Kids concert series is celebrating its 25th year and through the power of music and community has brought more than 290,000 children together.
HoopNation is NZ's premier basketball event each Labour Weekend. Attracting the hottest teams and players for NZ, it's a must for players and fans.
The artistry, the athleticism, the challenge, the drama of what unfolds, the sportsmanship, celebrating victory in humility and defeat with grace is why we love the game and the people who play.
It is the players that make HoopNation the great spectacle that it is for players and fans alike.
Whether players play for the exhilaration of competing against the best, or for players who play for the social aspects of balling with friends over a jam-packed weekend, HoopNation has everything players need and what fans just love.
For more information on any events, inquiries for Baypark venues, BayStation activities or service on/off site from BayCatering, BayAudioVisual visit www.trustpowerbaypark.co.nz, email events@bayvenues.co.nz or call 07 577 8560.