A fledging Tauranga-based distillery has made global waves after taking out a double gold award for their dry gin at the 2023 San Francisco World Spirits Competition.
Clarity Distillery Company co-founders George White and Stephanie Downer only launched their first line of spirits in March, making a splash in the New Zealand market and entering the competition just three weeks later.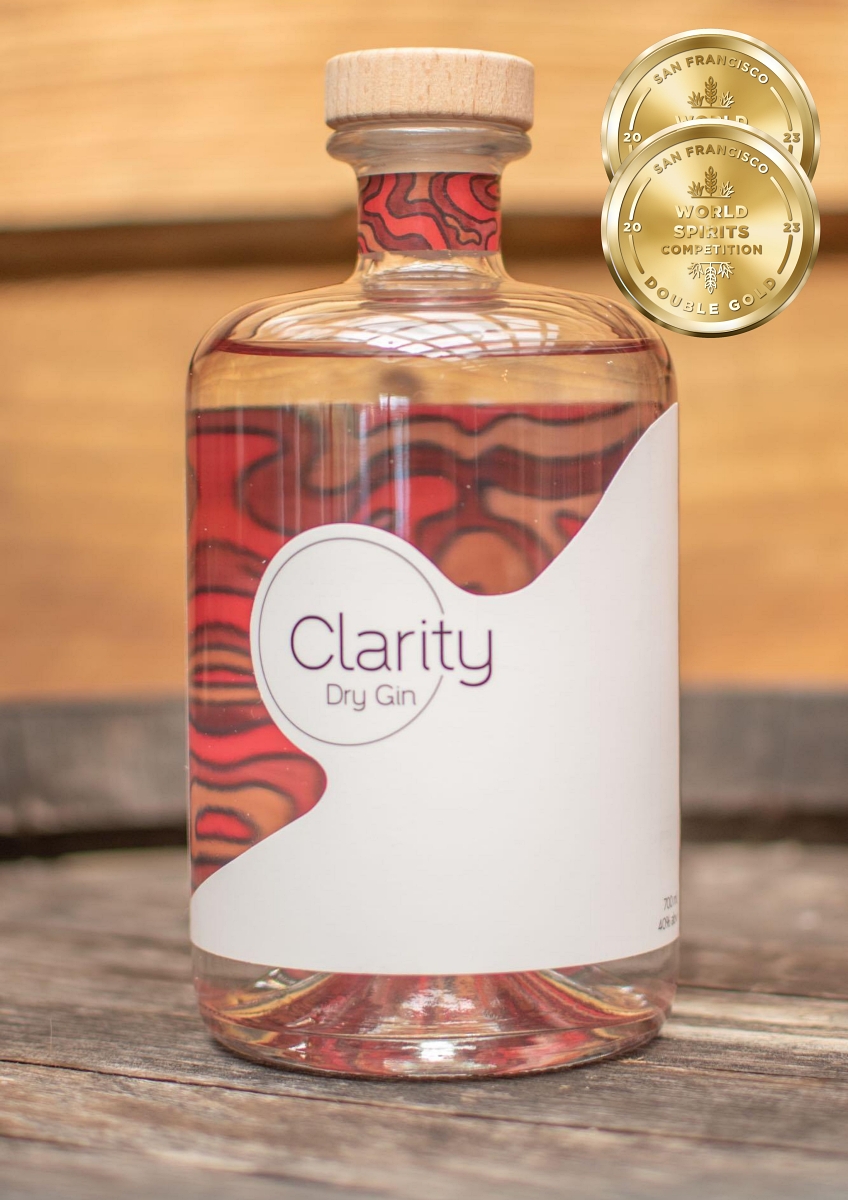 The double gold designation announced in late April, is awarded to the few entries that receive gold medal ratings by all members of the judging panel. This year, there were more than 5500 entries from around the world.
"Winning any award is amazing, but double gold is truly phenomenal and exceeded our expectations," George says.
George says despite feedback from friends and family that they should enter their more traditional 2023 gin, they had a gut feeling to go with their dry gin. "We created our dry gin to be enjoyed in both summer and winter, with warm and comforting notes for winter and the option to add a slice of lemon or tonic in the summer.
Receiving an award in the competition not only helps brands stand out in international markets, but is a critical next step for any producer to earn recognition in the industry and with consumers.
George says while Clarity Distilling Company has just started out, they have big plans for the brand, branching out further in New Zealand and internationally.
"We are immensely proud to showcase our gin to the world and it's an honour to showcase it as a product of New Zealand."
With a background in business management and childcare, George and Stephanie decided 2023 was the year to take the leap with their distillery.
Armed with a passion for gin and shrewd business acumen, the pair have poured all their efforts into the start-up and are thrilled to be recognised by one of the world's most prestigious spirits competitions.
Founded in 2000, the San Francisco World Spirits Competition is the oldest and largest competition of its kind.
The San Francisco World Spirits Competition is one of the most respected and competitive spirits competitions in the world, with entries from more than 30 countries.
The judges evaluate the entries blindly, based on a range of factors, including aroma, taste, finish, and overall quality.