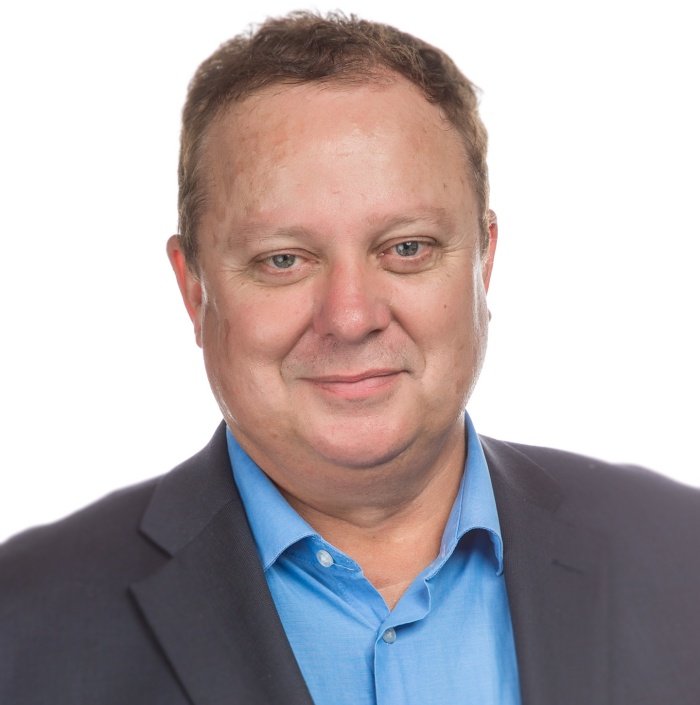 Fresh insight into how businesses are coping with the Covid-19 situation and what actions they are taking in relation to staffing levels and redundancies comes from Strategic Pay's recently released New Zealand Pandemic Business Response Pulse Survey 3.
The survey provides interesting data as the government is wrestling with exactly how to get the country out of a national lockdown and back into work. It was conducted between 14 and 16 April and drew 259 validated responses. Of these, 125 were from the Private Sector, 63 from the Public Sector, and 71 from the NFP Sector. Strategic Pay is New Zealand's largest source of remuneration knowledge and will publish weekly updates on its surveys of business sentiment on staffing levels throughout the lockdown..
Strategic Pay chief executive officer John McGill said in a statement the survey information was particularly important for businesses at this uncertain time to support their decision making and understand broader market practice.
"For over 20 percent of private sector respondents, the die is cast in terms of redundancies, with the remainder able to bide their time a little longer," he said.
"Again, the speed of decision-making after three weeks of lockdown is very clear as adjustments are made to the current situation their organisations are in. As with our earlier two surveys, the speed of response of the private sector is more noticeable despite both the public and private sectors having similar numbers of employees out of work.
"We note the Public Sector remains more insulated from the immediate effects of the outbreak at present and, not surprisingly, few are taking up the offer of wage subsidies (many of the survey respondents are of course outside the size eligibility range)."
The survey found that 58 percent of respondents had staff unable to work due to the Pandemic, particularly in the Public Sector where staff such as librarians, pool and community centre staff and gardeners were unable to work. This status is also high in the Private sector, with 61 percent of organisations having staff unable to work, predominantly in operational roles such as manufacturing plant staff.
Some organisations have noted that some staff are able to work from home, but at a reduced output or hours due to decreased capacity and demand of services.
"Again, the speed of decision-making after three weeks of lockdown is very clear as adjustments are made to the current situation their organisations are in." – John McGill
Pay levels and redundancies
The majority of responding organisations (78 percent) said they were continuing to pay staff unable to work at the same levels as before, though organisations are countering this by decreasing annual leave balances or committing to this for only the first four weeks, stating they intend to then re-evaluate. There are a proportion of organisations where staff are being paid a proportion of their salary if they are unable to work and this is usually 80 percent of normal pay.
According to this survey, 81 percent of responding organisations were either not considering redundancies or were unsure. That was even more pronounced in the public sector with 93 percent of organisations not considering redundancies. However, 59 percent of public sector organisations said they would reassess their positions based on the length of the lockdown.
By contrast, 22 percent of private sector organisations stated they were considering redundancies and working through options. Some organisations noted that although they weren't needing to make redundancies right away, they were concerned what the next few months might look like. For those that were unsure, the feeling was that they needed more information and that it was a little too soon to consider making staff redundant.
However, 34 percent of responding organisations stated their decisions around redundancies would not be affected by the length of the lockdown. Most organisations across all sectors are waiting to assess closer to the date when the end of lockdown could potentially be announced – which may be this week. While a lot of organisations are looking toward the lifting of the lockdown, they are also keeping a close eye on what revenue will look like in times to come. They note that the end of the lockdown won't mean businesses are out of the woods.
The key driving factor for organisations proceeding with redundancies was to reduce costs immediately and as soon as possible. In the Not for Profit sector, 29 percent said they would be assessing the parts of their business that may not exist post-lockdown. Other drivers are to look at reduced workloads for staff that may continue past the lockdown period. For those proceeding with redundancies, 60 percent overall said between 0-10 percent of staff will likely be made redundant. This is consistent in both the Private and Not for Profit sectors with just over half of organisations stating they will be reducing only up to 10 percent of staff. A very small number stated they will be reducing over 40% of their current staff levels.
Commentary from organisations mentioned they would look to merge roles in the case of redundancies. As noted previously, very few Public Sector organisations are considering redundancies at this stage so further data is unavailable for that sector.
The key support being offered by organisations that are considering or proceeding with redundancies is Well-being and Mental Health support, followed by around a third of organisations providing outplacement support and extended notice beyond the minimum requirement. While some organisations will also aim to provide financial planning support, this was not a main consideration.
While only 17 percent of respondents in the NFP sector were considering redundancies, Strategic Pay said that, disturbingly, the responses indicated they are likely to have the highest level of redundancies.
Strategic Pay plans to do a pulse survey once a week throughout the lockdown and then fortnightly at Alert Level 3 touching on key issues for businesses.