Smokefree Rockquest is coming to Trustpower Baypark on Saturday May 18. Smokefree Rockquest is New Zealand's only nationwide, live, original music, youth event.
Now in its 31st year, the series of more than 40 events reaches audience numbers in excess of 10,000 every year. Smokefree Rockquest aims to motivate young musicians to prove their ability and realise the heights they can reach in their music careers, and to encourage their peers to support original New Zealand music.
On Friday 3 May, celebrating 20 years of building dreams in the Bay, the annual Tauranga Home Show is returning for three days. Now spread across the entire Arena as well as epic outdoor displays, the Tauranga Home Show will be bigger and more inspirational than ever before.
Browse, compare and draw inspiration from a huge range of more than  250 exhibitors, from top of the line to budget conscious. Take advantage of exclusive show specials and giveaways that can't be found anywhere else.
The Speedway season will conclude with a spectacular fireworks display for the closing night, Saturday, 4 May.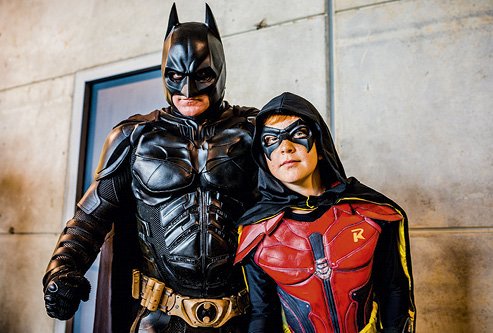 This night is one of the biggest Speedway meets for the season, with fans pouring in from all over the region for the action-packed night.
It is a great night for the entire family.
Lorna Jane is holding a pop-up sale in the Trustpower Stadium on Saturday, 25 May. Lorna Jane's mission is to empower women to live a life they love through Active Living and the daily practice of Move, Nourish and Believe.
They have designed the best active wear to change the way women live and how they feel about being active. Get exclusive discounts off their great range of sale styles.
The Bay of Plenty Wedding Show is the perfect place to come when planning your wedding. You'll get to meet all our region's best wedding industry professionals.
Imagine a full day, conveniently located, a one-stop-shop for everything you need for the most important day of your life? On Sunday, 26 May, you can experience the fun, the excitement and the glamour at the Bay of Plenty's Number.One Wedding Show.
Featuring more than 100 exhibitors covering everything from gowns, jewellery, hair & make-up, photographers, venues & caterers, food trucks and so much more
Armageddon is on the way. One of the largest fantasy events in Australasia, Armageddon "Experience the Incredible" will be here on Saturday 8 – Sunday 9 June.
Armageddon Expo is New Zealand's ultimate entertainment event, featuring gaming, fantasy and multimedia events for the whole family.
We aim to offer a fun-filled convention experience with something for everyone in the family to enjoy, in a safe and comfortable environment.
It promises to be a weekend of fun and fantasy.
See up close a huge line-up of celebrity guests from the world of television, film and animation.
The Bay of Plenty Pet & Animal Expo will be at Trustpower Baypark on Saturday 22 – Sunday 23 June.
Hundreds of the latest pet products and services will be displayed to help owners give their pets the best kind of care available.
This expo is a celebration of pets and animals and the positive role they play in society. Special features, attractions, entertainment, and demonstrations will amaze and delight. It's all about responsible ownership of pets.
The Seriously Good Food Show opens on Saturday, 29 June with a weekend of food, wine and entertainment.
Hosting an exhibition stand at the Seriously Good Food Show is a great way to showcase what your business has to offer to the industry.
Visitors are highly motivated and genuinely interested in the products and services your company has to offer.
For more information on any events, inquiries for Baypark venues, BayStation activities or service on/off site from BayCatering, BayAudioVisual visit www.trustpowerbaypark.co.nz, email
events@bayvenues.co.nz, or call 07-577-8560.